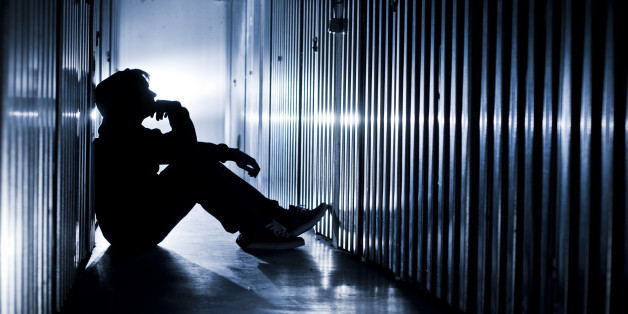 aurumarcus via Getty Images
Trigger warning: This series contains potentially triggering scenes involving suicide and sexual assault
Binge watching on Netflix. We all do it. We all give in to the temptation of watching a series all day, without even having to click a button for the next episode to roll on. It occurred to me this weekend however, that 13 Reasons Why might be more than just a guilty pleasure, and that it might even be a voice for issues that desperately need more attention.
Nevertheless, I entered into this thirteen part series with skepticism. For one thing, having read the book, I was not expecting a realistic story line, nor was I expecting top quality cinematography or acting. For those of you who do not know the premise, it's about the reasons why a 17-year-old girl commits suicide. Needless to say I was not expecting it to lift my mood either. But despite my better judgment, curiosity got the better of me, and I found myself surprised.
For a start the characters were more filled out than I expected. The protagonist Clay seems like your typical American high school 'nice boy' character: clever, stable parents and slightly awkward but endearing around that one girl he secretly pines for. But as we watch him listen to the tragic demise of Hannah Baker on a set of tapes she left behind, we witness Clay, excuse the use of cliché, go on a journey of his own. He reflects on his responses to Hannah's claims that she was being objectified and slut-shamed, regretting that he did not acknowledge that this behaviour was unacceptable despite it being the norm, leaving Hannah feeling isolated and alone.
This is just one example of many people's reactions to Hannah's suicide and their role in it. When I read the book a few years ago, I remember being unimpressed, thinking that it portrayed suicide in a stereotypical way and undermined the complex processes underlying suicidal thoughts. I can say after watching the series however, that I stand corrected. I found myself not only engaged in Hannah's life but also in the lives of the people around her who made her life miserable.
What I think was most importantly and truthfully portrayed about suicide was Hannah's attempt to ask for help. Having spent the best part of my life thinking about whether it's worth living, I have my own pains about how people react to suicidal thoughts. People tend to take it seriously - when someone dies. But what if Hannah hadn't died? The people around her would not have reflected as much on the bullying, harassment or sexual assault she experienced, and her resulting depression would have been considered mild instead of severe.
This series raises the issue that nobody fought for Hannah's life in the same way that they did after she died. I have had my own experiences with school teachers who have made me feel guilty for talking to them about suicidal thoughts, saying I was going to lose them their job, or even once with the Samaritans when they told me to just go for a walk. It's hard to believe that situations like this exist but they do. They happen all the time.
That's why I think 13 Reasons Why is worth a watch, because within its stereotypes and improbable story lines there is a very true story to be told.
Useful websites and helplines: