My connection to autism comes through my brother who this year has turned 18 and with it has legally become an adult in the UK, the beginning of a huge transition in his life.
Because of my connection to autism, I've always been personally invested in what we are doing and not doing as a collective to support the autism community and through it, my brother.
When I look at the provision and landscape that faces my brother ahead of him in his immediate future it is frightening in its scarcity. It is as if for a long time, none of us collectively realised that autistic people still exist after they have turned 18. Who would have thought it?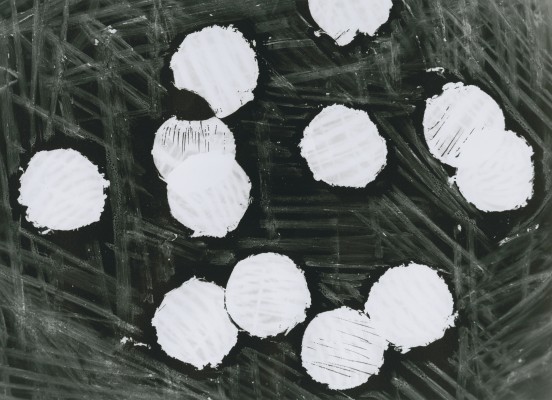 Credit Anna Farley Photography, Autography Project ©
This scarcity of resources and understanding is reflected in some of the latest research that has been conducted across the UK. To date, just 16% of autistic adults are in full-time employment and another 16% in part-time employment. Horrendously low figures.
There are wider connotations to what employment means though. It is the root for many of us - neurotypical or neurodiverse - in achieving independence and self-worth within society. I don't want to linger too much more on statistics but it's hard to ignore the horrible mental health and suicide rates amongst people with autism. A recent report conducted over in Sweden showed that the average life expectancy of someone with autism was likely to die 16 years younger than the general population with the suicide rate also much higher.
Let's be real about this, it is all interconnected.
Autism apparently costs the UK £32bn per year but autism need not be a drain. The conversation must change from what it costs to what a neurodiverse workplace and society can contribute. What incentives can we provide employers? What incentives can the government be given? So much of the narrative is focussed on what someone with autism can't do, not what they can do.
Right now, there is so much opportunity for everyone in this situation. From the neurotypical to the neurodiverse. Let's pause for a moment though, I mentioned neurodiverse but what do I mean by neurodiversity?
It's a term that believes that neurological differences are a normal and valuable expression of human diversity.
As an autism advocate, I'm tired of having to pump out so many statistics. They are damning and unfortunately have seen little improvement in the past decade. The UK Government has an aim to shift disability employment from 47% to 64% for the disabled community. There has got to be a bold change somewhere.
On a wider note, much has been made about what the future of work looks like as technology continues to rapidly change how we interact and work with one another. What if we saw the workplace as a place for culture-growth rather than culture-fit? A lot of my background has been within start-ups and corporate HR teams and I've seen how easy it can be to just hire those most like yourself. That is often how cultures build within businesses that seem to be full of very similar people.
Fear not. There is already evidence of what can happen when employers proactively embrace neurodiversity in their workplace.
Ernst & Young launched the first version of their Neurodiverse programme in the US last year, Microsoft run an autism specific programme with their inclusive hiring. Comparably younger companies have also begun to flourish such as Auticon, who are the first enterprise that exclusively employs autistic adults as IT and compliance consultants and have recently been backed by Virgin's Sir Richard Branson. That is because there is a strong business case for more autistic people in the workplace.
Procter & Gamble and the National Autistic Society in the UK recently organised a day of engineering and technology challenges at the Gillette Innovation Centre to select two autistic job seekers or students for work experience. The results so impressed the company, that it decided to offer a third candidate an internship.
If you'd like to dig further into these examples, then the recent partnership between Deutsche Bank and Autistica running an internship scheme is a fascinating and insightful read.
So, what can our organisations do to make the most of the neurodiversity advantage?
It could begin with rewording our job advertisements, scrapping timed online applications to give applicants to demonstrate their abilities rather than talk about them and widening our talent pools we select from.
What about asking new recruits to describe their workplace preferences, whether they work best in smaller or quieter areas or best away from any particularly bright lights, for example.
These are basic adjustments and are not reliant on any 'expert' approach. Once we make those adjustments, we can create a place of acceptance for neurodiversity and a place with purpose for your business. That can only be a good thing for you and your workplace.
If you have something to share about neurodiversity in the workplace or have any experiences to share about what an autism-friendly workplace looks like, please get in touch on: oli@placewithpurpose.com
HuffPost UK Lifestyle has launched EveryBody, a new section calling for better equality and inclusivity for people living with disability and invisible illness. The aim is to empower those whose voices are not always heard and redefine attitudes to identity, lifestyle and ability in 2017. We'll be covering all manner of lifestyle topics - from health and fitness to dating, sex and relationships.
We'd love to hear your stories. To blog for the section, please email ukblogteam@huffingtonpost.com with the subject line 'EveryBody'. To flag any issues that are close to your heart, please email natasha.hinde@huffingtonpost.com, again with the subject line 'EveryBody'.
Join in the conversation with #HPEveryBody on Twitter and Instagram.