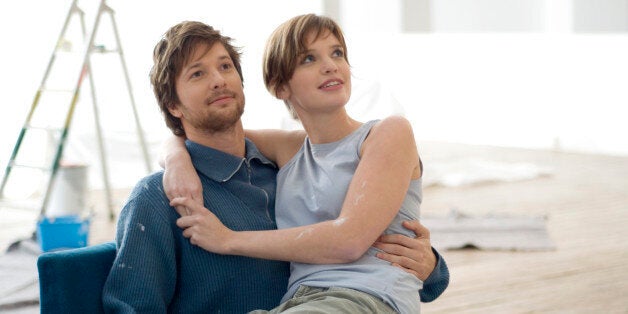 It's well known that moving house is one of the most stressful times of your life, so trying to combine that with getting your interior design scheme perfected can be a lot to juggle.
I recommend looking at the bigger picture and thinking about long term benefits rather than short term quick fixes. After all, you're surely not thinking of moving again too soon, are you?
Good considered interior design is all about combing the practical issues with the aesthetic and finding your style - ultimately to create a home that is warm, comfortable, practical and nurturing.
So start by getting some of the practical issues out the way.
Energy efficiency and cutting bills
Now is the best time to cut your homes energy and maintenance bills - you'll make savings from day one. Start by fitting low energy LED bulbs to every light - they costa little more but will pay back very quickly, plus they'll last for years before blowing saving you unnecessary maintenance.
Before you fill the attic with your belongings, make sure you fit (or have fitted!) at least 30 cm of loft insulation, it'll keep you warm in winter and cooler in the summer. Cavity wall insulation and draught excluders around doors and windows will make a surprising difference to comfort levels and bills too.
Get the boiler serviced - it's important to check that it's not leaking carbon monoxide and if it's more than eight years old, it may be worth replacing for a newer more efficient model. I'd also recommend having your electrics checked over, including testing or fitting smoke detectors are working and replace any batteries.
You can find out more and about energy saving subsidies at www.www.est.org
Its bizarre how one's perception of spaces can change. So I always recommend new buyers take some essential measurements of spaces and note these on a plan to carry around with them - you could use the estate agent's plans. Be sure to add measurements of the layout in a scale that you are familiar with and remember to add window and ceiling heights too. This will help you when buying materials, fixtures and furniture when out and about.
Visualizing the perfect interior design scheme can be a difficult thing to do for yourself - that's why we have designers to help! But a good place to start is by collecting ideas and images of designs that you like. I always recommend setting up an online Pinterest board or other similar scheme, then collect images for each room of the house. You can go back later and refine or edit this once you have a better feel for how you want to live and the how the house lends itself to that. It prove to be a useful guide when purchasing materials and furniture.
Understanding the way spaces work throughout the day and evening can be difficult if the house has too many patterns and textures adorning the walls. So a good idea is to create a blank canvas for yourself, and paint the whole house white. This will create a fresh, clean and light feeling throughout, allowing you the headspace to visualize how you'd then like to add colour, texture and decoration when you are more settled.
If you feel the need to add some instant interest why not consider Vinyl stencil stickers - great for adding to walls instead of wallpaper - they are less expensive and easier to apply or remove when you fancy a change of décor!
And finally, moving house is exhausting work so make sure you get a good nights sleep; changing will allow you an essential lie in.
How to save money from day one of moving into a new home:
•It might sound obvious but the first thing to do when you move into a new home is to change your locks because there's always a risk that people could still own the previous keys, which could cost you a lot of money if you're burgled!
•Insulate the loft before moving all of your belongings in as this won't get done as soon as you start hoarding things up there.
•Fix any existing damp and apply cavity wall insulation so you save money in the long term as well as create a home that's healthy for you and others to live in.
•Start with a blank canvas - paint everything white so you can see what you're working with and where the light falls within the spaces etc. If you rush into decorating then you might end up not liking it when the rest of the house is finished. As a result you could end up redecorating, costing you more money.
•Prioritise spaces that need decorating first - start from the front door and work your way through the house. The hallway is the first thing guests see. The kitchen and dining area is the most sociable space in the home for family and friends so make this your focus.
•Check your garage to see if you have any old cans of paint that are the same colour as the new walls - re-use what you can as new paint and tools can be expensive to buy!
•Before you start decorating a room, make sure you determine the style so that you can plan what exact furniture to buy. If you just take a trip IKEA and grab any old thing then you may end up not using it which means wasted money. Measurements are essential to make your house work - important to have a rough plan with key dimensions and to take a tape measure with you whilst shopping.
•Make a Pinterest board to collect ideas on what style and type of products you want and more importantly, NEED for the space. Before you start this, determine a budget and stick to it! Be realistic - don't pin items which look pretty but are clearly out of your budget range. Do some research and find similar items for a lower cost or buy second-hand.
•Fit blackout blinds in the bedrooms as they enable you to sleep better and means you don't need to spend money on curtains immediately.
•Incorporate bright reflective surfaces so that light can bounce off into the rooms. Sticking to neutral colour schemes will maximise natural light within a space so you'll feel less inclined to reach for the light switch when you enter a room. Now's the time to fit energy-saving light bulbs - these last a long time and save you money in the long run. Don't wait for your tungsten bulbs to run out before you
•Vinyl stickers are great for adding to walls instead of wallpaper - they are less expensive and easier to apply and to remove when you fancy a change of décor!
•Upcycle or upholster some of your old furniture pieces which have the potential to shine. New patterned fabric or a lick of paint can make a huge difference! This method not only saves you money but it adds identity and character to a space because you get to design it how you want. Be creative and have fun!
Related