New to travel blogging or just need some tips? Don't panic! Here is some key advice from the expert creators of successful travel blogs across the web:
1. It's all about the mind-set
Why are you starting your blog? What do you want your readers to take from your articles? For Silke Elzner over at happinessandthings.com, you need to find your own voice:
"Be passionate about telling stories and sharing your experiences, don't do it because you want to be famous. You need to be in it for the long haul - there are no shortcuts."
For Maria Wulff Hauglann from nerdnomads.com, the best way to draw readers in is by being helpful:
"When you write a blog post, put yourself in your readers' shoes and try to answer any questions you think they may have about a particular place and event. If you provide genuinely helpful and informative content, your readers will appreciate it, and the search engines will reward you."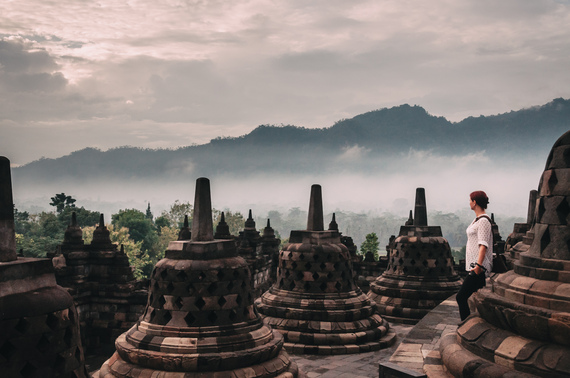 photograph courtesy of www.nerdnomads.com
2. Don't compromise your trip
Just because you want an amazing adventure to write about, it doesn't mean that you can't stay safe. Olivia Barnes-Brett of ultimateaupair.com stresses the importance of keeping your wits about you when you travel:
"Planning ahead and researching your destination are as important as ever when you start travel blogging. If something goes wrong because you were preoccupied with your blog, it can ruin your whole trip. Try looking at the Foreign and Commonwealth Office's Travel Aware pages for more information. If you do get into trouble abroad, why not write about it to help others avoid a similar situation?"
3. Read, read and read
Enrico and Zuzana, the creators of travelhysteria.com, stress the importance of reading and studying travel blogs, Facebook groups and LinkedIn. They say:
"You will need to know what SEO and backlinking are and you must learn how to write. The internet is huge and full of free resources! Don't panic and prepare a schedule for yourself. Write down what you need to learn together with some deadlines, and try to stick to it."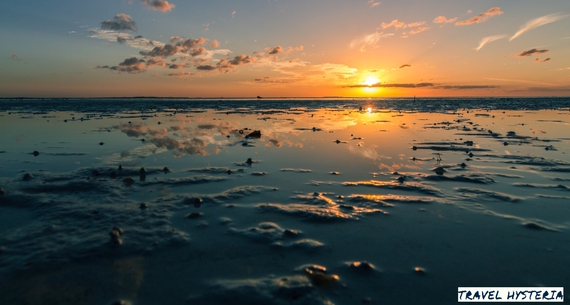 photograph courtesy of www.travelhysteria.com
4. Think about your domain name
Domain names are everything in the world of blogging. Sonia Sahni, cofounder of tickingthebucketlist.com explains why you should invest in buying an independent domain name early on in the life of your blog:
"An independent domain name shows that you are serious about your blog and is liked by search engines as well. It is a key factor in driving organic traffic from search pages."
5. Flaunt your personality
Catering to what people want is a vital part of travel blogging, and Deni Verklan at thefulltimetourist.com says that all readers are secretly nosey:
"Information may mean a reader clicks on your blog, but your personality will have them clicking through all of your posts - even if they aren't planning a trip there! This is something I'm still working on, but Happy to Wander and The Tongue in Chic are great examples of blogger personalities!"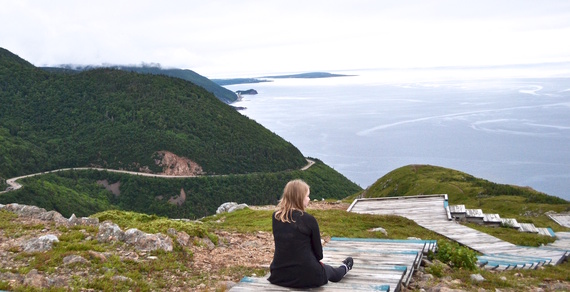 photograph courtesy of www.thefulltimetourist.com
6. Stay away from the abyss
Instagram, Snapchat, Twitter and Facebook are vital assists that any blogger needs to get to grips with. They can help you gain readers and network across the globe. However, while regular posts will help you stay relevant, the creator of annees-de-pelerinage.com, Norman, warns budding travel bloggers about the dangers of taking social media posts to the extreme:
"I see too many people risking far too much taking that "perfect" picture. Standing atop that 200-meter-high cliff? Why not! Well, I tell you why not: One misstep while looking through your lens or on the screen of your cellphone and all that remains of you will be an ugly stain and not a pretty picture."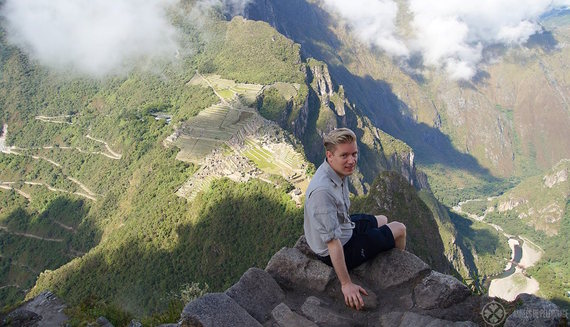 photograph courtesy of www.annees-de-pelerinage.com
7. Stories or itineraries?
With so many travel blogs available, it can be hard to stand out. Style is one of the important factors when writing your articles. You can choose to stick to one type of post, or mix and match. Paul Bowles from beyondutah.com writes about why itinerary style posts can have a lot of impact:
"With an ever increasing influence, travel bloggers now find themselves becoming the new go-to source of for first time and seasoned travellers alike... When planning your own trip, you can take courage in knowing that a recommendation from a travel blogger comes from honest experience. An itinerary can make or break your next trip."
Kisty Mea from letsgowander.net, however, feels that personal stories are more effective than itineraries:
"Itineraries are cool and useful but stories can truly captivate and entice your readers to visit the place you've been."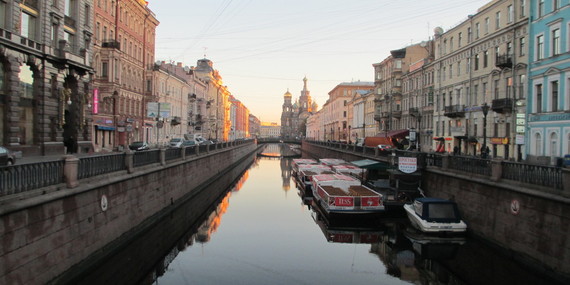 photograph courtesy of www.beyondutah.com
Overall travel blogging should be fun and entertaining for both you and your readers. Find your style, stay safe, get social-media savvy and SEO ready, and you will do fine!