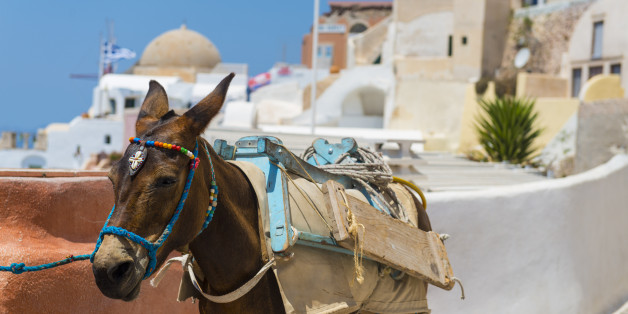 Gyuszko via Getty Images
No one wants to be caught out abroad. Tourist scams can affect anyone. At best, they're annoying, but at worst they can be dangerous.
Researching local customs can help to a point, making you look less like a target, and a great place to start is on the Foreign and Commonwealth Office website. Their list of country-specific information includes cultural advice as well as information on local crime.
But what are the most common scams? Ann Graf and Romain Bretoneiche from www.alltheroads.com are five months into their incredible year travelling the world, and know first hand that spotting tricksters abroad can be difficult. They've taken the time out to share some of the most common scams they've experienced. Here are their stories, along with advice on how to avoid being the next target.
Transport Scams
1. Taxis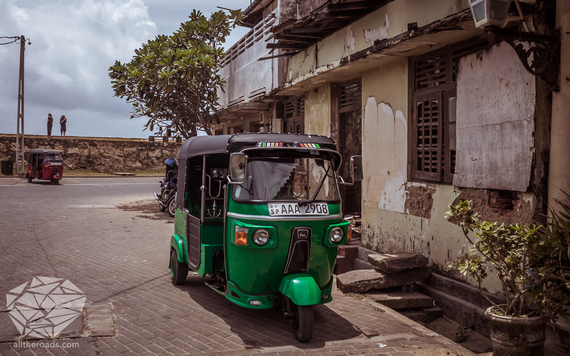 The scam: The Broken Taxi Meter
"It happens everywhere we go. It first happened in Sri Lanka, then in India and in Thailand it was the same thing; we ask for the taxi meter but it's "broken" and even when we walk away they won't change their minds. The tuk tuk or taxi drivers just wait for that one tourist to come along who doesn't mind paying double the price."
The scam: Price Per Person
"This happened on our first day in India. After 24 hours of travel we finally arrived at the Bangalore train station and found a cab driver that offered us an overpriced ride, but we didn't even care at this point. Once at our destination, I handed him the money and he looked at me with confusion before saying "No, no. That was per person.""
Don't fall for it
Information from the British government about Sri Lanka includes advice on taxis. They say to "agree a price before you set off or look for one with a working meter." Similar advice from the pages on Bangladesh: "Taxis, including those serving the airport, often overcharge and drivers have been known to rob passengers... Be vigilant and make sure your documents and any valuables are kept secure at all times."
2. Tuk Tuks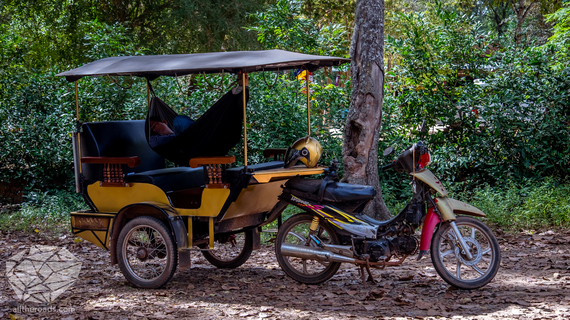 The scam: The Cheap Tuk Tuk
"We were lured into the trap in Bangalore. We decided to visit a museum and quickly found a tuk tuk. The driver said he'd take us back for a really low fare if we would just look at this one shop. When we didn't spend enough money in the first one he took us to "one more" so he would "get his commission". Only it wasn't one more, it was five. When we started to get angry at him for ignoring what we were saying, he shouted at us and we ended up wasting an hour and a half just to be dumped back 300m away from where we started."
Beat the scammers
What does the Foreign Office say? Well, it seems this trick is used by tuk tuks and taxis alike, advice from their India pages says:
"If you have to use a taxi get them from hotel taxi ranks and exercise caution when using pre-paid taxis at airports as there have been instances of British tourists becoming the victims of a scam by taxi drivers and others who offer cheap transportation and/or hotels, unwanted tours and extended taxi rides. Travellers who accept these offers have reported being threatened with violence when they have declined to pay."
3. Buses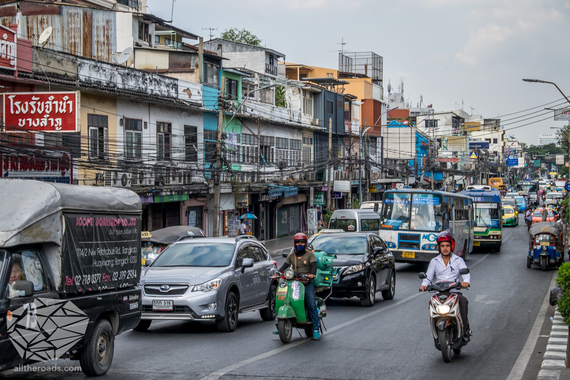 The scam: Last Stop
"A couple of kilometres before the actual bus stop, the driver will insist it's the terminus and even throw your luggage out so you don't have a choice but to get off. As soon as you leave, there is a herd of tuk tuks or taxis offering to take you to the city for highly inflated prices. It has happened to us more than once and we've had to walk 4 km to reach the city or find a taxi that wouldn't rip us off"
The scam: Out-of-Date Ticket
"Buying your bus ticket directly from a seller (even a reputable one) can be problematic. In Udaipur, when we showed up at the bus stop, the guy at the counter took our ticket, returned it 5 minutes later and told us to wait. After a long wait we got suspicious and asked about our bus departure, only to be told our ticke
t was valid for yesterday and that we would have to buy a new one! Guess what? He had changed the date on it. It was not even well done; the pen he had used wasn't the same colour. We had no choice but to buy new tickets."
Avoid being ripped off
In most Asian countries you can buy bus tickets online or through a travel agent, which gives you digital confirmation as proof of your purchase. Foreign office advice for Nepal states: "buses are often overcrowded, poorly regulated, poorly maintained, and driving standards are low... Don't travel on overloaded or overcrowded buses. Tourist buses usually offer a higher standard of comfort and safety."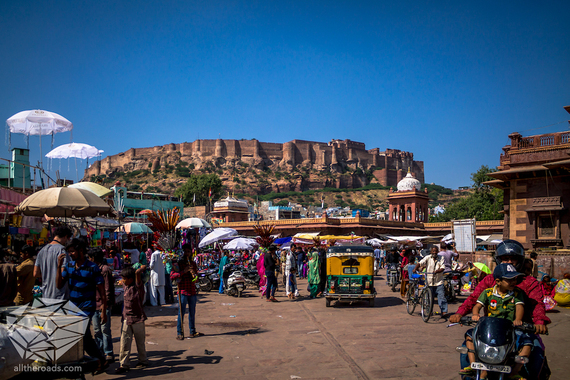 All images curtesy of www.alltheroads.com