Last night, I got home to my parents house and rang the doorbell (I have so infrequently remembered my key these days that I've all but given up looking). After some delay, the door swung open and I was greeted by my mother who told me to "come in and turn the porch light off, quick". It was Hallowe'en and mum had forgotten to buy sweets for the trick-or-treat-ers.
Mum is unmistakably British about Hallowe'en. In that she sort of doesn't recognise it as all that big a deal (weirdly - given that she grew up in Scotland - she largely shuns New Years, too. Totally unrelated, but there you go). I swing the other way. I love Hallowe'en.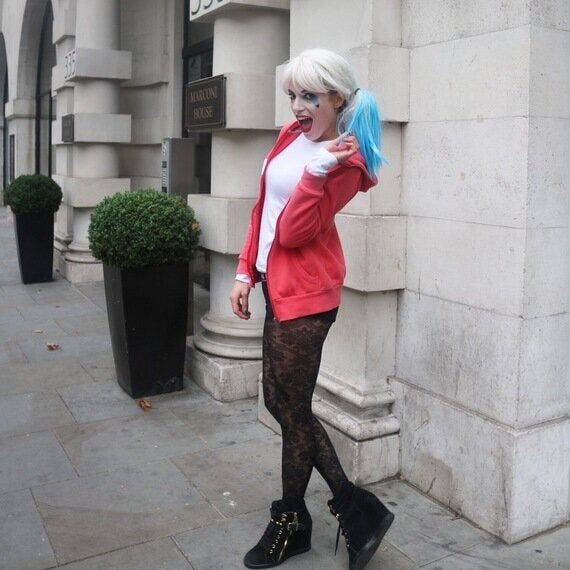 Mainly because I love fancy dress.
As a general rule, I avoid any outfit I'd have to justify ("I'm a mouse, duh"), and strongly believe that anything with a 'sexy' pre-fix is just way basic.
In a state of burgeoning alarm the night before my big Hallowe'en brunch at STK, I stormed my bedroom and began flinging anything black and kind of slutty (I briefly circumnavigated the basic rule in fear of being sans outfit) into a massive heap. Five wardrobes of monumental crap and I had LITERALLY nothing to wear. I put in a panic call to Secret Spa, who agreed to send a make-up artist to my house at midday. Problem shared problem halved - dramatic make-up could be my outfit, I reasoned.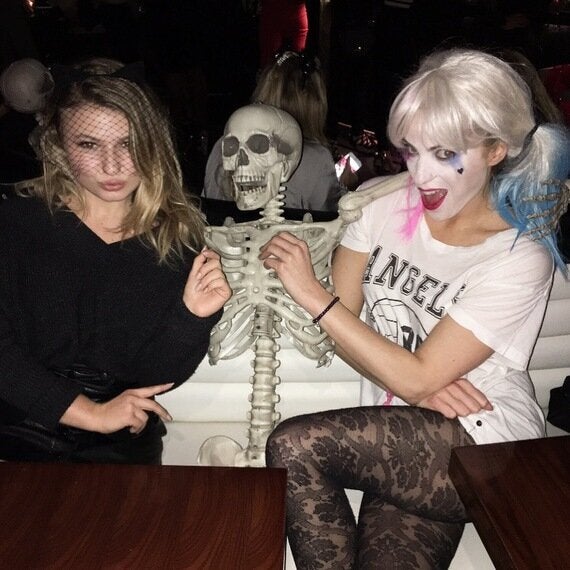 Tanele arrived at 12pm and we decided I should do Harley Quinn from Suicide Squad. I say we. What I did was stalk a few instagram profiles, remember vaguely getting some hair paints sent a few weeks earlier, then immediately worry that my newly highlighted (thanks Neville) hair would be stained by said paints. Bizarrely (but luckily), we found a blonde wig under yet another pile of clothes. Sometimes I genuinely think I should open a shop from my childhood bedroom. I must be better stocked than Topshop.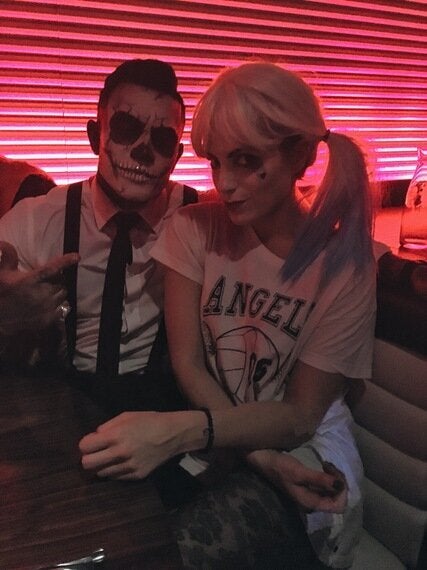 Next was the outfit. I'll admit it wasn't perfect, but I got the general gist of Harley: red hoodie, white top, shortest short shorts I could find, over fishnet (ok, not quite), tights.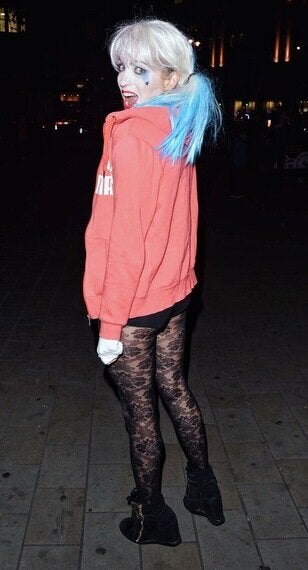 By the time I made it to brunch I wasn't even hungry. But then, that's not really the point of Hallowe'en, is it.