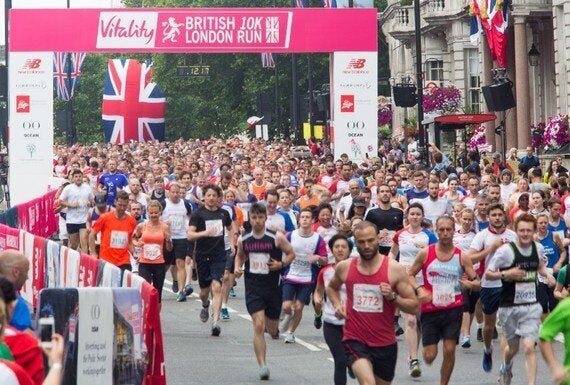 This weekend, I ran the British 10k. Which is a fancy way of saying I elongated my regular run route by about double - and added 1 x medal, plus 1 x fun-run-tee to my collection.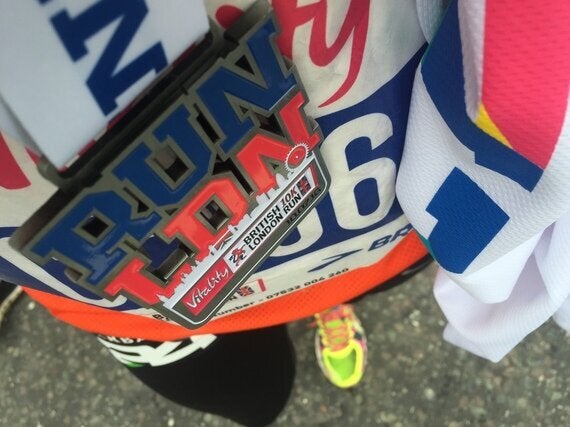 If you've read my previous posts, you'll know that I quite spectacularly put-off training until it was pretty much too late. I mean, I trained, but it was never race specific. I'd do my happy little 5k bimbles round Battersea Park after work, or cram a midday HIIT session in, but I never actually clocked the full 10K.
The problem with this was that I left myself with a lot of doubt. Because I hadn't done an actual practice run, I wasn't 100% certain that I could go the distance. I didn't know what that mileage felt like, and didn't trust myself to push my mile splits, for fear of burning out. Obviously, the arrogance in me decided it'd be a veritable doddle with a marathon time of 3hr40 in the bank, but I still had my doubts. I really didn't know how to pace myself, so trotted round at a comfortable speed.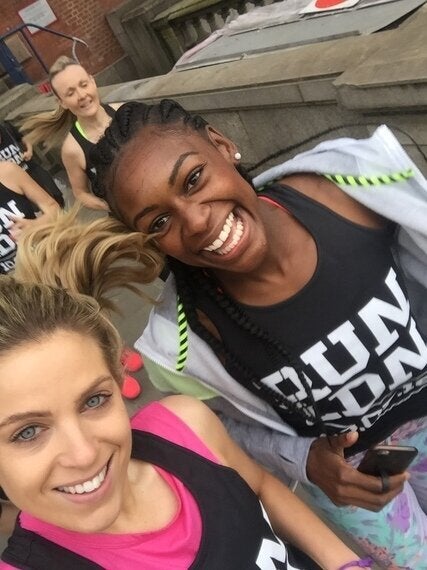 Training with Perri-Shakes Drayton ahead of the British 10k
Around 6k, I got a monster stitch. I had sporadically contemplated stopping for a wee break for the past few Ks since my body had decided to present me with that ultimate mid-run fail, and the stitch seemed to validate this. I pushed through - call it misplaced pride - but slowed to a pace that I barely want to admit to. As a consequence, the 50min pacer and his gaggly entourage shot past me. Damn. But - my stitch faded and I began to pick runners off one by one, settling back into my rhythm (noticeably one-sided rhythm by now. I had run through every water-mist-thing presented to me which left my Happy Plugs considerably less happy than when I started, and my music pumping into only one ear).
Pre-run clutching my Happy Plugs, aka running life-line
Around 8k, I suddenly realised I was going to finish without stopping. I mean, I'd kind of known it all along (stubborn, remember), but now it felt real. The second realisation, though, was less great: with just over a kilometre to go, I realised I hadn't really tried. I still had a spring in my step, nothing really hurt, and frankly I felt like I could carry on. My Marathon-style attempt at a 10K was completely wrong - slow and steady really could have done with a little more push. Which may sound obvious, but I had sort of assumed that a long distance run is a long distance run.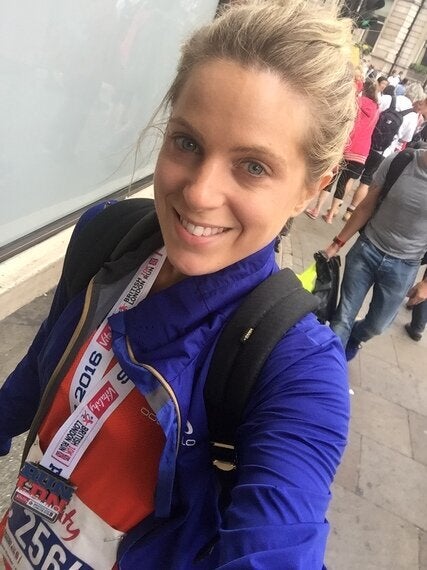 As the finish line came into view, instinct took over and I found myself sprinting along with everyone else. I hadn't planned it, it just happened. And it felt good. But as I slowed down to a halt, it suddenly felt bad. People around me were celebrating what had clearly been a huge achievement, and I just felt.... a bit meh.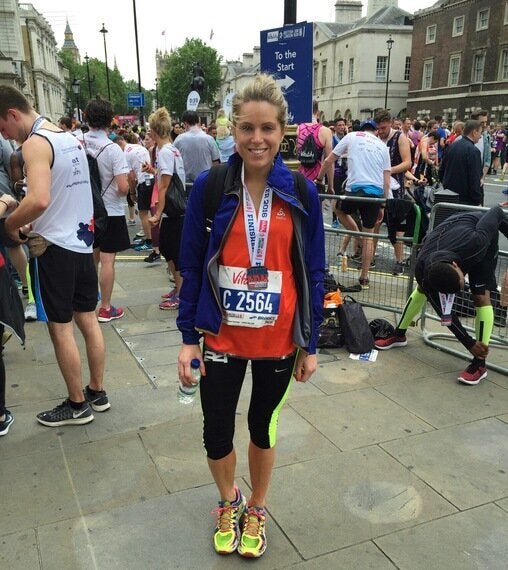 Still managed to smile though ;) Reunited with the parents, wearing Odlo
I thought about the absolute relief and elation I felt back in April 2012 when I finshed the marathon. Then, I could barely speak, barely move, and crumpled into an emotional heap the reality of stopping caught up with me. I really tried with the marathon. My time mattered because I was running in memory of a beaut friend who didn't come back from Afghanistan the year before. We had always planned to run one together, and I never would have forgiven myself if I hadn't clocked a time he'd have been proud of.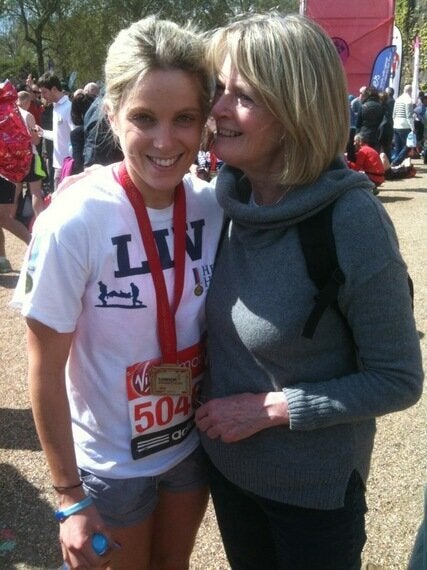 All things considered, I think I did just about everything you shouldn't do when running a 10k. But. At least now I have an answer when someone asks me my 10k PB. And a sh*t tonne of motivation for next time. The actual time I get isn't really the point, but I never want to experience letting myself down again.
Admittedly, I never want the sort of motivation that pushed me round the Marathon for Dave. But there needs to be something. A 10k doesn't *quite* take me out of my comfort zone far enough, which leaves the element of fear noticeably absent. Perhaps next time someone could chase me round with a bunch of spiders, or an elevator?