This week major international players came together at the Supporting Syrians conference to agree a way forward on helping the Syrian people. A welcomed £6.8 billion was pledged towards the Syrian crisis. A boost in humanitarian funding couldn't have come sooner - since the conflict in Syria began almost five years ago, over half the population has become displaced and over three quarters of its people now live in poverty. However, beyond the pledges, governments need to continue to hear-out what NGOs and Syrian organisations in the field are relaying and focus on implementing a successful strategy.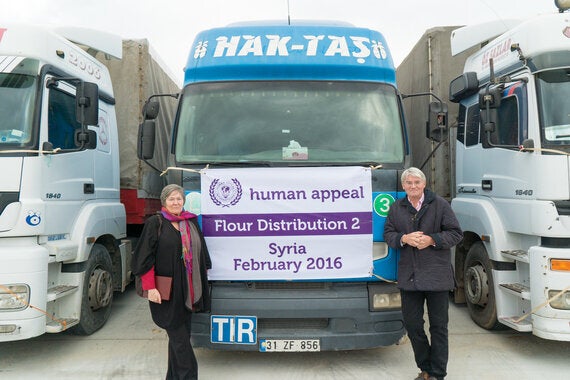 The truth is, I have never met a Syrian refugee that wants to live permanently in any host country or indeed in Europe - they all long to return to their homeland but are restless after five years of war inside Syria, or hopeless in severely underfunded refugee camps in the region. Refugees entering Europe are being trafficked and exploited by smuggling gangs and only those with enough money, often the most educated, are able to pay these criminals - a brain-drain for the future rebuilding of Syria, perhaps? Just like Aylan thousands have died at sea, 10,000 unaccompanied refugee children are 'missing' in Europe and the cost of looking after a refugee in Europe can be one hundred times more than in-and-around Syria. We should absolutely do more to help and host the 4% of needy Syrians that have fled to Europe - as such, it is encouraging that our future focus is on 'there' and not 'here'.
Until recently, Syria was a proud middle-income country, its population was among the most highly educated in the region. The conflict looks set to bring a different future for the generations to come. In Jordan, Lebanon and Turkey I've met endless numbers of refugee children, often orphaned, who have no access to any education and often children as old as eleven and twelve have completely lost the ability to read and write. With 2.8 million out of education since the start of the crisis and millions more with limited access, their futures are increasingly bleak. This year, we must deliver on our word and get every Syrian child in to full-time education, it is after all, their human right.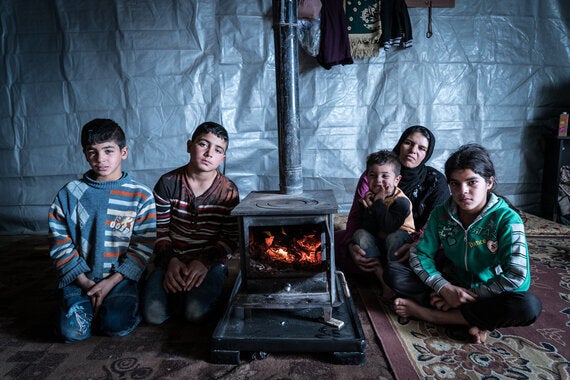 In addition to education, livelihoods must be a priority as millions of Syrians are without income or work. In stark contrast with Turkey; Jordan and Lebanon simply do not have the economy or infrastructure to support the number of refugees arriving. The average stay of refugees in camps being 17 years, and political stability in Syrian beyond the horizon, it is not enough to continue to deal with this as an emergency response. Investment in livelihoods, training and economic capacity support for major host nations must be seriously addressed.
The greatest catastrophe, is of course inside Syria. Any international humanitarian plan must address the stranglehold on humanitarian access. The 42,000 people in Madaya, dying from starvation in the dozens, is just one of 14 areas that host up to 500,000 people inside Syria where humanitarian access is a near-impossibility. Three million more are in hard-to-reach areas.
We desperately need to be much more principled in applying international humanitarian laws, whilst monitoring for war crimes (these are not mentioned enough) - any party that causes continued suffering, like strategic starvation of civilian populations, should face the consequences of their actions. Protection of humanitarian work must also be prioritised - we can't spend enormous amounts on building schools and hospitals inside Syria, only for them to be bombed the next day.
Funding for the Syrian crisis has been limited over the past 5 years, with UN agencies are facing a shortfall of 40-60% in funds and NGOs simply not having enough financial support. The materialisation of these pledges will clearly have a positive impact. However, there must be a concomitant strategic vision for a joint humanitarian and development response between all actors.
Preparation for the rebuilding of Syria must be on the agenda. Whilst it has been easy to regard the current crisis as political calamity, it is just as important to know that any future stability, peace and prosperity in the region rests upon humanity providing for the suffering people of Syria today - optimistically I hope, this vision is shared by parties that have pledged for Syria's future.