Ayah is a One Young World Ambassador from Jordan. In the lead up to Abu Dhabi Sustainability Week she entered a blogging contest called 'Describe the Ideal City in 2030'. The following post took second prize.
Today is the first working day of 2030. On my way to work, I check my smart home application on my mobile as usual. It tells me I consumed almost 14 kilowatt-hours of electricity yesterday, and I produced around 10 kWh. But that's fine since I'm still making money out of the subsidized feed-in tariff. I look out of the window, fascinated by how Irbid has transformed into an incredibly sustainable city in no time.
Irbid is Jordan's second largest city, after Amman. It has always attracted students from all over the Middle East and Asia for having some of the best universities in the region. Only 15 years back, living in Irbid was full of challenges on so many levels: employment rates were extremely low, as all SMEs and big corporations were based in Amman; there were more than 600,000 Syrian refugees in Zaatari Camp alone; and, as every other Jordanian city, Irbid had no natural resources at all. Jordan was the world's second water-poorest country and used to import 97 percent of its energy.
Many of these issues were resolved when the municipality introduced the iMEP (Irbid Master Eco Plan). It was what I like to call an EcoSocioRev: an Ecological, Economic and Social Revolution. Many programmes were initiated to cover almost every aspect of life in the city such as iShare, iGenerate, iProduce, iPlant, iWalk, iRecycle, etc.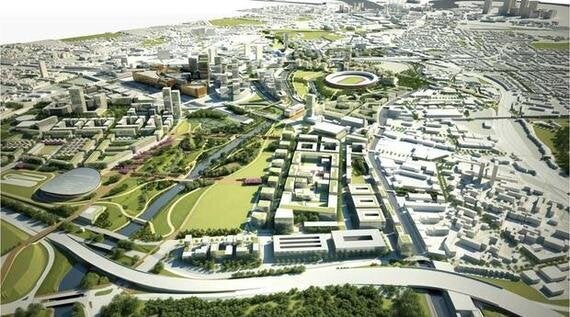 Irbid has become a pedestrian and bike friendly city, all vehicles are now electrical including ambulances and fire engines, and almost no one owns a car nowadays. If we need one, we can rent the compound's electric car. Different compounds, universities, schools and business parks are connected through an electric locomotive powered by concentrating solar power, photovoltaics and wind power. This was built only five years ago after sodium batteries became commercially viable. Since then, Irbid became a zero-energy city, and the distributed energy generation helped in achieving this.
Employment issues have successfully been resolved especially after Amman's bubble burst. It has been proven that it's more feasible to open a business in Irbid than in any other place in Jordan. Thus, many startups have been founded over the past 10 years by students and fresh graduates, and big corporates have opened branches in Irbid. People now call it the Jordanian Silicon Valley; a great deal of research is being done here, and many others work in power plants, farming and water desalination. Water is no longer an issue as its being now pumped from Aqaba, through a canal covered by solar PV to generate energy and reduce the evaporation.
"No Waste is Going to Waste" is one of my favorite initiatives. It was launched back in 2017 by the housewives and female refugees who created thousands of jobs for themselves. Some local trend setters have introduced eco-fashion to the community by recycling clothes into modern designs, which are now being sold all over the Middle East and North Africa region.
Irbid has come a long way since 2015 through many small leaps and a few big ones. Who would have thought urbanism can challenge the world's most serious problems in a couple of decades and succeed?