Congratulations on your election to the ANC's top job.
You have survived the worst characterisation as a complicit chap over the Marikana massacre to emerge as a leader of our glorious movement, and one of the first "concomitant" things you must do is to reconcile with each one of the Marikana widows.
Forget about the song and dance of rallies in Marikana –– likely to result in you, like NDZ, being chased away by the community.
You have the names of each one of those families. Approach them one by one, and go and say sorry.
Find out what their families need, and with that money you almost used to buy a buffalo, make sure that all of their children are in top schools in this country –– that way, they can fend for themselves.
Nothing you do or say will make your detractors stop singing the Marikana song.
You will be condemned either way, but doing nothing about it or standing on ceremony -- waiting for a rally in Marikana –– will not do you any good.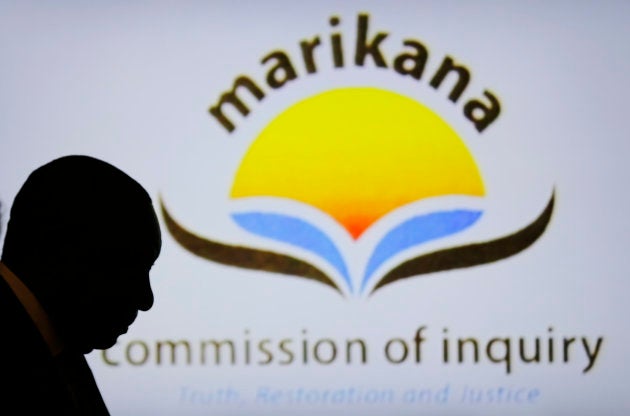 What's with you and emails? Can you stop it already?
You are a president who is not a particular friend of the securocrats -- there is already a file that uBaba has on you and will soon leak to the "Sunday Independent"...
You have to get off your emails and use a burner phone –– le wena, man!
By the way, I hope you have shut down all possible dodgy projects -- you are the head of state-in-waiting, and you won't have time to entertain anyone. It is important that you make a statement in regards to the levels of morality that will be tolerated in your administration.
Don't listen to Cosatu when they say "we are not electing a pope" -- pretend that we indeed are voting for one.
South Africans are very conservative when it comes to sex, and your presidency should not be defined by things between the sheets at all. I know these are uncomfortable subjects, but your advisors are not going to jump into your lounge talking to you about this at the top of their voices.
You have done well for yourself as a billionaire, and no one is worried that you might steal from the state vault or borrow money for a car wash -- the story of our lives for the past decade.
That, at least, is a relief. But please don't let us down by aiding and abetting grand-scale theft by your business friends refusing to change the economy –– friends who have conspired to keep black people out of the high echelons of the economy.
I don't have to tell you that you need to fire uBaba. But you need to be strategic about it. Mbeki tried to fire him, and he missed – and you know what happened to him.
You need to start by divesting all your business interests, direct and indirect.
Don't ever think that proxies, etc. will work, andor that the so-called "blind trust" convinces anybody that you are not involved. The so-called Bidvest scandal needs to be quashed once and for all. We are scandal fatigued -- please: kindly spare us.
I heard it on good authority that you told some business folks to take a hike when they sought to give you cash –– on condition that you rehire Pravin Gordhan. By the way, the guy is a good chap, but you need your own minister of finance –– not a recycled Zuma / Capital minister, as in this case.
This is gonna be a big decision, but I won't be surprised if you release Malusi from his misery.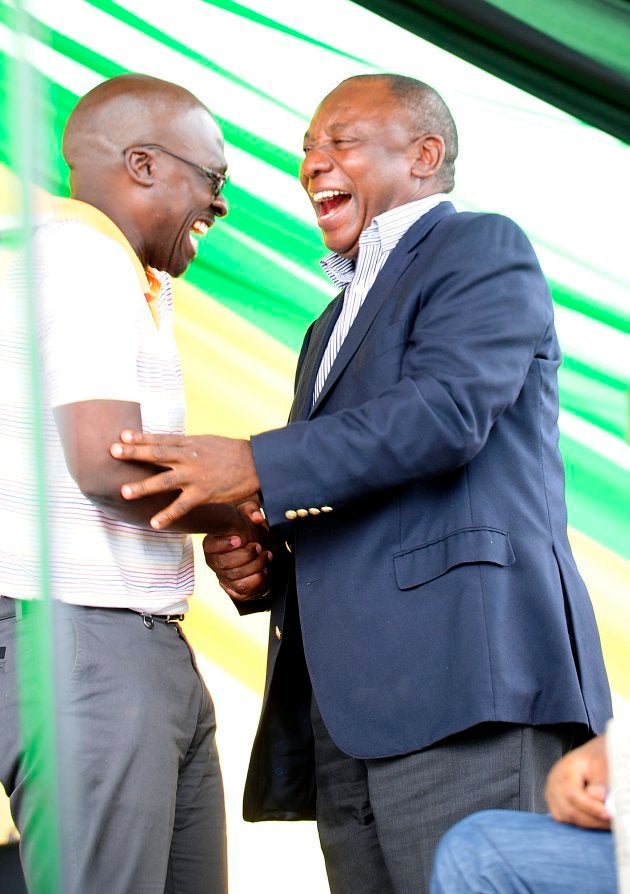 The guy is fantastic, and has done a great job under the circumstances –– but you need to punch much higher than this, if the markets are to take us seriously. It would be foolhardy in the extreme to ignore what the markets have told us via numerous downgrades.
Whoever you choose can't be a worshipper of you or anybody else.
And hopefully, you will not ignore them, like uBaba did when he declared that free education is possible -- a decision you may still need to properly process.
You need to move with caution here, because uBaba did not throw this spanner in the works by mistake.
But let's talk frankly... I don't have to tell you that you need to fire uBaba. But you need to be strategic about it. Mbeki tried to fire him, and he missed –– and you know what happened to him.
You have DD as your deputy –– give him his as his first assignment the job of going to persuade Zuma to leave Mugabe-style.
Or you can even ask NDZ, for the sake of unity, to go and persuade him –– in exchange for returning her to home affairs, if she convinces uBaba to step down.
However you choose to do it, you have a simple choice -- you can keep uBaba till 2019, lose the election and never see the inside of the president's office in the Union Buildings, or you can get rid of him now and ascend to presidency for the next 18 months, so that South Africa can get a taste of your presidency.
Malema is watching you, ready to wrestle the trophy from your hands. You can't be a late reactor on this, like you did with regard to saying sorry about Marikana.
The stakes are high, Ntate Matamela.
Forget about so-called radical economic transformation slogans, and just implement ANC policy.
Ah, you have been dealt terrible dice with Ace Magashule as the engine of the ANC.
You need to have your own ace up your sleeve.
Remind somebody about the small matter of the R30-million spent on the Gupta wedding –– that judge of the commission of inquiry must be made to remind us all.
You can also appoint Justice Moseneke or even Thuli Madonsela as the NDPP.
The courts have handed you a sword to use as an ace up your sleeve too -- this alone will help you get rid of Ace, because get rid of him you will eventually have to.
After all, Mbalula has already warned us that if we elect this chap, we are finished. You have to believe him –– the same way I believe him when he said he was appointed by the Guptas as minister of sport.
He knows plenty about Ace that you and I don't.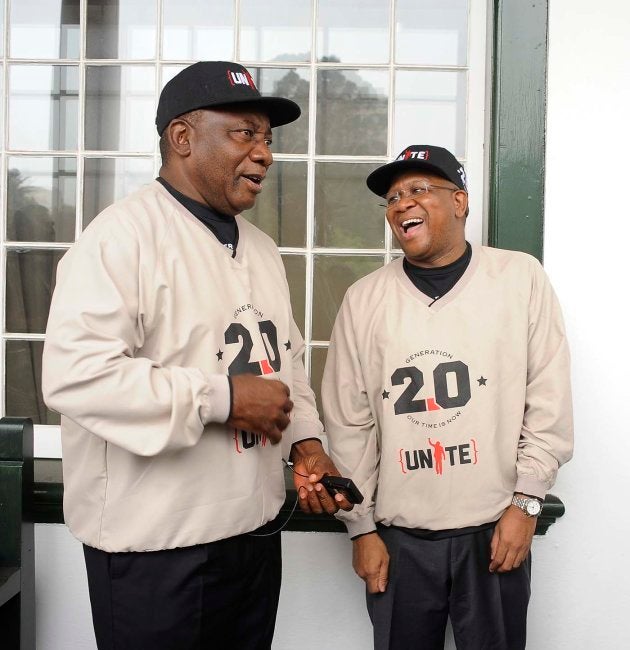 Oh, by the way –– you also need your own minister of police.
Crime is a big thing, and you need a message of seriousness about how crime will be tackled.
Maybe a Bheki Cele-type minister –– who is feared, and not laughed with –– is your man. Crime is no laughing matter, and if you tackle it with gumption, you will endear yourself to many South Africans.
You have many capable cadres who understand the security cluster, who must be sent to fight crime with a more dramatic and determined posture.
Forget about so-called radical economic transformation slogans, and just implement ANC policy.
Things like BEE and industrialisation programmes just need a sharper-minded minister to implement.
Small business development –– that recently rolled overR180-million –– must catch your eye. It needs a Sandile Zungu-type activist-cum-entrepreneur to really get it going.
In other words, deploying someone who has never run a spaza shop in these jobs will only serve to embarrass you in the long run -- be ruthless with the deadwood.
There is also the small matter of the nuclear deal. You know what to do.
The rot in Eskom, SAA, SABC and all other SOEs call for a Barbara Hogan-type no-nonsense public enterprises minister to sort them out.
I see Lynn Brown has declined nomination to the NEC, so you don't yet have to fire an NEC member.
Please stay away from rogue elements in your cabinet in the name of "slate accommodation".
I don't want to give you an obvious list of ministers who must be asked to pack their bags straight after your State of the Nation address, but also, don't recycle comrades -- it is time for fresh blood that can go toe-to-toe with Mmusi and Julius.
Wishing you well in your term of office.
Again, please stay out of the steamy headlines –– and while you're at it, can you please urgently fire whoever advised you to go to court to stop a newspaper publishing a story.