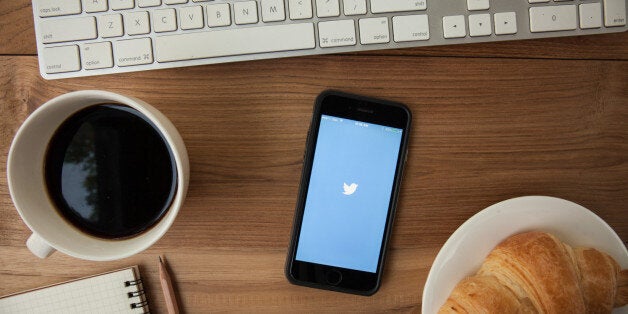 15th September 2016. New York Jets v Buffalo Bills. As part of a 10 game deal worth a reported $10m, it was the first time that Thursday night NFL has been streamed live online via social media.
Discussed with Twitter's Co-Founder Jack Dorsey at DMEXCO 2016*, he believes this is a groundbreaking step forward in how we watch and interact with live news and sports. However will going live be enough to save the waning company from going dark?
In 2016 Twitter have made minor tweaks in usability - usernames not counting against character limits, media links, and scrapping periods being required in front of @ handles to reach a wider audience than that user. Don't worry, I'm as bored typing these as you are reading them.
These perfunctory progressions don't go to address the major criticisms on functionality and censorship they've recently received. Whilst Mr. Jack Dorsey says they've seen positive signs from their amendments, their continually sluggish growth has led to further reductions in share value to $18.81 (15th Sept 2016). Measly compared to the $69 high on Jan 3rd 2014; the business is still running at a loss.
NFL, A Punt in the Right Direction?
Seeking to reverse this trend of decline, Jack sees the opportunity in "live". Stating that Twitter "Carr[ies] the world's conversations", he believes that what sets Twitter apart from competitors is that it enables people and brands to reach the world quicker than anywhere else. Whilst products like Snapchat's Live Stories and Instagram's copycat Stories have less of a degree of broadcast, they're not dissimilar. Twitter indeed has a legacy as a breaking news platform, but when the content produced on all platforms is UGC, surely it's the users that decide where stories are broken?
To his credit however, he recognises that to grow, users need to give people a real reason to download and engage. Instead of being happy seeing in the news the next day what people were doing and saying on Twitter, make them want to get involved as its happening. Could the NFL be the conversational catalyst they need for user growth and engagement? With Twitter being a great second screen asset and live sport being something emotive that users love to engage with, it might just be.
Reducing multi-screen viewing (watching and browsing separately) onto one single screen, or alternatively expanding single screen viewing to include them in relevant conversations (adding Twitter's feed to the viewing platform), both audiences are given a real reason to engage with Twitter. The value exchange created by the brand could facilitate a huge leap forward in how users consume video content.
Jack has stated that going after large events that provide scale is a deliberate play. Should this play obtain downloads of their mobile app and newly released TV apps, expect this deal to be expanded upon. Dorsey mentioned that Twitter are already investigating college level sports, a likely much more cost efficient venture from a rights perspective but with collectively a huge amount of scale.
Looking more broadly from the broadcaster's perspective, by creating single environments in which to engage users, you naturally increase dwell time and increase attention and recall in ad breaks. In Thursday's instance, CBS benefitted from having their commentary being used in the stream, and greater reach of their adverts. It could arise that Twitter explore opportunities where they're paid by content providers to create similar experiences - e.g. The BBC's online and TV Olympic content having a similar Twitter stream alongside it - instead of currently paying to be involved.
It may be that partnerships like this are needed, as at the moment while they're having to pay big bucks for rights, they're making a loss. It's simply not a sustainable strategy. Granted they are likely to get more users and consequently placate shareholders. There is however no reciprocating need for brands to increase ad spends to the level required to cover such heft price tags and continue with such ventures. They simply won't generate a profit.
Streaming the NFL is a bold move, but perhaps a needed one. Under increased pressure to turn around the business from disgruntled shareholders, small tweaks to usability aren't going to save them.
Letting competitors get away from them a bit means being the king of "live" perhaps isn't now as true as it once was, however their position as companion on the sofa is one they've been smart to take advantage of. Bringing conversation and content together could well provide the reason for people to engage they've been lacking in recent years.
With hefty price tags though, it's unlikely they'll be able to just keep buying up rights to stream more and more, as ad spend simply won't increase enough to turn a profit. If this pilot goes well however you can expect more partnerships from them. Just how that will look though is yet to be seen
*By Sir Martin Sorrell via Skype chat on 14.09.16 at DMEXCO 2016