Though he hasn't directed a film since Inland Empire in 2006, and rumours abound that he has retired from filmmaking entirely, there are more ways than ever now to celebrate enigmatic director David Lynch here in the UK. It seems that even if he never gets behind a camera again, theatres, film clubs and musicians will continue to celebrate and reinterpret Lynch's work for eternity, so beloved is his filmography. And Lynch himself, as we shall see, has not been entirely dormant.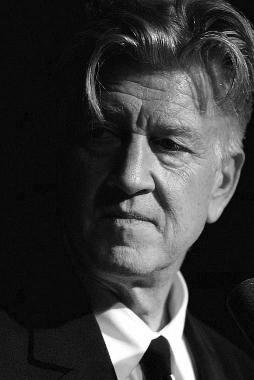 On September 11th, for example, the Riverside Studios in Hammersmith ran a full day of Lynch films in their David Lynch Film Day. Those with the stamina could take in screenings of Eraserhead, The Elephant Man, Blue Velvet and Mulholland Drive. The Riverside's marathon is not the first such Lynch movie quadruple bill and certainly wont be the last, other repertory cinemas like The Prince Charles regularly hold double or triple bills of his work.
The Riverside Lynch film day was coordinated by the organisers of Twin Peaks Festival UK. Twin Peaks, David Lynch and Mark Frost's hugely influential surreal murder mystery TV series from 1990, retains a huge fanbase today to the point where regular 'Twin Peaks festivals' are held annually in the US, with groups of fans returning to the actual filming locations to watch episodes, drink coffee, and eat donuts and pie. Obviously here in the UK ambitions have to be a bit more limited, but those wanting to experience Lynch's series in a more immersive setting- in keeping with the growing success of 'experiential' cinema events like Secret Cinema- can find out more about the upcoming Twin Peaks UK festival in November here. The event organisers claim that last years event featured "amazing explosion of screenings, performances, burlesque, cabaret all topped off with ridiculous amounts of donuts and cherry pie! Guests were treated to music by the iconic Julee Cruise and chat with Lynch legends Catherine Coulson (The Log Lady) and Charlotte Stewart (Betty Briggs). And all of this was washed down with official David Lynch Coffee!" This year's festival will apparently feature an appearance from Kimmy Robertson (Lucy Moran), a Twin Peaks art gallery, and special merchandise sold with VIP tickets. Tickets are on sale now and all ticket types include a complimentary Lynch coffee, doughnuts and cherry pie and screenings from the series itself.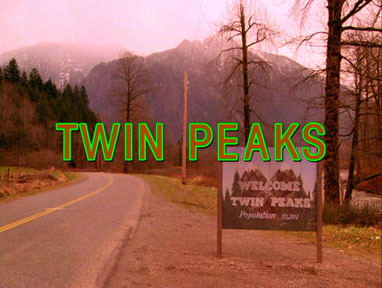 Speaking of coffee, one thing Lynch has been busy with outside of filmmaking is promoting his own brand of coffee - David Lynch's Signature Cup. This is unsurprising given the powerful coffee-oriented motifs that are embedded in so much of his film and TV work, and that Lynch himself is a devoted caffeine drinker. Should you desire some in the UK you can buy it here. Prepare yourself for the experience by watching Lynch here promote his coffee at Book Soup in LA.
If none of the above interests you, perhaps Lynch's upcoming experiments in music will be more to your tastes. Lynch has always been intrigued by the possibilities of music and sound and is always heavily involved in the soundtracks to his movies. He plays guitar, has written pieces of music and lyrics for tracks in his films and elsewhere, and more recently in 2009 collaborated with Dangermouse and Sparklehorse on their album Dark Night of the Soul, where Lynch actually performed vocals on several tracks. Now however he has taken it a step further and launched a full-on music career, with a debut album Crazy Clown Time to be released later in November this year. The Lynch songs and accompanying videos "Good Day Today" and "I Know" offer a taste of what might be coming.
So it seems we will not be short of Lynch-type activity in the UK for the foreseeable future despite there being not the slightest hint of another movie anytime soon. But should none of the above interest, a short Eurostar trip to Paris will allow you to visit the Lynch-designed Club Silencio, inspired by the titular club from Mulholland Drive. Its only just opened.