I have just finished reading a historical account of Eleanor of Aquitaine and the attribution that she popularized the art and fame of the troubadour. It struck me how similar was the role of these medieval speakers to what I believe is expected from public speakers, such as myself, today.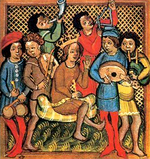 The Troubadours mainly told tales of love, romance, loyalty and crusades but overall their job was to entertain. This they did through poetry, prose and a little singing. In front of the flickering fireside they would enthral their audiences with tales of daring do in modulating tones appropriate to the passage. Gestures were used to emphasise points and through words and acting the stories would come to life for their listener. In almost all of these tales there was a moral point which the most effective troubadours would leave as a thought or cogitation point in the minds of those who heard. In return they received bed and board, some even obtained on going patronage and a few achieved the dizzy heights of fame.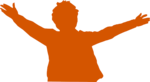 As a modern day speaker I am going to remember our predecessors and attempt to emulate them. Our priority should be to entertain our audience to the best of our ability. We are tasked with the same desired outcome - thought provocation and emotional connection with those we speak to. (I personally draw the line at singing as I have all the musicality of a pebble).
I have only been speaking professionally for a short while and I certainly have had my eyes opened to what hard work has to go into it. Beforehand, sure I stood up and spoke publicly, but I would simply stand up and tell my story. There was no craft to it nor did I think about what message my listeners might be taking away with them.
Through the mentoring ministrations of a few amazing and established speakers (live ones!) I have had to strip my talk back to its skeleton and start all over again. In a way I am lucky as I have enough content to talk for hours but I have learnt how to take pieces of my content and tailor them to what the company booking me wants from my experiences and knowledge. While I am developing each speech I focus on what my audience will be hearing and seeing and consider its content from their point of view.
Each talk is different and bespoke, emotional and demonstrative and hopefully entertaining for both those listening and for me as the 'entertainer'.
The very word Troubadour has delightful connotations to my mind and so I shall strive and work at my art and hope to achieve an approving nod from the spirit of Guilhèm de Peitieus, Duke William IX of Aquitaine and troubadour extraordinaire.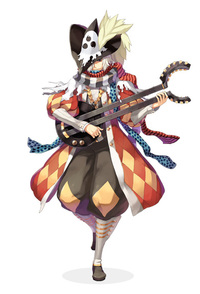 Images sourced from creativecommons.org
To book Pam call 07768 120949 or email Pam@pamwarren.co.uk.
Pam's book 'From Behind the Mask' tells the inspiring true story of Pam's experience before, during and since the Paddington train crash. Get your author signed hardback copy or download the eBook now from Pam's website: www.pamwarren.co.uk.
Join me: @pamwarren06 / Facebook: PamWarrenAuthorPM