Not just meal plans and glow-inducing monthly subscriptions, food lovers have never had more products available to them with a click of a mouse. Without leaving the house, you can have cured bacon, a selection of craft ciders, a choice of sweat-inducing chilli products and even the cuisine of a far flung destination - all packaged up and delivered to you month by month. Here's our pick of the posted pack...
Baking & Snacking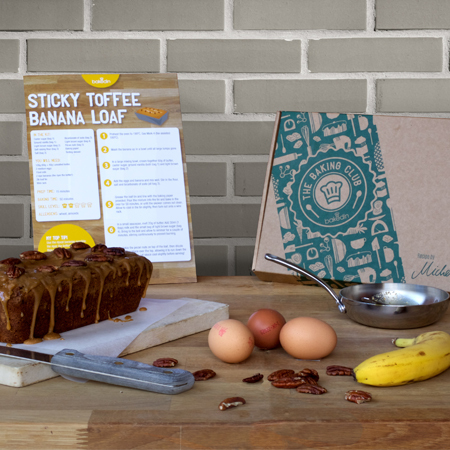 Baked In
Love to bake but never seem to have to hand what a recipe dictates? Take the easy route and trust the Baked In team to choose for you with a monthly Baking Club recipe (devised by none other than Michel Roux) sent to you with all the dry ingredients you need to recreate a baking masterpiece at home. You provide the tins, oven and equipment - along with some eggs and dairy as needed - and they supply the rest. They have a no nasties policy, so each kit is free from artificial colours, flavours, sweeteners and preservatives with gluten-free options also in development too. From £9.99 per month, £4.99 for first order.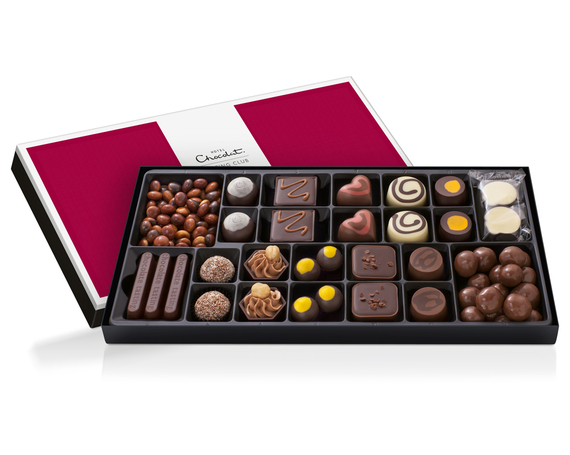 Hotel Chocolat's Tasting Club
For the sweet of tooth, imagine having monthly tasters of Choc Chip Cookies, Treacle Tarts, Gin Truffles and Pistachio Praline. With a mantra of 'More Cocoa, Less Sugar', Hotel Chocolat have been sending chocolate boxes direct to customers' doors for almost 20 years. Growing their own cocoa on a plantation in St. Lucia, subscribers can choose between more mellow milk chocolate boxes, rich high cocoa % dark chocolate options or a globe-trotting rare chocolate box. The ideal sweet treat you deserve once a month. First box £9.95, subsequent boxes £22.95.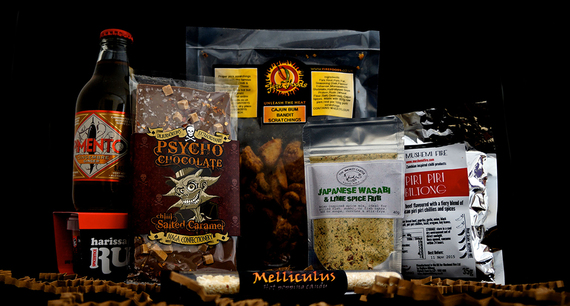 Lick My Dip
Variety is the spice of life... or is spice the variety in this example? Lick My Dip (don't say that ten times, fast) curates a Scoville-shattering collection of hot sauces and other chilli products - from spicy snacks and fiery drinks to marinades, rubs and even piquant pickles - in a monthly delivery, which isn't for the faint-hearted. Choose between the entry-level Taste box (£12.49 with one hot sauce and a couple of extras) or the enhanced Ultimate box (£24.99) with enough heat to ensure steam comes out of your ears all month long.
Store Cupboard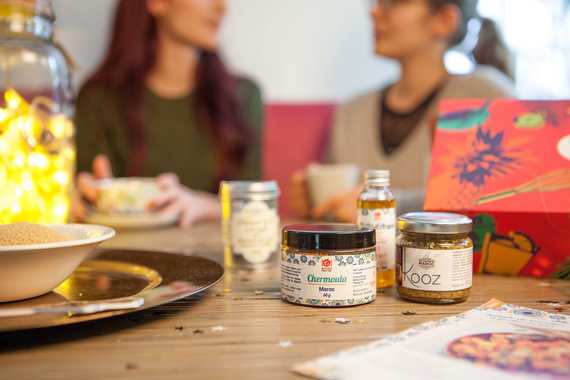 Kitchen Trotter
Travel without leaving your house and taste dishes from a Greek taverna, Spanish tapas bar or Japanese izakaya without ever picking up your passport. Kitchen Trotter provides a monthly box of globe-trotting recipes and ingredients with authentic and exotic dishes devised by local chefs, bloggers and cooks along with the crucial, hard-to-find products from a particular cuisine that deliver that intrinsic taste or scent. Each month, a brand new destination arrives at your doorstep and provides recipes for starters, mains and desserts that seamlessly recreate the smells, tastes and flavours of a far-flung location. Available on a rolling monthly contract, subscription starts from £29.99 per month, with additional discounts for six-month or yearly plans.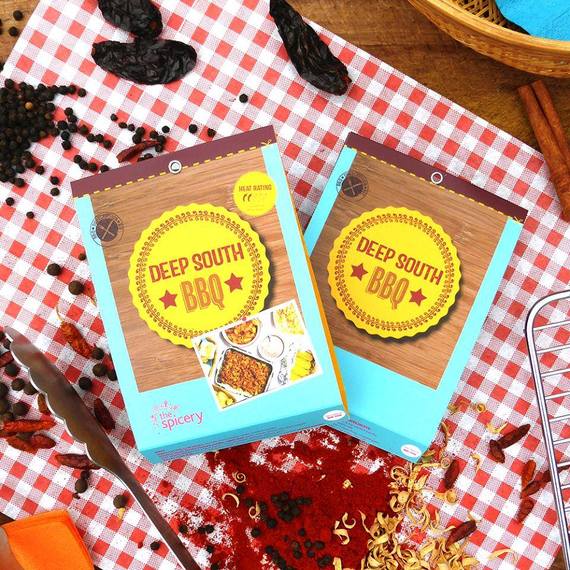 The Spicery
The most basic properties for really great-tasting dishes is the use of fresh spices, so forget all those jars gathering dust and losing flavour in the cupboard and book your very own spice trail with The Spicery, a monthly pack which includes freshly-ground and measured spices for your culinary delight. Delivered in a handy letterbox-sized package, each kit also includes different recipes to try featuring the spices sent. A three-month delivery option costs £19.95 and you choose initially which style you'd like to explore, whether it's 'Indian Restaurant Favourites', 'Flowers, Herbs & Aromatics' or 'Meat Free Magic'. Whether you want to inject some colour and spice into your cookery, indulge in a home-cooked take-away favourite, or recreate a dish you tasted on your travels, The Spicery will help you on the way.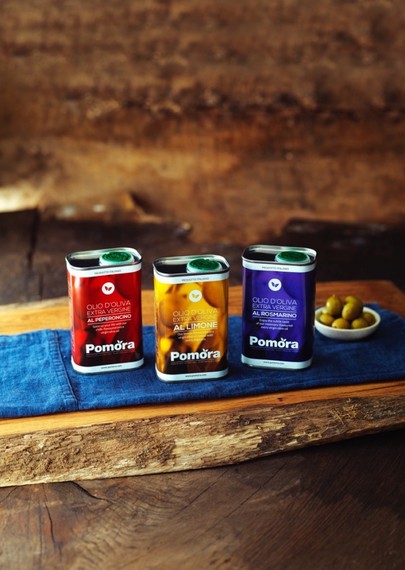 Pomora Oils
They say olive oil should be revered as highly as wine - chosen for its flavour, terrior and tasting notes. Pomora is a new service that ensures you'll always have access to some of the finest Italian olive oil you've ever tasted. Pomora works with two growers - one in Sicily, another in Campania - who have been producing top-class olive oil for generations. Adopt an olive tree with Pomora and you'll receive quarterly deliveries of three 250ml tins of its deliciously silky and fresh premium extra virgin oil oil, whilst safe in the knowledge you're supporting hard-working olive growers. As the deliveries continue, you will be delighted with subtly-flavoured varieties of olive oil from garlic and chilli to rosemary, basil or truffle. A year's experience costs £58 up front for two quarters' delivery, then £29 per quarter going forward; so a year in olive oil (12 tins in total) costs just shy of £120.
Meat & Dairy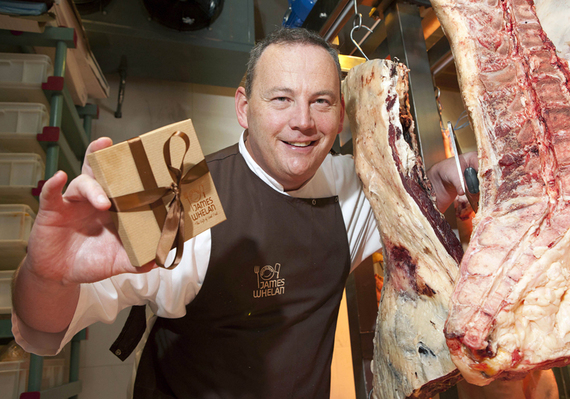 James Whelan Butcher Beef Bonds
An award-winning Irish butcher offers a modern and novel way to invest in a food-filled future - James Whelan Butchers, a renowned fifth generation butcher based in Tipperary in the Republic of Ireland, offers customers to take shares in their livestock for a deliciously rewarding dividend. You've heard of Kickstarter, but this is more like food-funding. Whether for you, a friend or a colleague, invest in 'beef bonds', a slowly-maturing investment in a herd of Angus, Hereford or Irish Wagyu beef. For each bond held, the investor will eventually be delivered a box of various cuts of prime Irish beef as exclusively-cut tender steaks, moist roasting joints and several succulent braising cuts. Maturing, on average, about ten to 12 weeks after purchase, the initial bond comes posted in a beautiful box with all the information the recipient needs - cattle details, unique ID number and expected maturity date. Bonds for Angus/Hereford begin at €100 whilst Wagyu begin at €150, available for purchase online via the website, though it's worth noting that delivery to mainland UK is an extra €10.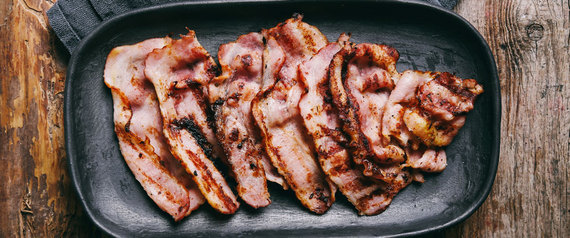 Cure and Simple
"Bacon Is My Religion", if you or anyone you know attests to this, you'll have probably heard of Cure and Simple, a bacon delivery service that promises an epic portion of deliciously cured pork either weekly, fortnightly or each month. Vaccum-packed and delivered in branded, insulated envelopes, as it's cured to traditional methods it doesn't even need to be refrigerated (though you can if you wish) and can even be disguisingly scented if you're not at home but your pet is, awaiting what the postman brings. From Old English back bacon to oak-smoked pancetta, Bourbon-flavoured toThai-spiced, streaky to smoked... the flavour options are endless - you'll never endure a bacon-less brunch ever again! Hurrah! Subscription starts at £5.95.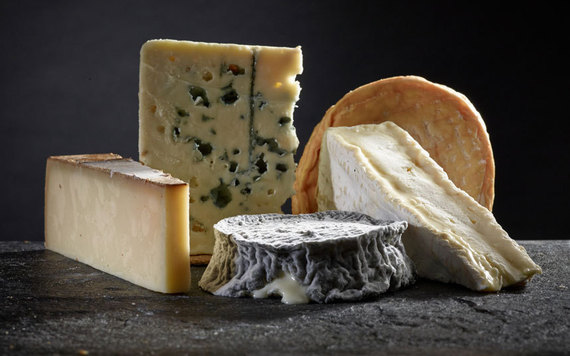 Pong
You'll smell it before you see it... Pong delivers a seasonal selection of delicious cheeses of all shapes, sizes and level of stinkiness for three, six or 12 months, or even just once off if you prefer from £28. All perfectly aged, the cheeses chosen each month are designed to work well together on one big cheese board, so it's perfect for entertaining or if you have a cheesy ritual every now and then. There's usually a soft, a blue, a hard or a washed rind or semi-soft or goat's so one month might include a Langres, Perl Las, Little Wallop and a Westcombe Cheddar. May stink up your fridge, but will satisfy true cheese lovers to no end.
Diet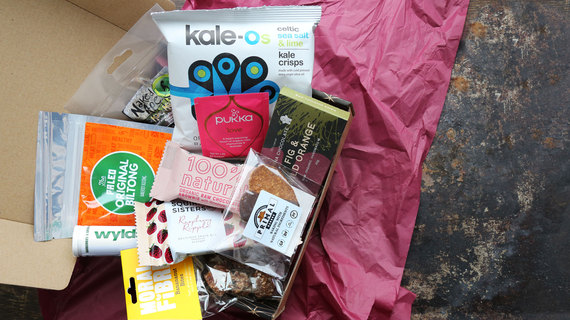 Primal
Always guilty of snacking on junk food and processed products? Enter Primal, a Paleo-friendly snack box full of protein-rich, raw, grain-free, gluten-free and dairy-free snacks such as biltong, kale chips, granola, chocolate bars, tea and energy bites, which all benefit from no added sugar. Choose between a number of options (including a vegetarian/vegan option) with mini taster boxes beginning at £9.99 each and monthly subscriptions ranging from £17.99 - £19.99.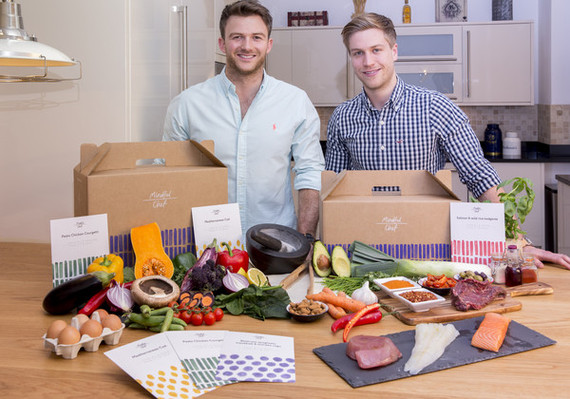 Mindful Chef
A mindful 'meal kit' brings cookery back into peoples' modern lives, where lunches are at the desk, coffee is on the go and dinnertime is a take-away in front of the TV. Mindful Chef delivers fresh ingredients each week (on a Sunday or Monday) to set you up for a number of evenings' worth of meals, with simple-to-follow recipes in a neat cooler bag. Choose between a Classic or Plant-Based box and tailor the ingredients you receive by pre-ordering specific dishes, to cook for either one or two people - perfect for singles or couples in the city who have little time to cook fresh, great-tasting dishes after work. The dishes are lean, balanced and full of goodness, with some customers commenting that it's even aided weight loss and generally improved their health.
Drinks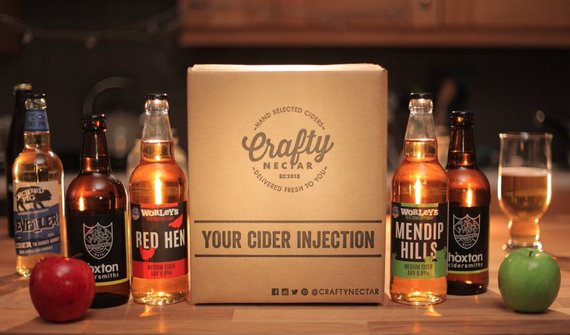 Crafty Nectar
Bored of faceless (or worse, tasteless) cider brands? Founded just under a year ago in London and championing the growing craft cider industry, Crafty Nectar delivers either a six or 12-strong box of small batch, artisan and craft ciders to your door from £24.99 per month on a rolling contract. Featuring the cream of the crop, sourced from South Wales to Somerset, you'll never be short of a crisp, cool and sharp cider to quench your thirst.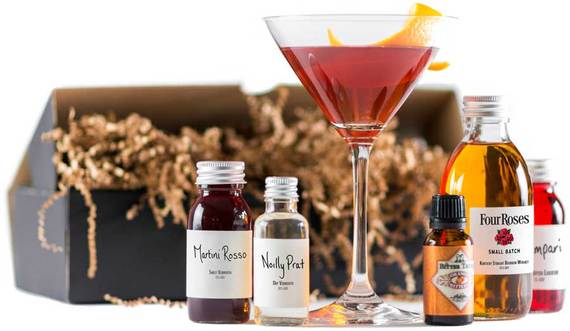 Shaken
Whether a budding bartender or just a discernible at home imbiber, Shaken is perfect for those who want the luxurious, indulgent feeling of a cocktail in hand without jostling for bar space (and let's face it, whilst lounging in your sweats at home). A small team of experts curate a different box each month featuring ingredients to recreate five premium, bar-quality tipples at home. Sit back, sip and relax. Subscription begins at £24 and can be cancelled anytime; your first box will be a an ode to the Aviation (gin-based) or the Manhattan (whiskey-based).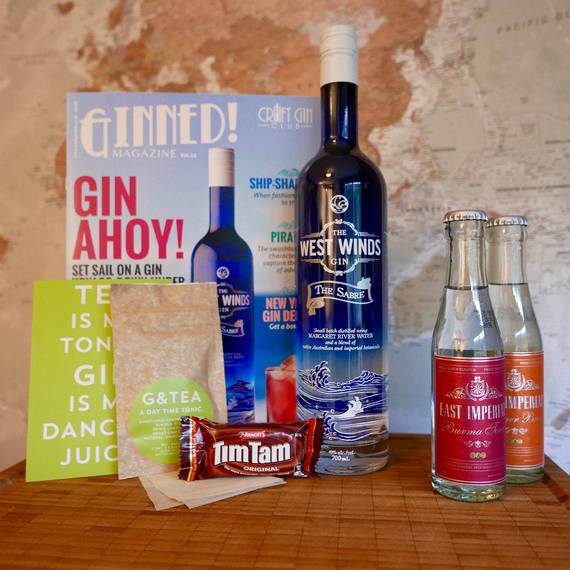 Craft Gin Club
Every month Craft Gin Club works with one specific craft distiller to compile a box of artisan gins, whilst also containing several treats to accompany, from products made in the local area, such as chocolates or fudge, to new mixers or tonics to try, or they could be new cocktail ingredients to experiment with. Also included is a club magazine 'GINNED!', filled with info and stories about the gin, the people that make it, the area it's from and cocktail suggestions. Like many other services, members can join monthly, bi-monthly or quarterly to suit their thirst and membership costs £40 per box. They've also gone a bit Willy Wonka and have regular Golden Ticket competitions.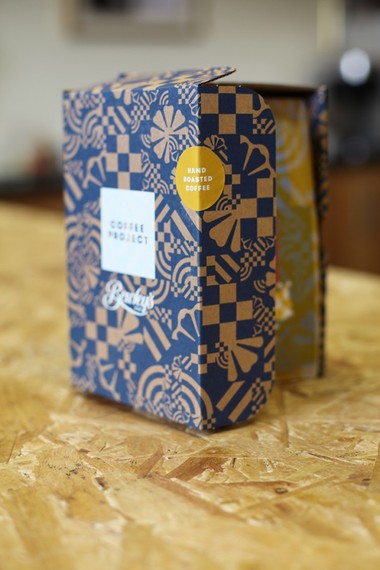 Bewleys Coffee Project
Roasting and blending the finest coffees and teas since 1840, Bewley's has grown to become the market leader in fresh ground coffee in the UK and Ireland and has launched its own Coffee Project subscription service, costing as little as £7 a month for a delivery of premium, responsibly-sourced ground coffee (or whole roasted beans) direct to your door every 30 days. Chosen for flavour, story and seasonality, the coffee arrives in a neat little letterbox-sized box and a six month subscription begins at £42. Each bag provides enough beans or grounds for 30 cups, so would you rather spend upwards of £75 a month on your usual take-out coffee? They keep the flavour profiles and producers fresh with every subscription so you'll always look forward to the next delivery.