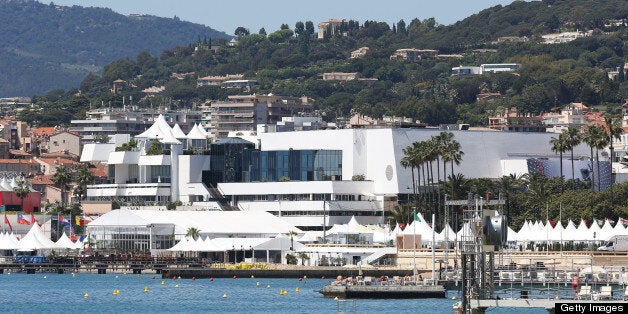 With this year's Cannes film festival now in full swing, thought it was worth sharing a Cannes travel story with a difference.
In 2012, we dared to dream the impossible dream. From a wet and windy West Yorkshire all the way to the world's most glamorous film festival. 783 miles, 16 days, one dream - from Brighouse to Cannes, Le Tour De Tan.
But why would you cycle to Cannes when there are perfectly good flights to Nice, trains to Cannes, and frankly much less painful and far quicker journeys?
The answer is simple. We decided to cycle to raise money, awareness and demonstrate our dedication to filmmaking. Led by award-winning barber Dominic Stables and the rest of our NorthernWood Films team, the trip was all about trying to raise money to make a film called Orange Fever The Movie.
Following frustrating meeting after frustrating meeting, the team felt they were never going to get Orange Fever The Movie off the ground. Orange Fever is a fictional film based around life growing up in a small West Yorkshire town. It tells the story of two likely lads on a mission to find love; they try salsa, karaoke and fake-tanning although it always goes wrong. If they can dance, they've got a chance.
With The Inbetweeners and other lad comedies doing so well, we expected huge interest in the Orange Fever The Movie but it wasn't to be at the first attempt. Undeterred, we set ourselves the challenge of cycling to Cannes to make Dom's dream a reality.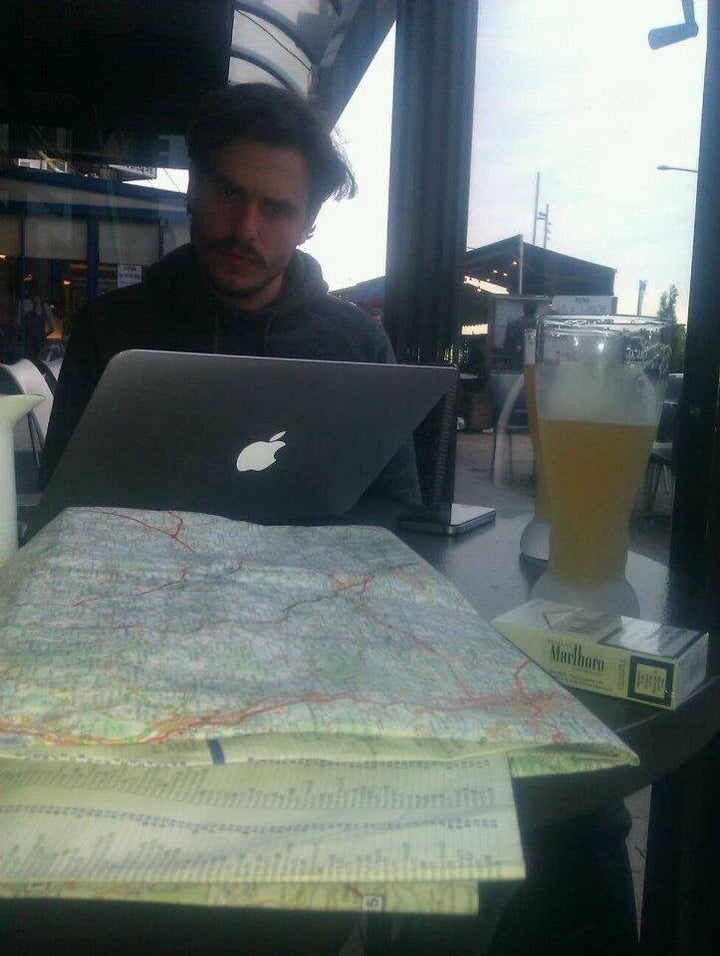 Following a hardcore leg-waxing the night-before, we set off from Brighouse, near Leeds, as this is Dom's home and the setting for Orange Fever. The first day's route took Dom through the beautiful Yorkshire countryside - now confirmed as the starting point for Le Tour De France 2014.
The team arrived in Nottingham, a long first-day was rewarded with a trip to Hooters. Of course.
Saw Dom and his support team arrive at a friend's pig farm in Cambridge. Dom explained: "It's not every film company that break up a journey to Cannes film festival with a night on a pig farm. But I wanted to catch up with an old friend, and pick up some sausages for the rest of the trip."
Dom arrives in London to great acclaim for friends and family in the capital. NorthernWood Films actually hired the wonderful indie Shortwave Cinema on Bermondsey Square to host a drinks reception for Dom and to screen the best of the journey so far. Dom added: "Seeing all my friends, just made me think I've got to do this ride. Not for me, not for NorthernWood Films. But to make everyone happy and prove something. That if we can do it, anyone can do it."
Upon a late arrival in Paris, Dom had been set the challenge of organising a salsa flashmob in the French capital. However, with his limited Twitter skills and lack of love from the people of Paris - his dreams of a posse of perfect Parisian beauties doing a flashmob were rapidly dashed.
This bulk of the odyssey to Cannes covered some stunning French countryside. Dom had to go climbing in Fountainbleau, wine-tasting in Chablis and what happened in Aix-en-Provence stays in Aix-en-Provence. Hills, hangovers and finding somewhere to sleep proved to be daily frustrations for determined Dom.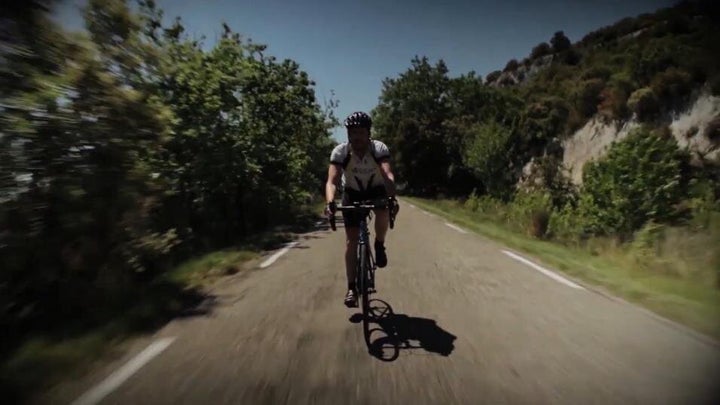 In the French town of Orange, Dom was ordered to do a town-twinning operation between Brighouse and Orange. He attempted to meet a Mayor, but succeeded only in meeting someone "who looked like a mayor". Undaunted, Dom proceeded to tell him about the trip. The "mayor" (actually a local hotelier) explained he was recently bereaved and was had not smiled since his loss - until the Orange Fever team rolled into town. He explained he loved the project, Orange Fever had made his day.
Here, in Orange the team learned something. It wasn't about the film, the fun and the hills were nothing. It was about making people smile.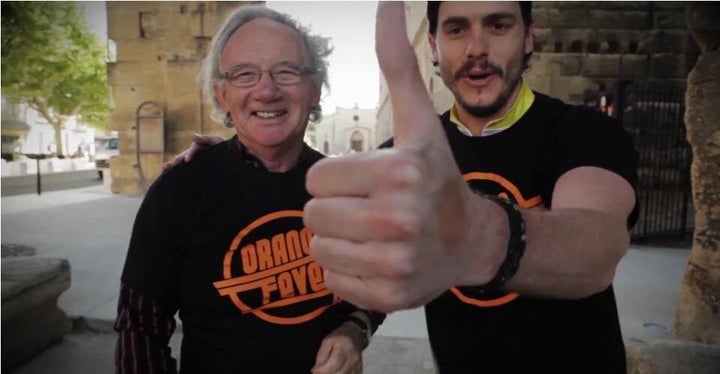 Dom arrived in St Tropez, for a spray-tan ahead of his appearance in Cannes.
Finally, 783 Miles later Dom arrives in Cannes, on La Croissette to great acclaim. NorthernWood Films did interviews with several TV crews, journalists and meetings before retiring to our villa to edit our film of the journey.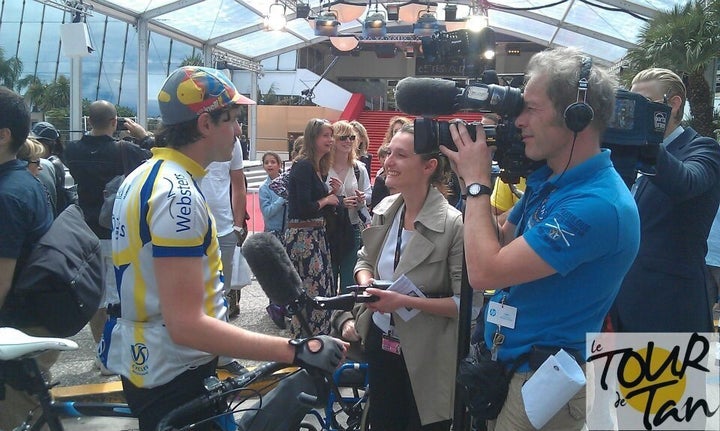 Dom said: "Arriving in Cannes was one of the most magical experiences of my life. Everyone said it couldn't be done, so to arrive on La Croissette with all the stars, the glamour, the cameras - I'll never forget it."
NorthernWood Films hired an Irish bar to screen a rough-cut of Le Tour De Tan to a loyal audience of independent filmmakers, local drunks and tourists. An exhausted, limping Dom then led us to the grand Orange Fever party at a villa - orangised in conjunction with Adrianna Hands, a top Brazilian lingerie designer. (No joke).
It was a memorable end to an incredible trip. Le Tour De Tan went on to play at more than 20 film festivals around the world, picking up awards along the way.
The short film is now online, and Huffington Post readers can now watch the short film of the journey here.
So, as you watch the big stars on the red carpet at Cannes, do remember there are many filmmakers out there - hustling, and trying to make their own dreams a reality.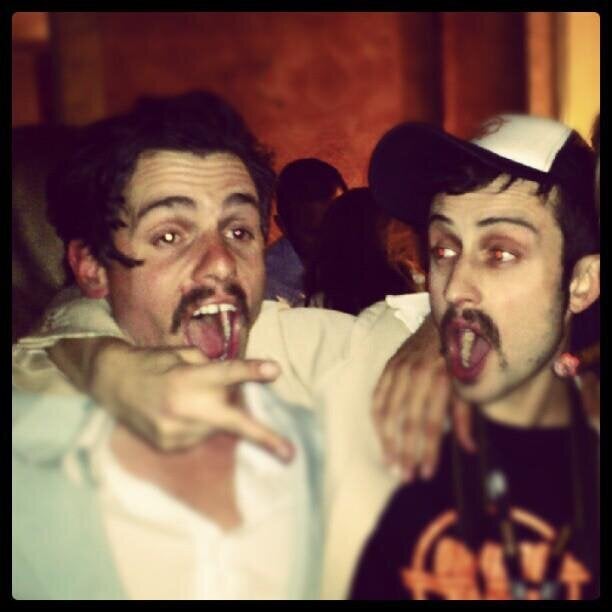 Popular in the Community