The documentary business is booming. From film festivals, to cinemas, on television and online - there's rarely been a greater hunger for stories that reflect fascinating true stories all told from a human perspective.
In 2012 cinema-goers in the UK were staggered by the Searching For Sugarman impressed with The Imposter's too-crazy-to-be-true amazing story and Senna raced to commercial and critical acclaim.
And this year offers another bumper crop of documentaries from the festival circuit.
And this week Open City Docs Fest returns to London for its third edition. London's global documentary festival is taking place at venues around London, including The Bloomsbury Theatre, the ICA, Hackney Picturehouse and the festival's own cinema tent - screening 100 documentaries alongside expert workshops with the best international talent and live music.
Michael Stewart, festival director, explained: "There's never been a greater appetite for stories that are true and films that enhance our understanding of the wider world. We are celebrating this at Open City Docs Fest - and we are celebrating the documentarian who changes things. Not only changing their world, but changing our understanding of the wider world."
Highlights from this year's Open city Docs Fest include The Theatre Of The Oppressor strand, looking at perpetrators as protagonists - including a special screening of the highly-anticipated The Act Of Killing. This screening will be followed by a masterclass on film, memory and trauma from director Joshua Oppenheimer.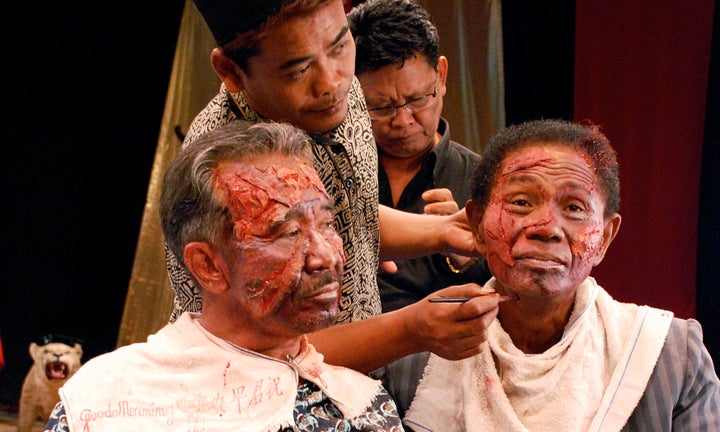 The festival is also hosting the international premiere for Baltimore documentary 12 O'Clock Boys, tracing the determination and danger behind one boy's dream to join a biker gang.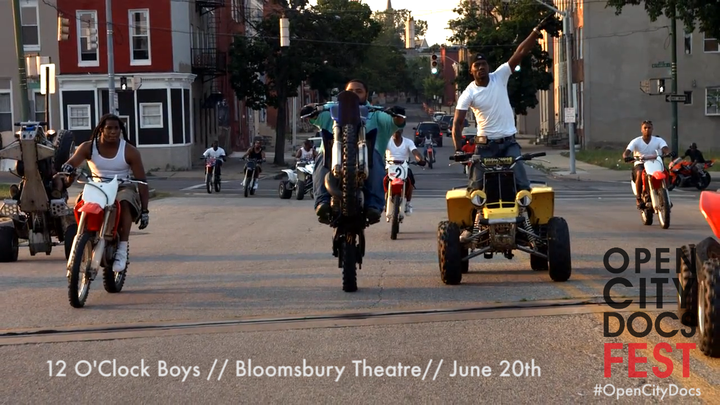 Lotfy Nathan, the director of 12 O'Clock Boys, is travelling to London for Open City Docs Fest and said: "This is my first film and I didn't study the history of Documentary so it's hard to put it into context. But it seems like there is a new breed of filmmaker who take an unfettered unapologetic approach to documentary. Free of the need to make things overly political. People want to see movies, made using real life."
Last week Sheffield Doc/Fest took place between June 12 - 16th - another landmark event in global film industry calendar and a remarkable 20th year for the festival, which grows in importance annually.
Highlights of the festival included an ambitious project called The Big Melt, featuring 100-years of archive film fused with the musical talent of Jarvis Cocker. Promising a cinematic journey into the soul of the nation, the screening was a critical and commercial success story - the festival programme guaranteed "a new kind of heavy metal music, with pictures. You will never look at a fork in the same way again."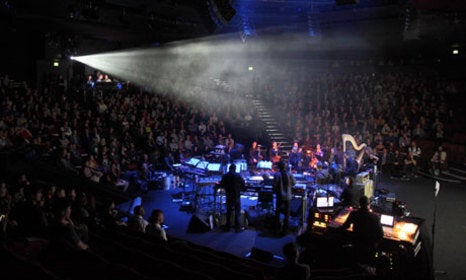 [Picture credit Dave Chang, The Guardian]
Google and the World Brain brought the Sundance hit to the UK for the first time, examining Google's stranglehold on our collective information and intelligence. A Fragile Trust: Plagiarism, Power, and Jayson Blair at The New York Times revealed the difficult relationships between power, ambition, hierarchies and race.
I saw The Summit, a site-specific screening in a Peak District Cave that will live long in the memory. Another personal festival was the athletics story 9.79* - centred on the most remarkable race of the 20th Century, the 100m final in Seoul in 1988. At Doc/Fest the industry insights are paramount, and Newcomers On The Block offered delegates the chance to re-think how to connect factual entertainment to youth audiences around the world.
At Cannes, documentaries causing a stir included Cambodian Rithy Panh's hybrid work The Missing Picture - which premiered in Un Certain Regard and James Toback's Cannes 2012-set Alec Baldwin-fronted exposé of the film industry Seduced And Abandoned.
According to industry estimates 500 documentary features were offered at Cannes in 2013, with roughly 50 screened in the market. Talked about documentaries included Asif Kapandia's highly anticipated Amy Winehouse project, Samsara director Pan Nalin's Faith Connections following Hindu pilgrims attending the Kumbh Mela, Robert Reich's Inequality For All examining the impact of the wealth gap on US society and Yoav Shamir's Michael Moore exec-produced examination of what makes a hero 10%.
It was the second year for the festival's Doc Corner, with UK's premier doc company Dogwoof flying the flag for a British spin on the best in factual storytelling -screening sea park expose Blackfish and the initial trailer for 112 Weddings which follows a wedding photographer who attempts to trace all the couples he has snapped.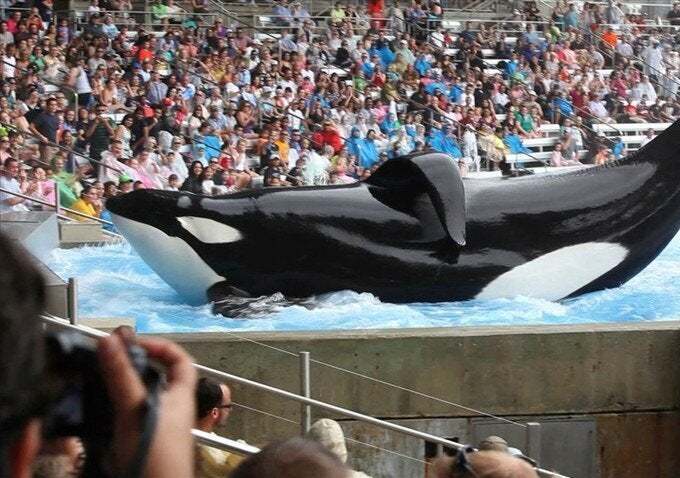 Anais Clanet, head of Paris-based documentary specialist Wide House, told Screen International in May: "I definitely have a sense that more and more companies are getting into documentaries... People want to go into subjects more deeply than the current affairs programmes on television. If you have a strong story you'll find an audience."
She added: "I see a lot of companies, traditionally specialising in fiction, now handling documentaries. They have woken up to the fact documentaries can actually be more profitable than fiction and easier to place, especially when there are fewer and fewer broadcaster slots for fiction features."
Open City Docs Fest is London's global documentary festival and takes place between June 20-23: opencitydocsfest.com
Sheffield Doc/Fest is the UK's leading documentary and digital media festival, conference and market: sheffdocfest.com
Popular in the Community