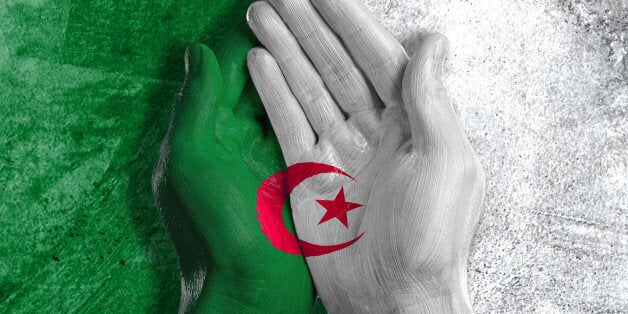 As the campaign trail enters its final week, it is worth looking back at the manifestos released by our political parties and reflecting on what this election means for local places and people. The manifestos from the Liberal Democrats, Labour and the Conservatives all examined inequality and there was a clear sense that too many people and places are being left behind in today's economy.
We are living in challenging times, but the good news for the next government is that people across the UK are already working on innovative solutions to these problems. The people who are acting to make the world a better place are called social entrepreneurs.
The next government must embrace social entrepreneurs' potential to create a more inclusive economy because they are doing such fantastic work in responding to the challenges faced by people in their communities. Despite this, in a climate of increasing inequality, lack of trust in decision makers and a contraction in public spending, many don't feel empowered to create change in the places where they live.
I spoke to people from around the country who have been supported by UnLtd (the UK's foundation for social entrepreneurs) over the recent past and asked how the next government can harness the passion of social entrepreneurs, questioning what challenges are facing communities around the United Kingdom.
According to UnLtd award winner Sam Delaney, increasing numbers of people are suffering from social isolation, depression and addiction problems. He wants to see the next government acting to help those with lived experience who are finding solutions.
He runs CREATive stART in the North East Lincolnshire town of Grimsby, using creativity and culture to help people through recovery. Sam said: "The next government needs to do more to listen to the people who are being active and really doing something to improve their communities. It's the people who've got the life experiences that are out there working on their projects who can make the biggest difference. They set the best example, they work with limited funding and understand how to make things happen."
Communities around Britain are becoming more divided, according to Sam. He said he sees evidence of this on a daily basis in Grimsby, working with too many men and women who are 'drifting' through their lives and their town. Could the solution to this be working with people who have lived experience?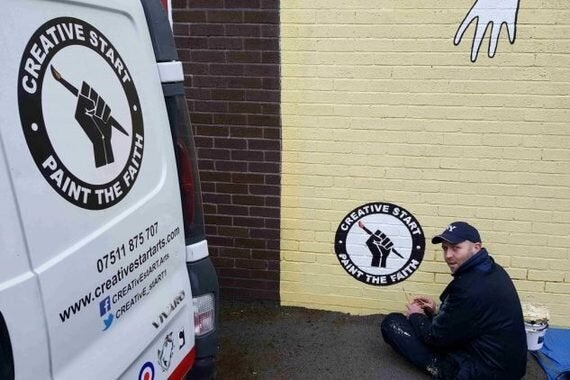 Creative Start: image c/o UnLtd
Sam explained: "When I moved to Grimsby I didn't know anyone. At the time I didn't think my life experience was valued or understood enough, and I felt that I had to continue proving myself in order to be taken seriously. It was really my life experience, passion and confidence in what I was doing that helped me succeed at this difficult time. It felt a lot tougher than it should have been. But there are people out there who helped me, that's why I think we need to invest more in peer support and quality mentorship. Peer support is an area that is really undervalued, especially in regards to addiction. So, we need to get away from a 'name-badge mentality' and move towards really valuing people who have walked the walk. Here in Grimsby, this town is just full of people who are drifting through their lives without any purpose - they need someone to inspire them."
For UnLtd award winner Karen Chung, it is clear the next government needs to invest in smaller community-based ideas and fewer big 'vanity projects' in order to make the biggest difference. She believes people coming together can create a new identity for a place.
She explained: "I want future governments to start thinking more locally, and creating new spaces for people to come together. It sounds obvious, but if there's nowhere to meet then it's impossible to create a real community. Finding the right space or place is obviously a huge challenge in a city like London. But I think a future investment in small, community gardens is sensible because it brings so many real benefits. From improving air quality, to growing good food, to healthier and more active children learning about food."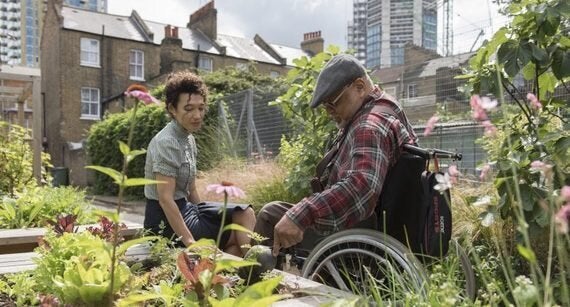 Lamlash Garden: image c/o UnLtd
Karen, who runs the community space Lamlash Garden in Elephant & Castle, explained that a drive towards more gardens would be affordable, and bring huge social change for people of all ages. She added: "When people come together then good things can happen - I want the next government to give people more space, more opportunities and more belief to improve their communities for themselves."
Social entrepreneurs are doing much to draw out the unfulfilled potential in a wide variety of British communities. Morecambe was once a thriving place - drawing huge numbers of tourists from Scotland, Yorkshire and around the country. It boasts dramatic views over hills, beaches and bays and a unique history. But with tourism declining and the growth of HMOs the town went into a decline. Now, social entrepreneurs in the town's West End are starting to come together, build something new and make their area a great place to live.
UnLtd award winner Jo Bambrough, from The Exchange helps to run a creative space, ploughing profits back from their art to develop opportunities for disadvantaged people in Morecambe. The work they do has a real effect on the wider community.
She explained: "We believe that being creative and resourceful is not just good for us, it's good for the wider community. We love it when we can convince people to try new things, connect with others and start to take notice of their surroundings. Morecambe is such an epic place, the beach, the bay, the views and the people. Sometimes you need creativity to really appreciate what's right in front of you."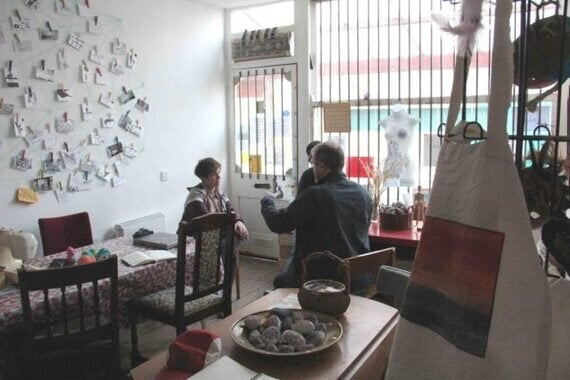 The Exchange: image c/o UnLtd
The Exchange team recently ran a #FromMorecambeWithLove campaign which encouraged people to create a new type of postcard that celebrated their place - which shone a new light on the building creative community of social entrepreneurs in the town.
She added: "We went to university in Lancaster, just down the road, but we love Morecambe. People have noticed what we're doing and there are more people moving here now. The place has a bright future."
Looking forward into 2017 and beyond, more needs to be done to encourage entrepreneurship at an earlier age, according to Hackne Ebenezer thinks the best way to bring people from different communities together is by offering opportunity for education, training and leading to employment. He runs Cally Munchy, an Afro and Caribbean fusion food and pop-up shop that reflects culture and tradition creatively. The venture aims to support young people gain important hospitality, food and retail skills by giving them work experience.
Ebenezer explained: "When you speak to young people around Hackney, you quickly realise that 9-to-5 jobs aren't for everyone. But the education system needs to do much more. Governments need to bring entrepreneurship onto the curriculum and help young people learn how to set-up their own thing."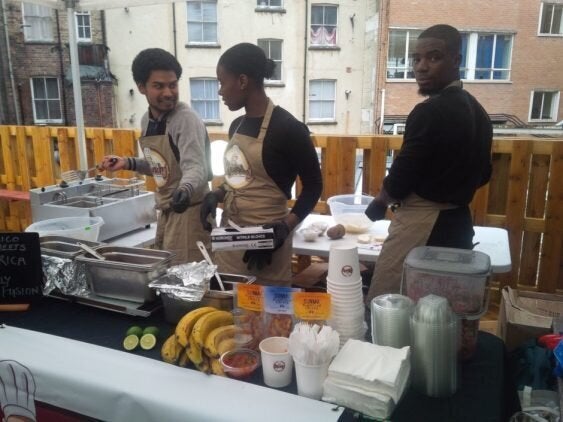 Cally Munchy: image c/o UnLtd
He also called for future governments to be more proactive in setting-up mentorship opportunities and added: "Learning is not just about the classroom. Young people want to learn from success stories from their neighbourhood. Local authorities and the government need to work together to offer better quality mentorship. It is education and opportunity that can bring people together."
The sense of building a community of people who concentrate on preventing problems, rather than solving them is an ongoing theme for many social entrepreneurs.
We know social entrepreneurs are doing a fantastic and remarkably varied job in their communities around the country. But more can be done - so we're proud to share a special widget from the Social Economy Alliance that allows people to contact their local MP and campaign for them to support the #socialeconomy:
For us to work together to build the resilient communities the United Kingdom needs, the next government should recognise the huge potential demonstrated by social entrepreneurs and do more to support their innovation, skills and passion to solve some of the biggest challenges facing our society today. You can read about UnLtd's work here.