There's a new trend in London's fashion scene, and it's going green. Has re-using, re-cycling and customising clothes ever been cooler?
Why buy a whole new outfit from the high street (which has probably been made in a sweatshop) when you can actually look way more individual, edgier and distinctive by customising your own clothes?
But although it's is good for the environment, looks fresh and is really fun - customising is actually nothing new. The Huffington Post takes a look at some of the unforgettable London styles from the past 100-years and points towards next year's hot style..
In the 1920s the flapper girl movement saw girls kicking their heels in jazz clubs around London. Performing the Charleston, the movement saw outfits re-styled with individual touches, including beaded frocks, dropped waists and strings of long pearls.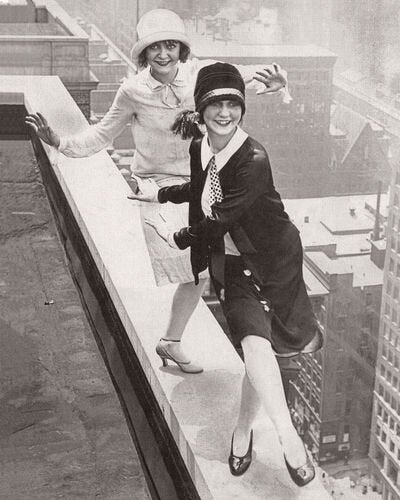 Jazz: picture courtesy of PSclassics.com
Twenty-years later, the return of war heralded the return of austere clothing with a military style of boxy, square-shouldered jackets. Fabric rationing meant women were urged to "make do and mend" but the decade also saw the emergence of the floral tea dress, often run up at home to wear at dances. Nipped-in waists, capped sleeves, bright prints and patterns lent women colour and originality in contrast to the drab daywear - British fashion remixing at its finest!
Of course, the swinging 60s saw some of the most distinctive re-styling ever seen. From floral prints, to psychedelic colours and swirls galore - this was a time when looking good became really individual.
Punk took over the capital. Distinctive, tough styling that wasn't to be messed with. Young people changed their outfits, with studs, rips, zips and more. Fashion became a powerful anti-establishment statement.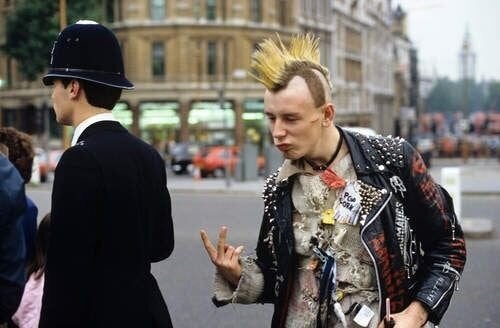 Raw: picture courtesy of Virgin Records
Often known as a mash-up decade, the tech-obsessed noughties borrowed re-styled and customised looks from the previous 100 years. Showing the direction some of today's top fashionistas will be thinking..
This November a generation of the capital's cutting edge fashion talent is taking over Ministry of Sound this November in an attempt to kick-start a campaign to save 10,000 items being needlessly thrown into landfill - and look good at the same time.
The party (known as #GetTrashed @ Car Boot Disco) will combine music, fashion and clothes swapping. It will create a tribe of young people dedicated to re-using, recycling and having fun - and looking good at the same time.
Rising fashion designers will be on hand, hosting special areas of the super-club to provide unique professional customisation like studding, badging and ripping - 'pimping' up tired looking items. Playing with traditions of London's iconic style past. After the London event, will a new generation of empowered, inspired and connected young people will take the Car Boot Disco movement nationwide..?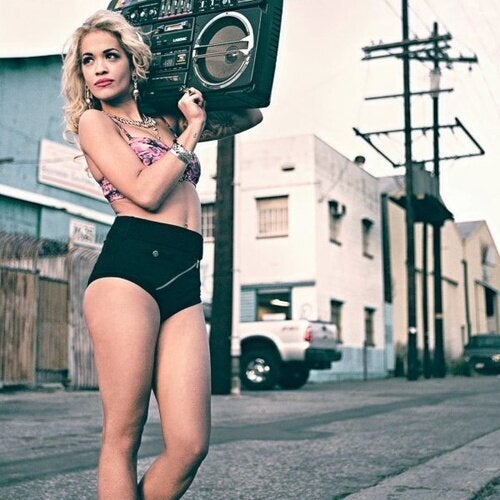 Get Trashed: Rita Ora remixes her styles. Picture courtesy of Roc Nation
Fashion scouts will be attending Car Boot Disco too, looking for potential models who can rock any outfit - old or new - making this the perfect chance to showcase individual style. The event is being held on Sunday 24th November, 2013 3pm-7pm at Ministry of Sound, Elephant & Castle. Free tickets are available for Huffington Post readers from this special link.
Related