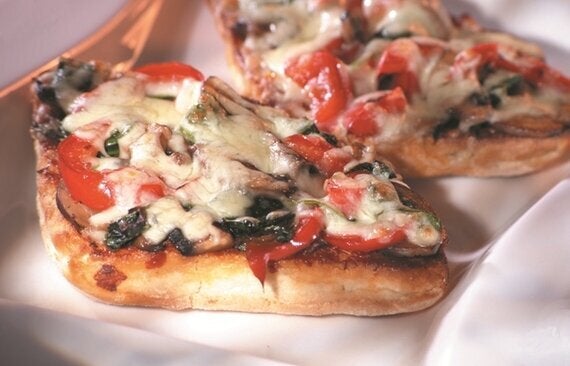 Happy St Patrick's Day, everyone!
St Patrick's Day is the ideal time to treat yourself to some tasty Irish cuisine, like traditional Irish breads. One of my favourite Irish breads is buttermilk soda bread which in Ireland might be better known as a soda farl. A fun way to eat them for lunch is as a pizza! Combining delicious Irish ingredients with the punchy flavours of the Mediterranean makes for the perfect St Patrick's Day lunchtime dish and these are a real family favourite in my house.
1 pack Rankin Selection Irish Buttermilk Soda Bread (2 soda farls come in a pack)
½ red pepper finely sliced
Handful button mushrooms finely sliced
¼ red onion finely sliced
1 tbsp readymade pesto sauce
2 tbsp chopped cooked ham or bacon
Slice the soda farls in half through the middle and toast lightly. Place on a baking sheet. Fry the peppers, mushrooms and onions with a little salt and pepper until soft. Stir in the pesto sauce and chopped ham. Divide vegetables over the farls and top with cheese. Grill until the cheese is bubbling and lightly browned.