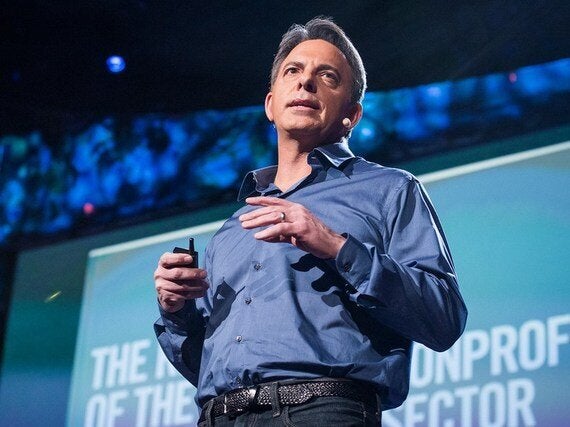 The way we think about charity is dead wrong. That was the title of Dan Pallotta's March 2013 TED Talk. He spoke about how we as a society have different rulebooks for the nonprofit sector and the rest of the world when it comes to assessing what makes a great charity. We penalise high executive pay, marketing spend and the pursuit of new ideas for generating revenue in charities in a way that we would not in a business.
In other words, we penalise charities for thinking big. My experience has been that within the Indian community in the UK certainly, but also more widely, many people think of charities as their duty to society (their "sewa"). This is often used as an excuse not to professionalise or to build sustainability into the operations of a charity. Trustees are well meaning, but without creating the adequate infrastructure to service their targeted end-beneficiaries, their impact cannot be meaningfully scaled.
Many donors have told me they want to determine and reward the best charities with the biggest accomplishments. They want to give money. But they don't know to whom. They want greater transparency in the sector, to showcase the best charities and support others which need assistance.
Businesses exist for financial impact. Charities exist to make a social impact. A business' profitablity depends on the cash it generates. A charity's success is determined by what difference it makes to society. So using established donor tools like Charity Navigator, which just look at financial health, only tells half the story.
A new tool is launching in London that addresses these challenges and determines a way of rating charities. The intention is to measure the impact of charities to empowers donors with the right information, and supports charities showcase their good work.
Asian Charity Clarity (ACC) instead assesses charities across 18 metrics, in the categories of Financial Health, Accountability and Transparency and Accessibility.
The kinds of questions ACC answers are: Does the charity submit accounts on time? How good is their working capital position? Which ones have the most assets? Do they have sustainable funding sources? Is there clarity over the trusteeship appointment and process? Is it easy to find out how their money is spent? Do they aim for big social impact? Is the management team just well-meaning or also well-trained and experienced? To what extent are women involved in the decision-making? Is it easy to get in touch with the team? Do they engage people through social media?
Taken in its entireity, ACC empowers donors with information that is not available anywhere else, but helps donors have an understanding of which charities work and where.
Regulatory body the Charity Commission recently suspended online giving website CharityGiving run by the Dove Trust in a bid to protect £250,000 of charitable funds over concerns about its governance and financial management.
The Charity Commission now says "Good governance is essential for the success of any charity and is now more important than ever."
Charity consultancy New Philanthropy Capital carried out a survey with researchers Ipsos MORI just last month that say more than one in three people have doubts about charities. 20% of people said they have little trust in charities. But it was clear that the more people know charities, the more they tend to trust them - 69% of those knew "a great deal" or "a fair amount" about charities had high or medium trust in them. These results were echoed by ACC's own survey of 22-34 year-old, largely Indian respondents, who expressed doubts that charities in the community were well governed and had trustees that were adequately trained.
British Minister Lord Dolar Popat has made contributions of over £400,000 to medical and education institutions through his Foundation in recent years. He says "sadly too many Hindu and British charities are still not transparent with their funding and with their elections." He goes on to say "the time to modernise is now" and that ACC represents "an obvious evolution" in the sector to reward hardworking and effective charities.
Leah Pattinson spent 12 years working with leprosy victims in India and now runs the charity Women In Need. She said "Working with ACC, we've understood how we compare to other, larger charities in the sector, and where we can improve. This will greatly enhance our aspirations in tackling the root causes of women's issues, especially in India."
Even before its launch, several of the top rated charities have displayed their rating badges on their websites. Tanya Braun, Marketing & PR coordinator for top-rated Pratham UK said: "Asian Charity Clarity is a fantastic initiative and we're incredibly pleased to have received such a high rating from the scheme! It's lovely to see the work we do for improving education quality in India recognised in this way."
Pattinson says "Having an independent assessment of charities is important for the growth of the sector and to support charities which generate high social impact to continue to do so."
Dan Pallota asked the staggering question - what if everything we've been taught about charity is dead wrong? What if tools like ACC can help us go beyond just financial metrics but understand real impact, reward charities with the biggest accomplishments and support those who need it? Wouldn't the world be a better place?
Related