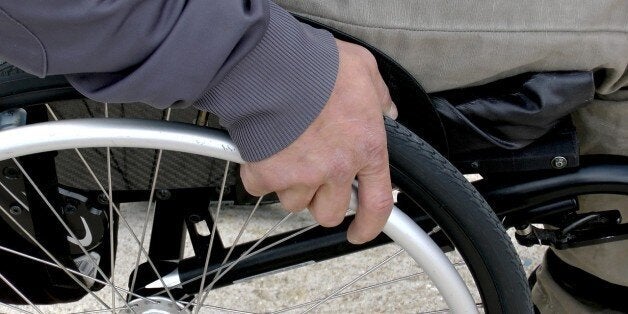 The Culture, Media and Sport Committee have today published their report on accessible stadia. The report says that wealthy sports clubs should face legal action if they continue to fail to address the needs of their disabled fans. It praised some sports clubs but said that in particular, the Premier League showed no signs of taking this seriously- and the committee wasn't convinced that they would impose suitable penalties on clubs who fell short of meeting their pledge. Their findings will chime with many fans and their families and carers across the country.
Having been appointed to my post last year, I spoke at the launch of the Premier League's disability sport programme, aimed at improving participation in the game. I used this opportunity to make a plea to the Premier League about one of the crucial issues which need addressing to enable all their fans to participate in the game as spectators too: installing a Changing Places loo. This is a toilet that can be used by older children and adults, which has a hoist and a changing bench. Without it, some people have to be changed on the bathroom floor and many have to travel for miles just to get the dignity of adequate changing facilities.
At that time, only five clubs had installed one. I followed my speech with a personal letter to each club, imploring them to pick up the pace on accessibility and in particular install a Changing Places loo.
So what's the picture now? We still have only five clubs with a registered Changing Places toilet, and two clubs with installed but unregistered facilities. Two further clubs have committed to installing them, and I thank them.
The Department for Culture, Media and Sport has been rightly focussing on this issue and will respond to the report in due course, but it is already clear that this situation is utterly unacceptable.
But it's not just the Premier League where this is an issue. Only 10% of shopping centres have a Changing Places toilet, only 13% if motorway service stations have one, and a pitiful 0.004% of train stations have one. So what are we doing about it?
My department is currently recruiting sector champions- key and inspiring individuals from a huge variety of sectors, from retail to finance, from transport to leisure and many more, to help us achieve the massive culture shift required to make the UK's buildings, services and venues accessible to all. We need people to be motivated, know what good looks like and why it makes sense for their businesses, services and products to cater for disabled people's needs and wants.
Later this month, we will be getting together some amazing organisations and people from across the technology and disability spheres, to design the tools the public need to ensure we can exercise our consumer power to reward those businesses and organisations who take this agenda seriously.
But in some cases consumer power won't work. Some sectors have a monopoly position, and football certainly does. If I am dissatisfied with my football club's facilities or the players on the pitch, I'm not about to go and purchase my season ticket from the club down the road. That loyalty should be treasured and not taken for granted.
The fans of a football club are its greatest and most constant asset. Players, managers, owners come and go. The fans remain. They deserve better than this. And I am determined they will get it.
By working across Government and the Equality and Human Rights Commission, we must ensure every sector is meeting its legal and its moral obligations.