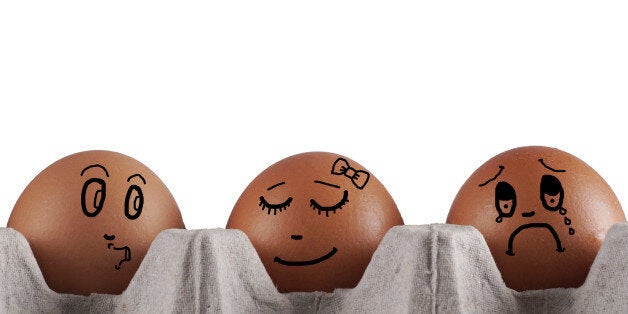 For a number of years the NSPCC and several other charities and health organisations have been ringing the alarm bell about the state of young people's mental health in the UK.
Childline counselling sessions for mental health problems continue to climb to the extent that one in three are now delivered to children experiencing a mental health issue.
The cause for this rise can be partly explained by the pressures young people are being put under at home and in school combined with increasing exposure to an online world which promotes an unrealistic, unachievable and sometimes unpleasant way of life.
However, if we are really serious about getting to grips with this problem and preventing a mental health epidemic taking hold of our younger generation we must also face-up to a bigger, more uncomfortable reality.
The NSPCC estimates that every year more than 500,000 children in the UK are abused by a parent or guardian - the equivalent of two in every primary school class - with research telling us that up to 9 in 10 who are mistreated at an early age will go on to develop a mental illness by the time they're 18 if they aren't given access to professional help.
But too often, it's only when a child is self-harming or on the brink of suicide that they can access support. This simply isn't good enough, and is why we launched our 'It's Time' campaign a year ago to persuade Government to properly confront how wide-scale child abuse is allowed to develop into mental health torment for many of its victims.
What is required from the next Government? For starters we need mental health commissioners that know exactly how many children and young people across the country are experiencing abuse and neglect and how many of them are getting the support they need to prevent or recover from their trauma - at the moment there is no official national data on the numbers of victims receiving professional support.
As a result service commissioners do not have a clear understanding of the scale of the need, the services currently on offer and the gaps they need to fill.
Secondly there has to be additional services targeted at victims of abuse and neglect within the funds that are committed to children's mental health. Money is important, but it has to be directed at the right places and protected to ensure it reaches those most in need and prevents issues from escalating.
Failure to do so will forever leave us wrestling with the acute problems rather than tackling the causes. And finally we need to develop national guidance on the provision of specialist services for abused and neglected children.
At the moment where there is support available we are increasingly finding that it is poorly tailored to meet the need of the victim which is again leaving them vulnerable to developing a mental health issue.
No child should have to experience the nightmare that is abuse and neglect, but if they do the very least they should be able to expect is easy access to the right support, wherever they live in the UK.
Failure to deliver on this is just consigning them to the added horror of a mental health problem which may continue to haunt them throughout their adult life.