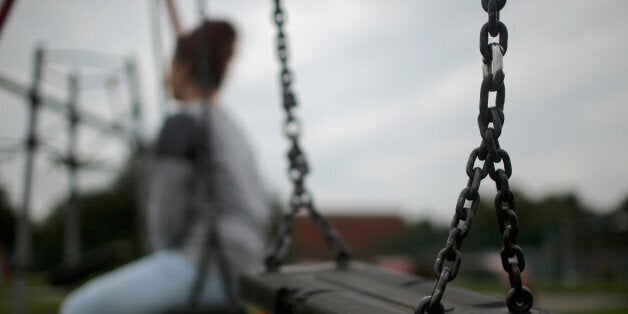 Sexual abuse is something no child should ever have to experience. But it doesn't have to be this way. As our new animation shows, if we know how to recognise the risks and we know how to provide support when problems are first identified - together we can all take steps that can prevent child sexual abuse from happening in the first place.
Prevention starts by improving our understanding of the problem, including how to spot the signs of abuse and what to do to help. The NSPCC helpline is here to support adults, in confidence. Staffed by professional practitioners with backgrounds in jobs like teaching, healthcare and social work, it's somewhere to get advice or share concerns, by phone or online.
Importantly, we also need to talk to our children about what kinds of behaviour are ok and not ok and to create an environment where they feel safe to speak out and get help if they need it. This is something we address in our Speak Out. Stay Safe programme when an NSPCC team visits primary schools to teach children how to stay safe and who to turn to if they are worried. And outside school, Childline is always here to give children and young people a confidential place to turn.
But we also know that talking about child sexual abuse can be difficult. It's a sensitive and upsetting subject and it's not always easy to know how to approach it. Our Underwear Rule materials are designed to offer parents a simple way to teach children important messages about staying safe.
In parallel, we need to protect children in the places where they spend their time. There are lots of things we can do to create safer environments, such as ensuring public places are well supervised. Often it can be something as simple as working with staff in shops to keep an eye out for what is happening nearby and calling if something doesn't seem right. And it also means parents asking the right questions about where and with whom our children hang out.
Sexual abuse can also happen online and the NSPCC believes that children must be given the same protection in the online worlds as offline. A range of support and information is available on our website nspcc.org.uk/onlinesafety. And as these risks change, we need to ensure that we know how to protect children from them.
We know that child sexual abuse can be prevented and we know that by acting together we can make that happen - at home, at school and online. We're already making good progress. To find out more about our approach to preventing child sexual abuse visit: nspcc.org.uk/preventingsexualabuse
If you have a concern about a child, you can call the NSPCC helpline free 24/7 on 0808 800 5000 or email help@nspcc.org.uk.