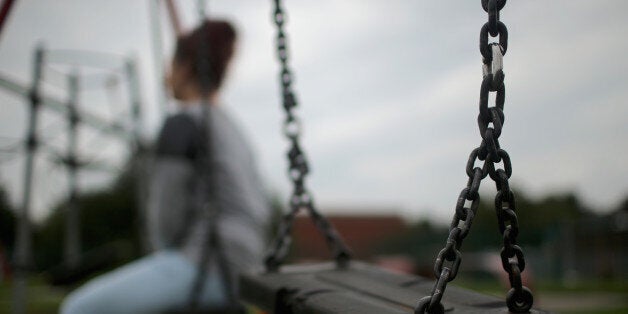 We take it for granted that the Government has data on everything that's important. But right now, they don't know the number of children in our communities up and down the country who've been abused and need support.
As a society, if we don't know exactly how many children are suffering, how can we ensure they are all getting the help they need?
When Theresa May was asked in a recent interview what made her angry, she answered child sexual abuse. When she stood of the steps of Downing Street for the first time as the nation's Prime Minister she spoke about wanting to fight, about burning injustice. And she made it clear that tackling child abuse was a personal quest.
So today we, backed by thousands of members of the British public, are demanding that the Government acts on the Prime Minister's words and commitment.
Children's mental health has never been higher on the national agenda, and it is well documented that abuse and neglect can trigger serious mental health issues.
So, why does Government not make the link and why does it not focus on these often incredibly vulnerable children?
We can no longer allow them to remain off the radar, unrecorded, and unacknowledged.
One in four people in the UK will experience a mental health problem each year. And if you haven't struggled with mental illness it is likely you know a family member or a friend who has.
Lifelong mental health problems can begin in childhood and children can be pushed to the brink of despair by a range of issues; such as family breakup or bullying.
Any child with mental health problems can struggle to get help. But even children whose mental health issues are rooted in abuse, who may have been sexually assaulted, beaten, or left to fend for themselves by their parents, are rarely getting the essential support they need to recover.
Anxiety, flashbacks, nightmares, guilt, and confusion are all part of the shattering aftermath abuse inflicts on a child, and without the right support this damage can consume a young person's life, and stretch long into adulthood.
These are children who have suffered terrible trauma, yet many are left to carry their problems alone until they reach crisis point. This desperate situation cannot be allowed to continue.
Help at the right time can prevent abused children developing mental health problems or stop them from getting worse.
Counting these children will enable Government to see the real extent of the problem for the first time; reveal where the gaps are in services and build a picture of where more are needed.
The Government has made big promises to improve children's mental health services. But despite committing £1.4billion over five years none of this substantial fund is dedicated to helping abused or neglected children. The money is there but so far little action has been seen.
We will continue to press the government to act and will wait to see how they respond to the voices of those demanding every child counts.