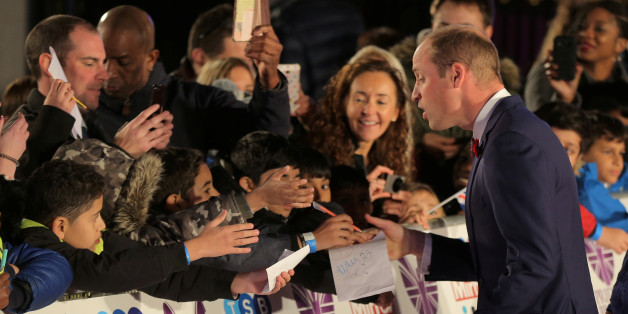 Paul Hackett / Reuters
In a year in which we have experienced the highest number of terror attacks and seen what evil can do, our 19th annual Awards was a chance to come together and celebrate the very best of Britain. Those modest unsung heroes in every community who go the extra mile to make a difference.
Since launching the Pride of Britain Awards, in 1999, we have tried to ensure that we can give them the praise and recognition they truly deserve and, at the same time, hopefully inspire others. And helping us to celebrate their achievements, on Monday night at London's Grosvenor House, was Prince William, as well as an extraordinary range of world-famous British celebrities including Sir Rod Stewart, Ed Sheeran and Dame Shirley Bassey.
It was a night of great unity... to the point that the leaders of our three biggest political parties, Theresa May, Jeremy Corbyn and Sir Vince Cable, set aside their differences to share the stage together. They presented awards to honour the courage of PC Keith Palmer, who gave his life protecting them, and fellow MPs, as well as democracy in general, in the Westminster terror attack, and PC's Charlie Guenigault and Wayne Marques who were stabbed multiple times taking on the terrorists in the London Bridge atrocity.
We honoured the dedication and heroism of all our emergency services. Prince William presented Pride of Britain awards to the fireman who fearlessly tackled the Grenfell Tower inferno, selflessly running into the blaze, to save lives, despite fears the building could collapse, and also to the remarkably dedicated medics and first responders who treated the victims of the Manchester Arena bombing. Pride of Britain is known for being something of an emotional night, but it was never more so than when young survivors came on stage to help present the award to representatives of the hundreds of NHS hospital staff who treated them and many others.
Also particularly moving was seeing members of the Grenfell community, who impressed us all with their immediate compassionate response to the disaster, embrace the firefighters from the London Fire Brigade at the end of the night.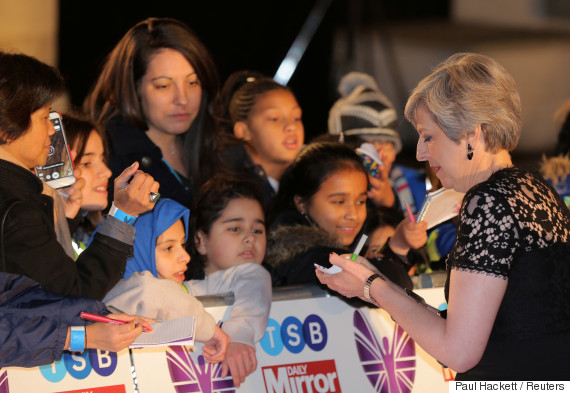 All the award winners were unbelievably remarkable, from a five-year-old girl who saved her mother's life to a 80-year-old civil rights campaigner - and I urge you to watch the show on ITV to see their incredible stories. For me, the spirit of Pride of Britain was personified by teenager of courage Moin Younis who suffers from from a rare and terrible genetic skin disorder which means that he needs hours of agonising treatment every day. But rather than feel sorry for himself, he has become an ambassador for Acorns Children's Hospice in Birmingham where he gives advice and support to other desperately ill children. And he truly lit up the room with his inspiring personality.
Moin said:" This time last year I was watching the Pride of Britain Awards. I wasn't happy at the time, I was depressed. I just didn't want to live. I lost my energy to live.
"But when you have the likes of David Beckham, Jamie Vardy and Jermaine Defoe and so on - big celebrities telling you you are doing a good job, it just makes you want to keep going and makes you feel like you are doing something good."
The climax of this year's Pride of Britain came when the audience, including Prince William, the PM and Jeremy Corbyn, joined the Capital Children's Choir in a chorus of All You Need Is Love (and they were surprisingly in tune). After a year such as this, it was a fitting finale to a night which renewed your faith in humanity and those around us.
Don't miss the Mirror's Pride of Britain Awards, in partnership with TSB, on Tuesday 7 November at 8pm on ITV.