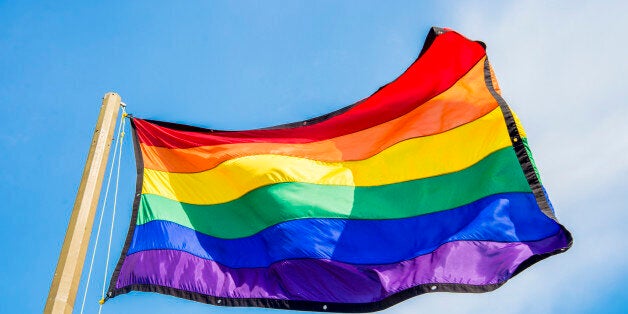 As a gay man, living in the UK, we enjoy more freedoms than ever before. For trans people, the situation is more nuanced. There have been improvements, but current legislation is outdated. In Scotland, for example, 84% of trans people feel disadvantaged, compared to 57% of gay men (Scottish Equality-Network, 2015). Trans people experience more discrimination and the highest levels of hate crime within the LGBT community.
One of the rights which the LGBT community fought most hard for was same-sex marriage. The Marriage (Same Sex Couples) Act 2013 was a huge achievement. For trans people, the situation around marriage remains complex. For example, if married, trans people need the written permission of their spouse to have their gender legally recognised. If they do not obtain this, then they need to get a divorce. In practice, this means that a spouse can block their partner's decision to have their gender legally recognised. A spouse should not have this veto. This is one of many important issues raised in A Vision For Change, a recent report by Stonewall. It sets out clearly the inequalities trans people face, as well as providing guidance on the steps required to make progress in this area.
There is still a lack of awareness around gender identity within our society. This is the case even within the LGBT community. Whilst the situation has improved, when I was going out on the gay scene, a decade ago, it was not unusual to hear transphobic comments. Language is important within gender identity and expression, as it is within sexuality. Straight people sometimes use language which, as a gay man, I find offensive. This is not always intentional. The Stonewall report highlights that LGB people may, in the past, have been uncertain about what to do or say in relation to trans issues. When Stonewall became trans inclusive in 2015, this was a really helpful step towards healing the divides within the LGBT community.
Every LGBT person has experienced stigma. At school, as a student, I experienced LGBT bullying. I found it hard to come to terms with being gay in my early 'teens. I felt like I didn't fit in. Young trans people often experience prejudice when questioning their gender identity at school. A recent survey showed that 58% of trans people know they're trans by the age of 13 (Metro, Youth Chances, 2014). When I was at school, Sex and Relationships Education was not inclusive of same-sex relationships, which made the situation harder. Trans people are in a similar situation. Nine out of 10 young LGBT people did not learn about trans issues in schools.
It can also be hard to be accepted as trans in the workplace. Before becoming an activist and a writer, I worked at a global law firm in the City. Our LGBT network consisted entirely of gay men. I knew no one who was trans and working in the City. Employers need to do more to show their commitment to trans inclusion. The Equality Act 2010, uses of the term "gender reassignment" as a protected characteristic, whilst also using the word "transsexual". This is confusing. It is unclear who is protected. In certain situations, particularly in the workplace, trans people can still be treated differently. Laverne Cox, for example, has brought the dialogue around trans identity further into the mainstream. There are, however, few older or disabled trans role models, or role models from BAME and faith communities.
Many trans people do not get the support they need from the NHS. The NHS needs more gender identity specialists. Most young trans people have to travel to London to see specialists. Furthermore, the current care model for trans people includes psychiatric diagnosis. The Gender Recognition Act 2004 requires trans people to acquire a diagnosis of gender dysphoria. This process is overly medicalised and demeaning. Psychiatric diagnosis should not be a prerequisite. Stonewall emphasise that the UK must embrace self-determination for gender and The Gender Recognition Act should be updated to reflect this.
Every member of the LGBT community deserves to live a life free from discrimination. A Vision For Change highlights the areas, some of which I've touched on in this column, where trans people still face exclusion in our society. To find out more about the report, please check out: A Vision For Change. The LGBT community is more empowered than ever before, but we still have considerable work to do for trans people. The report shows that we must empower individuals and change institutions, whilst also seeking legislative reform of, amongst others, the Gender Recognition Act and the Equality Act. To achieve change we need to be united. Allies, straight and from all parts of the LGBT community, are important for trans people. Challenge transphobia whenever you hear it.