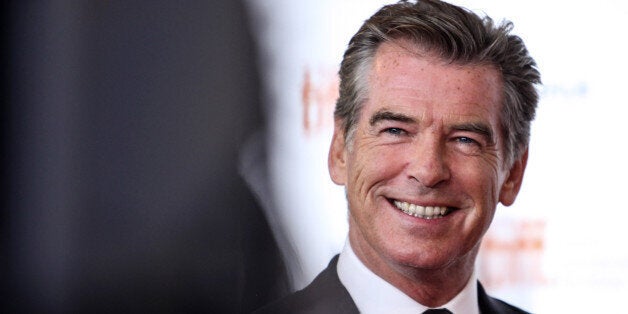 When I first started acting, I knew it was what I wanted to do and I feel very fortunate to have made a career of it. I know how rewarding it can be to do a job you love, but I also know that for many young people starting out in this tough economic climate it can be difficult to get a foot in the door of a career they want.
There are thousands of young people out there who are struggling to find their way, facing all kinds of challenges - from physical or mental health problems to a childhood spent in care. Without the right support they can feel isolated and overwhelmed by their circumstances, making it very difficult for them to get where they want to be in life.
That's why, twenty years ago, I became an Ambassador for The Prince's Trust. The youth charity believes, as I do, that every young person deserves the chance to succeed, and gives them practical, financial and emotional support they need to steer their lives in the direction they want to go.
I've met so many inspiring individuals through The Trust who have overcome significant challenges in their lives - such as homelessness or depression - and gone on to secure jobs, set up their own business or returned to education after taking part in one of The Trust's programmes.
What I notice about all these young people is how self-assured they are after help from The Trust. The charity works tirelessly to help young people gain the skills they need to get the job they want, and with this comes the confidence they need to lead a fulfilling life. The Trust helps young people to see past any challenges they may be facing, to learn from their experiences, harness them and move forward with resilience, determination and a sense of self-purpose. That's an invaluable gift to give to anyone who has yet to find their way in life.
The Trust turns 40 this year and it's astounding to think that it has helped over 825,000 disadvantaged young people since it was established in 1976. As part of the celebrations around this milestone anniversary The Trust has been touring the UK in search of stories from the people whose lives have been impacted by its work.
If, like me, you've been involved with The Trust in some way over the last 40 years, you can share your memories about The Trust by using the #partofPT hashtag on Twitter and Instagram. If The Trust is new to you, or if you know someone who might benefit from the support they can offer, I'd urge you to take a look at some of the inspiring stories that have been collected on the #partofPT Tour, supported by HomeSense, so that as The Trust looks to the next 40 years they can reach even more young people who need help now.
Pierce Brosnan OBE is an Ambassador for The Prince's Trust. To celebrate its 40th anniversary show your support or share your memories of The Trust on Twitter and Instagram using #partofPT