What do you get when you put Ralph Fiennes, Owen Wilson and Jason Schwartzman together in a picturesque mountainside hotel, amongst a large ensemble cast of even more famous faces? The answer isn't just big screen magic, it's itchy feet. The Grand Budapest Hotel, Wes Anderson's latest kooky cinematic offering, takes a look at the dizzying world of a 1930s concierge who's wrapped up in a scandal involving a murder, a theft and a very bitter family. Ok, so it may not sound like the stuff of holiday brochures, but the film will honestly leave you wanting to check into a little corner of eastern Europe yourself. Here's why...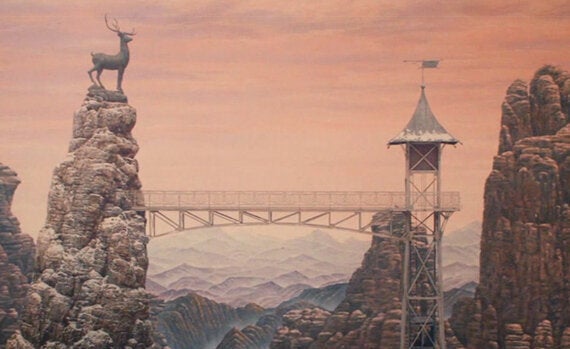 Credit: Fox Searchlight Pictures
Those snowy landscapes look picture perfect
So you were already feeling a little misty-eyed for a mountain holiday after seeing the Winter Olympics, but here comes an even more tempting scenario: celluloid-perfect snow views without the scandal of Sochi. Plus - SPOILER ALERT - there's even a nod to the Winter Olympics later in the film. What more could you want? Well, add in a funicular mountain railway, the chocolate box town of Nebelsbad and acres of pine forest and you'll be half way to seeing the charm of Zubrowka, the fictional country where the film is set. Director Wes Anderson actually shot most of the film in the German town of Görlitz, close to the border with Poland, as it had the fairytale feel that he wanted to capture. You might get a sense of déjà vu, as Görlitz has been seen in many other films, such as The Reader and The Book Thief.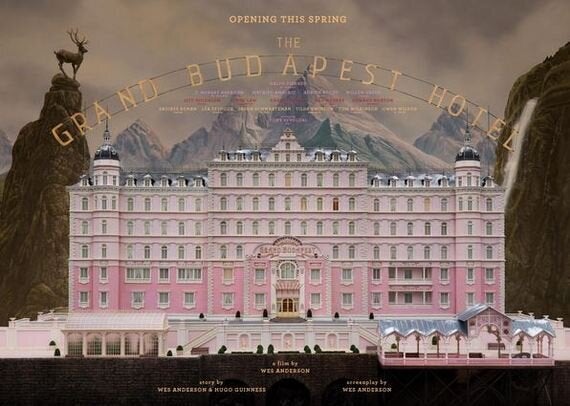 Credit: Fox Searchlight Pictures
A little old-fashioned five star luxury sure blows away the cobwebs
This is no modern hostel holiday or budget hotel chain adventure - we're talking bespoke decor, silver service, purple uniforms and the attentions of a lobby boy named Zero with a pencil-thin moustache (played by newcomer Tony Revolori). The heyday of the hotel is in the 1930s, when the bulk of the film is set, and when Monsieur Gustave H. (Ralph Fiennes) rules the roost as the all-seeing, all-knowing concierge who has a way of charming each and every guest - particularly older ladies on their winter getaways. Whereas today we often cut back on luxuries when it comes to travel, with some hotels not a million miles away from the conditions in the film's prison scenes, The Grand Budapest Hotel reminds its viewers that some things are worth paying for to make you feel extra special - like staff who actually want you to be there, and take the time to greet you.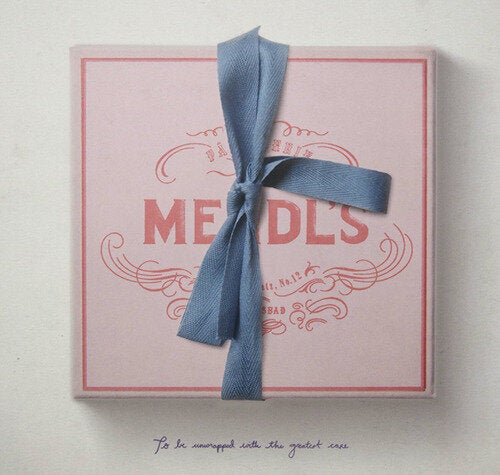 Credit: Fox Searchlight Pictures
Everyone knows that calories eaten on holiday don't count
One recurring prop in the film, so prominent that it should have an acting credit, is cake. Specifically, cake from Mendl's, a fictional bakery offering up sugary sweet concoctions at the drop of a hat, made by Agatha (Saoirse Ronan). The distinctive pink Mendl's boxes can be seen throughout the film, even making their way into prison at one point. You'll leave the cinema probably full of popcorn, but still craving more sugar... specifically, the kind of stuff you can eat practically guilt-free on holiday. In reality, you could always swap Mendl's for some of the finest bakeries in Europe, by heading to Paris, Vienna or Krakow - just be prepared to bring elasticated trousers in your suitcase if you're really going to indulge.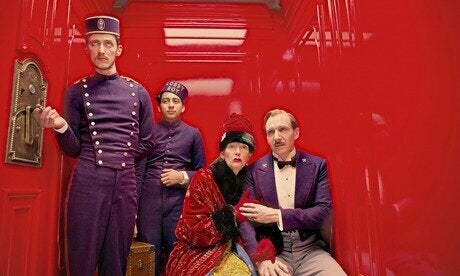 Credit: Fox Searchlight Pictures
The concierges have better connections than Mark Zuckerberg
Look out for the little crossed key lapel badge donned by Monsieur Gustave H. and his fellow concierges in the film - this is the sign of a society that goes beyond the film world and stretches into reality. The Society of the Golden Keys has been bringing top hotel staff together for over sixty years, firstly in the UK and now in 35 different countries, including France, India and Malaysia, allowing them to pool their resources and deliver the very best service to demanding guests. Imagine being able to ask a concierge for practically anything on a whim, knowing it could be delivered to you - from a tourist experience to a specific type of food. You'd never settle for second best again...
The Grand Budapest Hotel is released in cinemas on 7th March. You won't need your passport to see it, but you might want to be prepared for the travel urges it'll inspire.