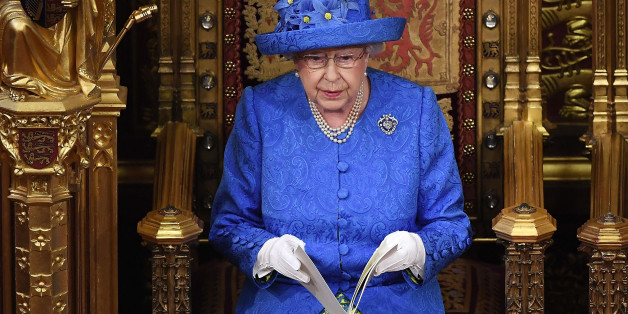 CARL COURT via Getty Images
The announcement of a Domestic Violence and Abuse Bill in the Queen's Speech shows a renewed commitment from the Government to tackle domestic abuse. Domestic abuse is a huge social problem and the Domestic Violence and Abuse Bill is a once-in-a-generation opportunity to overhaul the way that we respond to this fatal issue.
For too long women and children have been left facing a postcode lottery of services and a justice system that does not understand their experiences, keep them safe or deal with their abusers effectively. It is imperative that this country's response to domestic abuse does not simply stay focused on managing risk as it has done previously, but places the survivor at the centre; working with her needs and strengths to build long term safety and independence for her and her children.
At Women's Aid we are delighted that the Bill heeded our expert advice; based on 40 years of experience working with survivors and services. We called for a much needed step-change and a Commissioner to oversee how domestic abuse is tackled locally. It is vital we see this Commissioner take overarching responsibility for actions and learning from the Domestic Homicide Reviews to prevent further killings and ensure that the survivors voice is always heard and listened to.
As we highlighted in our Child First campaign, domestic abuse can cause devastating harm to children and key changes must be made to protect them. We want to see a criminal and family justice system that reflects the long term harm that abusers have on children, with responsibility for this harm placed firmly on the perpetrator and not the non-abusive parent. We welcome the plans for new robust court orders, they mark a necessary move towards an approach that holds perpetrators to account. In order for these important new tools to be effective, breaches of new orders must be criminalised, and this programme of work must be delivered alongside specialist training for the police and judiciary.
The voices of survivors must be heard as this legislation is developed and Women's Aid looks forward to working with Government to ensure that happens.