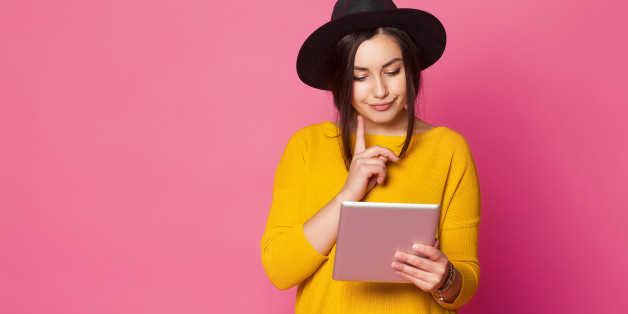 max-kegfire via Getty Images
Nothing can stop the force that is Fashion Week. Come rain or shine, this couldn't keep the fashion's street style stars at bay as they marched throughout the streets of London Fashion Week.
It was a chaotic few days, but London Fashion Week is officially over for another year (we'll for another six months) to be precise.
Over the past couple of days, the world's most talented names in fashion wowed us with the most out-there, incredible, downright gorgeous creations. We can't wait to see what's in store for next season. For the hottest, most buzzed-about trends for Spring and Summer '17, street style was the place to look. Fashion connoisseurs, bloggers and style mavens took to the streets of New York City to show everyone the best and biggest trends. They saved the best for last this fashion week - the most surprising being the return of the crop top.
London Fashion Week is halfway over, but that isn't stopping people from putting on their A game. Each day, the hottest designers and most renown names in the fashion world have shown us how it's done. The street has always been an important arena for fashion, as well as other trends. New generations bring new disruptive ideas and trends into this scene, inspired by cultural or social drivers, challenging the traditional and established.
Here are my favourite street style looks of AW17 during London Fashion Week.
Video Credits:
Produced by:
Zinzan - www.wearezinzan.com
Filmed by:
Theo Shaw www.theoshaw.com
Christopher Nicholson Price
Edited by: Christopher Nicholson Price