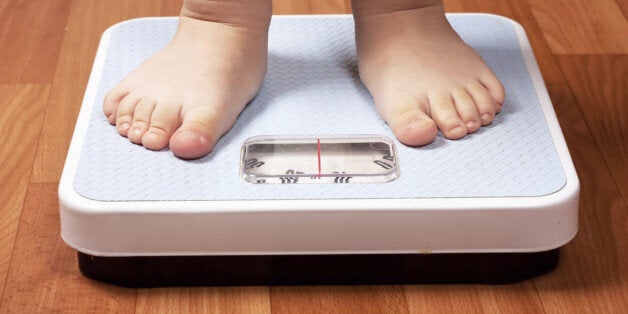 If a week is a long time in politics, then 52 of them should seem like an eternity. And what a rollercoaster 52 weeks it has been - with new political upheaval around every corner.
It is now 52 weeks since the Government launched its Childhood Obesity Plan. Delayed by several months and downgraded from a strategy to a plan, this document outlined the cross Government approach to significantly reducing levels of childhood obesity.
Childhood obesity levels are at a devastating all time high
A comprehensive strategy for significant reduction was desperately needed. Figures released in November 2016 from the National Child Measurement Survey showed our children are the heaviest they have ever been - with more than one in five children are overweight or obese in their first year of primary school, rising to over one in three by the time they leave.
Unfortunately the Government's published plan was considered neither strategic nor comprehensive enough to properly tackle our childhood obesity epidemic and left the public health community universally disappointed - particularly in the total omission of any plans to address junk food marketing to children and price promotions on unhealthy products.
So how has the Government's plan fared over the past 52 weeks?
The jewel in the crown of the Government's plan was the soft drinks industry levy. Although officially announced in the Spring Budget three months ahead of the obesity plan being published, the levy seeks to encourage manufacturers to remove sugar from soft drinks or face a financial levy dependent on added sugar content. Passed by Parliament in April this year, the soft drinks levy has already encouraged big name companies to significantly reduce sugar from their drinks - which typically contribute the most sugar to children's diets.
Another promising aspect of the Government's plan is the sugar reduction programme. Led by Public Health England, this programme is working with retailers, manufacturers and the restaurant sector to reduce sugar from foods commonly eaten by children by 20% by 2020.
New plans for a programme to reduce calories from food are also promising. We all know how easy it is to eat more calories than we need when everyday foods are loaded with sugar, saturated fat and salt. To be a success this programme must have ambitious targets with meaningful sanctions for companies who fail to make their food healthier and the programme must be independently monitored.
Lack of action on junk food marketing
However, welcome as efforts to reduce sugar and calories from our food are, obesity is a complex problem and needs comprehensive action across a range of areas. That's why lack of Government action to protect children from junk food adverts is so concerning.
There is a wealth of evidence showing junk food advertising encourages unhealthy food choices in children. In recognition of this, there are rules that seek to restrict children's exposure to unhealthy food adverts. But these are full of loopholes and don't reflect the way children watch TV or online content. Failing to tackle this area is significantly reducing the impact of the Childhood Obesity Plan.
As our children's waistlines continue to increase, so do their chances of developing devastating diseases such as Type 2 diabetes, cancer, cardiovascular and liver disease plus associated mental health problems.
Time to continue the conversation
The Government pitched their Childhood Obesity Plan as the start of the conversation. The stronger elements of the plan are progressing well, but these alone are not enough. We now desperately need to return to that conversation to give us the best chance of protecting our children's future health not just over the next 52 weeks, but for every week beyond that.