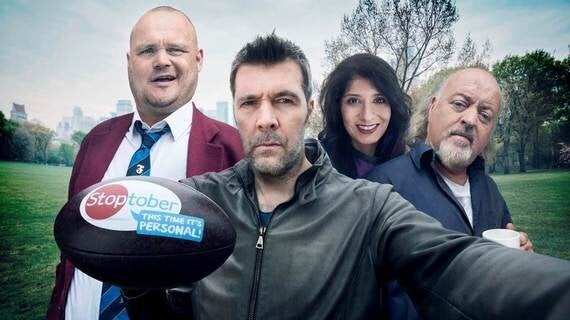 While there is no such thing as a bad month for a smoker to quit, if you want to boost your chances of succeeding October is a great time of year to start.
The reason for this is Stoptober, Public Health England's annual drive to encourage more smokers to stop and to give you the support you need to ditch tobacco.
Now a regular fixture on the calendar, Stoptober sets you the challenge of staying smokefree for 28 days. This is important because if you make it through to the end of the month you are five times more likely to give up for good.
This year Stoptober will be providing quitters with a personal touch from some of the nation's top comedians. Bill Bailey, Al Murray (as the Pub Landlord) Shappi Khorsandi and Rhod Gilbert will all be sharing their stories, their successes and setbacks, throughout Stoptober via a series of television ads, personal videos, daily messages and other exclusive online content.
Most people who try to stop just go cold turkey, and evidence shows this is the least effective way. Instead, Stoptober draws on more successful techniques and ensures that you have support and encouragement when you need it most.
You are not left to fend for yourself after you sign up, as Stoptober keeps you motivated through all 28 days. In short, proper support makes stopping easier.
The statistics back up this up. A quarter of a million smokers signed up for Stoptober in 2014 and over 60% made it all the way to 28 days. Since 2012 around 750,000 have signed up, so we've got a million sign ups in our sights this year.
We make this effort to help you stop smoking because we want you to succeed. By stopping, your health will improve immediately and your risk of heart disease and cancer will fall. If you are in your 30s or 40s you could add an extra ten years to your life.
You will also start saving money from day one. With the price of 20 cigarettes approaching £10, it mounts up significantly over the weeks and months. What's more, both of these factors can contribute to the health and wellbeing of your family.
So if you are a smoker, our simple message to you is to sign up for Stoptober and get free, proven support to help you quit. You'll be joining thousands of others across the country and significantly increasing your chances of stopping for good.