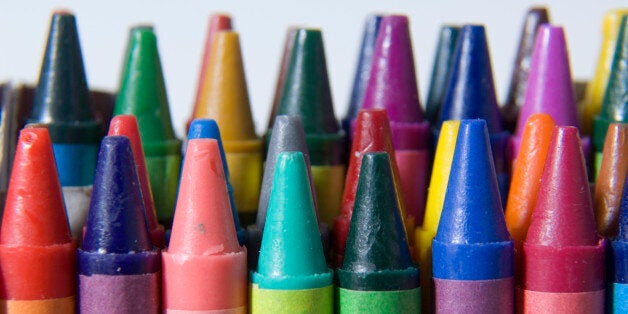 More and more influential people are agreeing with me that it's nurseries, not grammar schools, which hold the key to future social mobility in this country.
She argued that to narrow the rich/poor educational gap, the Government should be ploughing money into the early years rather than new, selective, grammar schools.
It's common sense. By the time children reach secondary school that gap can be huge and very difficult to tackle effectively.
Why wait? Why let the gap open up at all? Melissa Benn and I aren't the only ones who see this obvious truth.
Last Sunday, four very prominent people - Ryan Shorthouse, Director of Bright Blue think tank; David Laws, Education Minister 2012-5; Philippa Stroud, Director, Centre for Social Justice; and Lucy Heller, Chief Executive, Ark academies - wrote jointly to the Sunday Times to say the very same thing.
While welcoming Prime Minister Theresa May's commitment to social mobility, they urged her to put early years at the heart of plans to create a society that works for everybody.
They quoted figures of 130,000 preschool children not meeting expected standards in speech and language and the poorest ones beginning their school education on average a full 15 months behind their classmates.
Sadly, this gap tends to stay there, and widen.
"Boosting the quality of England's nurseries would help to ensure that every child arrives in the classroom ready to learn," say the four.
"There is clear evidence that high-quality nurseries led by graduate teachers are one of the most decisive ways to prevent children - particularly poor boys - from falling behind."
The Joseph Rowntree Foundation too realises this and recently went so far as to say the 30 funded hours should be scrapped in favour of extra free childcare for low-income parents.
This move was one of a series of recommendations from its report, We can solve poverty in the UK, which calls for a radical overhaul of the childcare system, as a means of solving poverty in a generation by 2030.
It's important to point out that 30 funded hours isn't intended to be an anti-poverty initiative, rather as way to help with childcare costs, support more parents back to work and therefore boost the economy.
For the record, NDNA supports 30 hours on the condition that enough funds are provided to make it work sustainably for nurseries - though this of course is a whole other issue.
But the potential to harness the power of nurseries to change disadvantaged children's fortunes is huge.
It's what the sector already does, to great effect, for England's poorer two-year-olds - 40% of the population - who currently quality for 15 free hours per week, term time.
There is so much scope to build on this, to get more early years teachers into more nurseries and more funding where it is needed most.
NDNA's new Quality Vision states that all children should have a safe, secure and joyful experience in their early years provision where they are helped by skilled and committees practitioners to gain the knowledge, skills and emotional wellbeing they need for their future life.
This is achievable but only with the right Government support.
NDNA is calling for a framework that supports our Quality Vision to be put in place to cover the whole of the sector.
And, of course, this must be backed up with funding to cover the cost of truly free entitlement delivered by properly-rewarded, well-qualified early years teacher-led nurseries.
As part of this, we have been campaigning for Early Years Pupil Premium funding to match that received by schools since its inception in spring 2015.
Funding levels need to be future-proofed in the face of the rising costs of National Living Wage for employers over the next four years and forthcoming steep rises in Business Rates - we shouldn't even have to debate this issue.
Also required is a workforce strategy - which this Government has already committed to in principle - to help recruit, retain and develop the great people our sector needs to make our vision happen.
In boosting life chances for poorer children, all roads lead to nurseries - and those nurseries are ready and willing to meet that challenge.