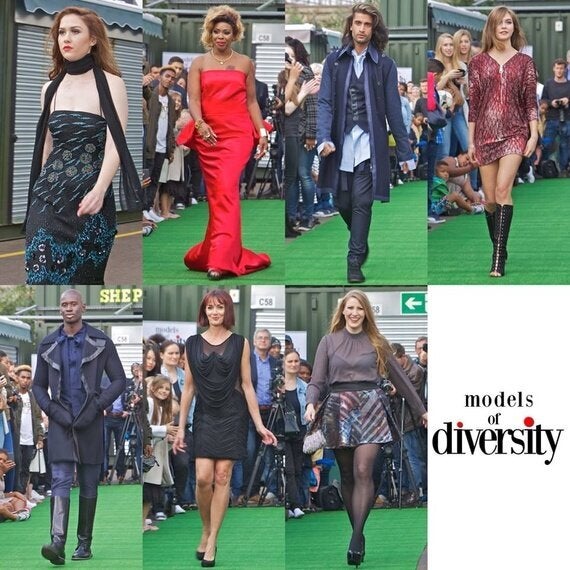 Everyday the media bombards ourselves with images of beautiful and often unrealistic looking models, which in hand can put pressure on people and their appearance.
In a world where each and every one of us is beautiful in our own unique way, ask yourself this "do you feel represented in the fashion industry?"
The answer is blunt and simple "NO!"
Where are the disabled models, the models of colour, the plus size models?
They are often used as a gimmick not as a first choice to smile back at you from a billboard.
Thanks to Models Of Diversity change is on it's way.
MOD is a not for profit organisation set up by Angel Sinclair after appearing on Gok Wan's TV show Naked Beauty.
Angel noticed the array of different types of beauty and how this is not represented in the fashion industry and made it her mission to change the way beauty is perceived.
MOD holds major catwalks and hits the streets with petitions to help change the fashion industry.
Now if you missed out on the MOD catwalk show last Saturday don't fear as I have all the info after luckily being asked to take part and model!
Gracing the catwalk, we were blessed with Big Brothers sweetheart Gail Porter, Gogglebox babe Sandy Channer and not forgetting the beautiful and inspirational Vicky Balch, only four months after the tragic Alton Towers incident.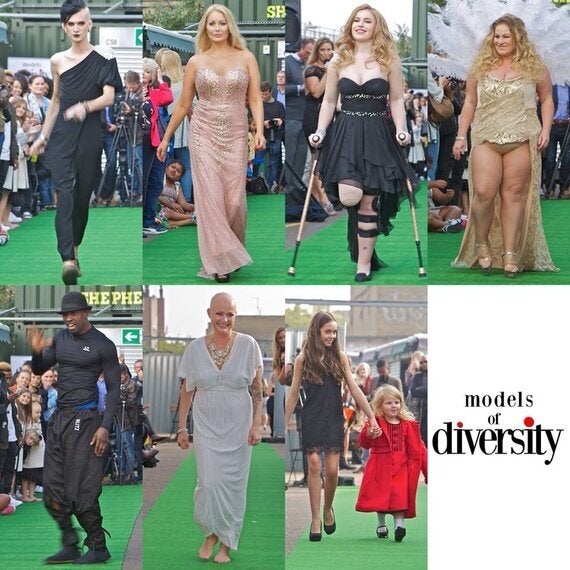 The energy behind the scenes was electric.
The team were all excited about the show with a real sense of family, which I am privileged to be a part of.
A personal plus for the day was having my daughter Tianii, (age three) by my side as she was also taking to the catwalk representing the little divas in the world!
What I love about a MOD show is the variety of models that are used, children, disabled, mature, models of colour, the list goes on.
Every model chosen represents the buying public, this is how it should be.
One perk of the day was make-up time by the Michael Perks make up artistry team I went from drab to fab with a tap of their magical skills to make me catwalk ready!
It's nearly show time, the crowds start gathering in Shepherds Bush busy market ready for a catwalk like no other.
The beautiful Gail Porter starts the show in a Grecian goddess floor length gown, the crowd went wild and the photographers all fighting for the perfect shot.
When it came to my turn to rock the runway I was more than ready to show my size 12 curves off to the crowd in a sheer top and high wasted skirt, I loved every minute of it.
The cheers from the crowd and the amazing energy was a true sign of what the public like, that is diversity and real people who they can relate to.
We had the lovely Sandy Channer sashaying down the runway to adoring fans, wowing them in a red knockout dress, Jessica rabbit eat your heart out.
Vicky Balch makes her first catwalk debut, sporting glittery crutches, a natural and a real hit.
Its amazing how far she has come in such little time, a true inspiration and a beautiful young lady.
If having a catwalk full of fit guys and girls wasn't enough, a performance by Stedman wowed the crowds, followed by some amazing dance acts!
The show was a massive success, all thanks to Angel and her team.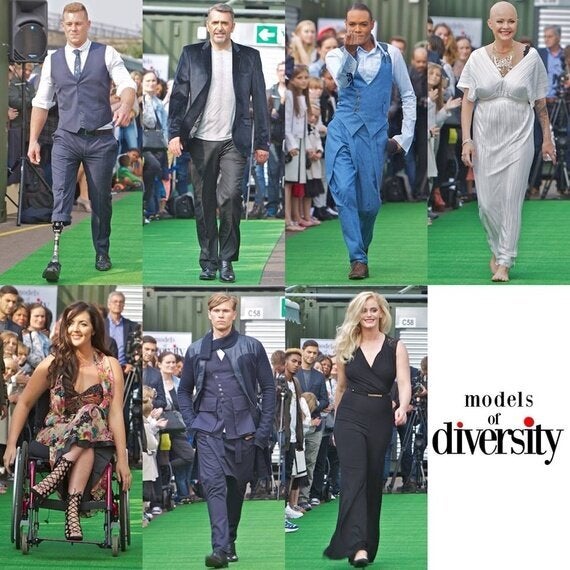 By opening up people's minds of what is beautiful, we hope to make a change and impact this on the fashion industry.
MOD are currently holding a petition, one in six people are disabled and we feel this should be reflected in the models that are used.
Photo Credit www.jamesalexndralyon.com
Related