For the second time this year I arrived in a place that felt out of this world - the kind of thing we have come to expect from sci-fi movies of how the future might look. Both Japan and South Korea are the pinnacle of modern day technology. During my time in Seoul, I witnessed apartments being controlled from cell phones and central keypads. Samsung even claims that facial-recognition for security systems will soon be introduced. It felt a world away from London.
These two Asian countries are masters of technology, rated so highly for their expertise in making advanced robotics, trains, computers, cameras and televisions. Japan boasts Sony, Fujitsu and Toshiba whilst South Korea, home of Samsung and LG, has recently been ranked first on the Bloomberg Global Innovation Index. They both have some of the fastest internet speeds in the world, supporting even more development. In the UK we may be somewhat advanced when it comes to consuming technology, but as creators, I am not sure we can compare ourselves to these nations. Once we had been ahead of the curve, when Englishman Sir Tim Berners-Lee invented the World Wide Web - that put us firmly on the map in terms of technology, but it was more than 20 years ago.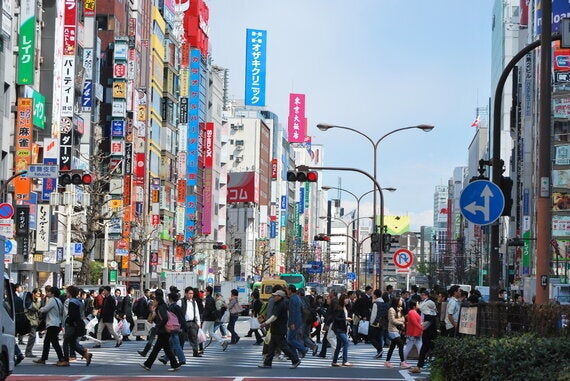 Can the UK ever catch up?
I was invited to Seoul to attend a conference on Computing in the Korean and Japanese education systems, run by an organisation called KACE from Korea University. I was invited to speak about our education system here in England as we prepare for changes to our National Curriculum. England will be the first G20 country to put mandatory programming - the digital literacy of the 21st century - into classrooms and all children will have the opportunity to learn how to code from the age of five. We are beginning to prepare our children for this global race - to no longer be passive consumers, but instead creators of the technology. Members of the South Korean and Japanese government were listening and learning all about how we are making this happen in the UK - the world is certainly watching and looking to follow suit soon.
Despite there still being some skepticism of the changes and whether we are prepared to teach our children the skills required in the 21st century, I feel proud to be from a country that is leading the way on up-skilling our children. They will be best equipped for the workplace once they leave school, and the UK will be in a prime position as we begin to address the global skills shortage. Whilst only a minority of students are likely to go on to careers in the technology industry, the digital world is embedded into our lives and society, impacting nearly every career and industry, and having an understanding of how this works is an entitlement and necessity for all.
So, 20 years ago we were leading the way in technological advancements, and now our children will be provided with the skills that will present them with the opportunity to become the new masters of technology. Perhaps it will be our next generation that will help us get ahead of that curve once again.