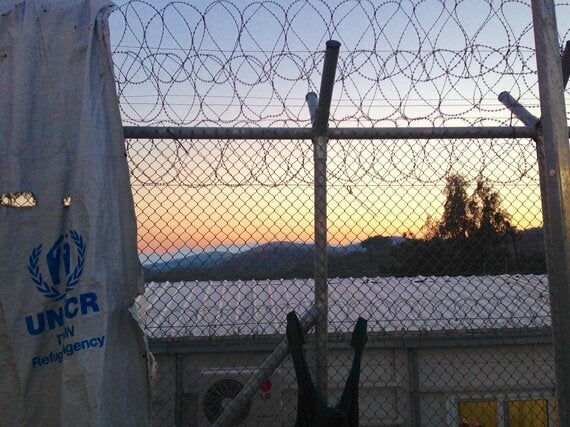 If you need convincing that its the volunteers keeping refugees alive as they land in Europe, you need look no further than Moria.
Moria is the only place in Lesbos where volunteers haven't been able to lead the response. Everywhere else they have been first to the scene, cooperating to organise swift results. They save refugees firstly from drowning in the sea and secondly from hyperthermia on the beaches.
After this most refugees go to Moria for registration, carried out by Greek police units. The UNHCR (the UN refugee agency) 'coordinates their protection.'
When I arrived at Moria in November, the UNHCR had 3 staff, Oxfam and Save The Children delivered food in the daytime and MSF and MDM officially had a 24 hour schedule for doctors on duty but all too often the medical huts were closed.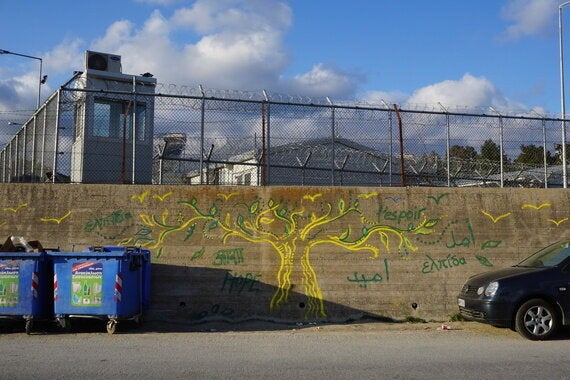 www.betterdaysformoria.com
I was one of 8 volunteers unofficially allowed to work at Moria. At night we usually found ourselves alone.
On my second day, the head of UNHCR in Moria explains to me, "I have to leave for the weekend. Fill up the barracks, there's enough room for 300 refugees. Don't split up families. There's 150 blankets. If anyone is hungry, there is a box of high-energy biscuits."
That was it. For 5,000 refugees, including 1,700 children. All currently strewn out over the frozen concrete and olive groves beyond, now plastered in human faeces after weeks of neglect.
As dusk falls fear starts to trump frustration for the refugees. Their focus turns to finding a safe place for their wife, some place warm enough for their child. A toilet, a doctor, a blanket. Blocking them from these solutions is a 10m high barbed wire fence and riot police.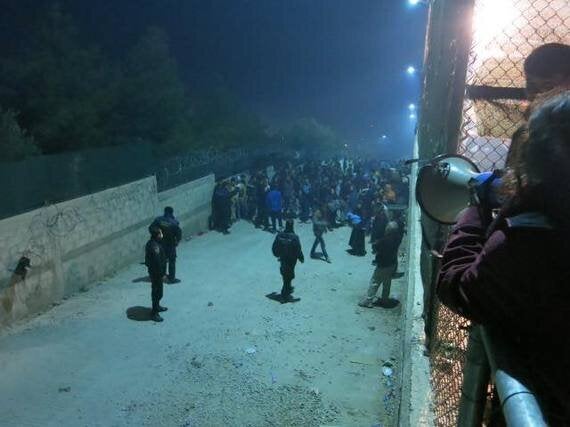 Ignoring the wailing, arm-grabbing and the crying, we robotically walk through the crowds deciphering who is "most vulnerable"...a family huddled silently under a blanket; an old woman who can't walk; a man with bronchitis.
There are too many children under 5 so I abandon protocol and split the families. I select people, march them up the hill, haggle with the police, find them a bare patch of concrete within a scabies-infested room, find another family and do it again, family after family, for 8 hours.
At 2am another 300 arrive. The smell of mud and seawater is unmistakeable, they're drenched. We have a room full of dry clothes but the police don't want them inside to change. Jack and Odi stuff bin liners full of dry clothes and take them out but most remain soaked into the next day.
Meanwhile the men stand next to another fence queueing to register. Nathan and Annie put up tarp to shield from the elements but it is against regulations and is removed.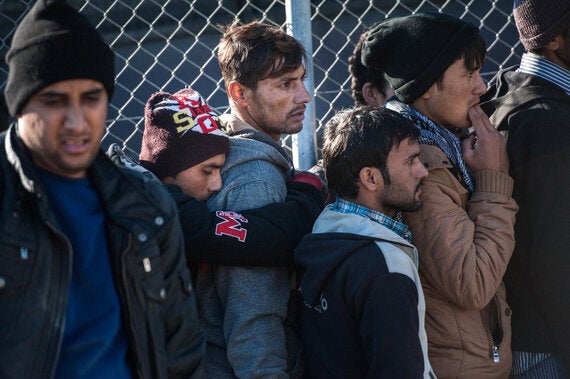 The night continues. An old lady with a broken arm. A sick baby. A kid travelling alone.
A new Police Chief starts his shift and blocks me as I attempt to solve each case. He encourages me to take a cigarette whilst he explains all the work he isn't doing. I oblige in an effort to build rapport, pretending to ignore the baby continuing to scream less than 10 metres away.
What needs to be understood within this madness is that the island had plenty of resources but couldn't get them into Moria. There were volunteers full of skills but no permission to apply them and warehouses full of supplies but no way of distributing them.
If you can't get the people to the services (because there is an 10m high barbed wire fence and a man with a gun in the way) then take the services to the people.
I quit volunteering inside Moria and struck a deal with a farmer to manage his land and build toilets. In return he gave permission for volunteers to operate.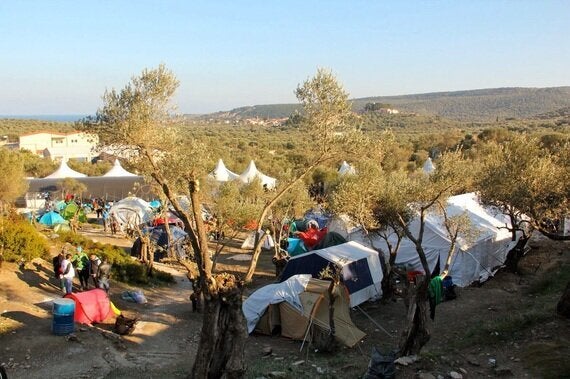 www.betterdaysformoria.com
It began. Hadia and Sophie coordinated doctors and medical care.
Nathan turned up in his converted Royal Mail van, built a tent and declared it the clothes distribution point. And so it was.
Because We Carry delivered vans full of clothes daily. Delighted that they could finally replicate some of their work in the south, Starfish sent tents and sleeping bags down from their warehouse.
I met a mad Swiss girl in a bar, Kiki, straight off the plane. Within an hour she set up a Facebook group to coordinate volunteers. She made an information hut the next day.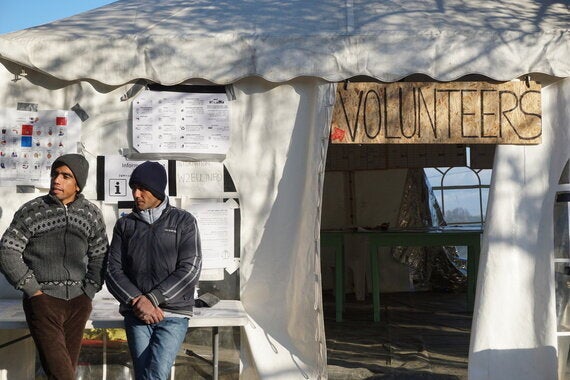 www.betterdaysformoria.com
Then came Elena, with 20 volunteers whom she directed to clean the entire hill, faeces and all.
Juval appeared with a tent and started serving chai all day, every day, indefinitely.
Anastocia set up a kids area. (She gave them pens and they drew bombs landing on their houses and stick men drowning in the sea.)
A shipping container arrived from Athens.
Skipchen turned up from Calais and promptly built Moria's first kitchen.
Lisca and her Winterproof team donated and drove a truck from Holland full of marquees, tents, fencing, generators, lighting, heating.
10,000 Hours sent teams to direct all this infrastructure, kicking off by building a 25 metre barn acting as a field hospital.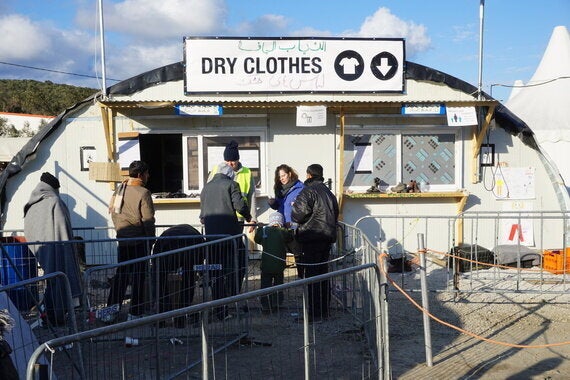 www.betterdaysformoria.com
2 dentists pulled 100 rotten teeth out in a single day.
Clowns and musicians visited and entertained.
And so it went on, it was and is its own animal. This cooperative of volunteers has done what UNHCR failed to coordinate NGOs to achieve for months: They clothe wet people on arrival; They give them cheaply produced food and chai; They explain what the registration process is, why they have been brought to Moria. There is a doctor 24 hours a day.
No one is paid. Everything they distribute is donated.
If you want a simple solution that works, start here.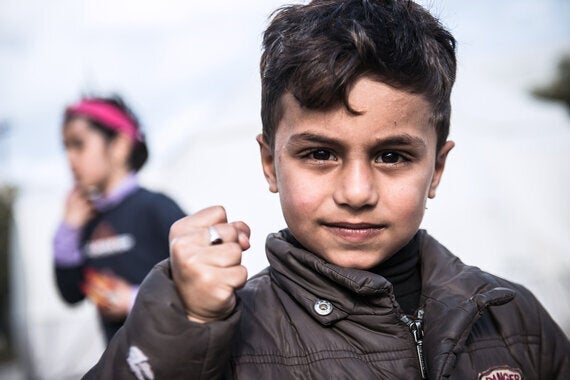 Popular in the Community