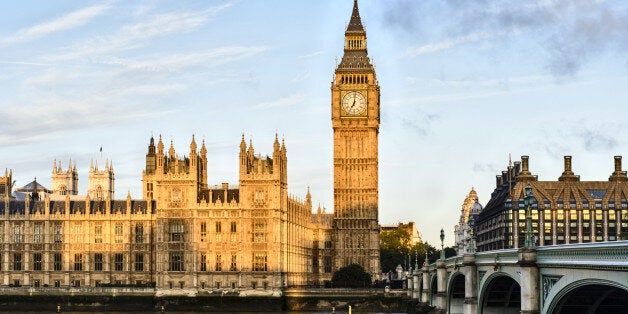 On Thursday 1st December there is a Back Bench Debate in the Houses of Parliament on transgender equality. This debate was scheduled by the Backbench Business Committee following a representation from Maria Miller, Ruth Cadbury and Angela Crawley.
OK, so you're not an MP but you do have an MP. Do you believe transgender equality is important? Then now is the time to make a difference.
We must keep trans issues in the press in a positive way and keep up constructive pressure on Parliament to deliver progressive change for Trans folk in this country. The good news is it's quick and easy to find and contact your MP online.
It's simple to make a difference, and it only takes a few minutes of your time.
1) Locate your MP and their contact details. Find them at this link:
2) Contact them, tell them about how important trans equality is and you'd like them to attend the debate, and we've suggested some points for them to raise below "What Is Your Trans Equality Cause?"
3) Watch the debate live when it happens
4) Contact your MP afterwards to follow up the debate and what action they took to improve the lives of trans people and their equality
What Is Your Trans Equality Cause?
There are themes running within trans equality - many of which were raised by the Transgender Equality inquiry published in January and the government response in July. When it comes to parliament it is all about "making legislation fit for purpose".
1) Gender Recognition Act
De-medicalising the process required to get a Gender Recognition Certificate (GRC). Currently this is medicalised and an anonymous "closed door committee" makes decisions on the gender identity of people who wish to change the gender on their birth certificate. It costs quite a lot of money to apply, married couples who wish to remain married must get divorced and remarried, and there is the "spousal veto" that can be enacted to stop the process altogether. The gender recognition process must be transparent, affordable and about the individual only - they are the only person who should be concerned with their gender.
2) Recognising Non-binary People
Legal recognition for people outside the gender binary. In its response to the Inquiry, the government recognised that non-binary people exist for the first time. This was historic, however they did not undertake to do anything other than keep under consideration issues faced by non-binary people. There must be a cradle to grave assessment of these issues leading to a legal category for people outside the gender binary.
3) Equality Act - Updating Language
Recognising that transgender people are not only people who are "transsexual" but anyone on the trans spectrum, including non-binary. The current protected characteristic of gender reassignment does not cover everyone. The law must cover everyone. The protected characteristic in the equality act should be updated to gender identity.
Using more inclusive language around trans people such as "gender identity" in legislation and policies is really important. No one should be discriminated against because of their "gender identity". Updating the Equality Act means better and unambiguous protection for all trans and non-binary people.
The government must provide a timetable for reviewing and reforming legislation within this Parliament
No trans prisoner should be housed in a prison that is not aligned to their gender identity. A failure to have a GRC is not a valid reason to put a trans woman in a male prison. Punish the crime, not the gender. There are trans prisoners in the wrong prisons TODAY.
Initial teacher training needs to include Trans and gender issues. Education around trans people should be made compulsory in all schools as part of PHSE which must become statutory.
The press and media should be held to account whenever they use hateful or inappropriate language about trans people.
Waiting lists to attend assessment at the Gender Identity Clinic (GIC) are over 12 months, far out of line with government targets. GP's (General Practitioner, Primary Care) are not trained properly to refer trans people to GICs, when trans people present themselves to GP they are refused bridging hormones (trans women) - the education of GPs on trans issues needs to be improved. The waiting time at GICs are far too long, and communication between GICs and GPs very poor in many cases and patients are left confused and in limbo. In simple terms, demand far exceeds supply. This is unacceptable.
There is a significant rise in people identifying as trans when they are young. The ability to be more open and understand about gender variance in society means children and parents are talking more about it. Trans children with supporting parents are more likely to have significantly less mental health issues in later life if their gender identity is understood and supported as quickly as possible. There is just one, under resourced GIC for children. In addition, Child and Adolescent Mental Health Services (CAMHS) are poorly equipped to deal with trans children and their needs. A delay in diagnosis for trans children before puberty is life changing - blockers are effective but also reversible.
"Decisions are made by those who show up"
Back Bench Debate - Transgender equality motion scheduled for debate
Transgender Equality inquiry (publications)
Jointly created by Rebecca Fox and Lucy John Muir