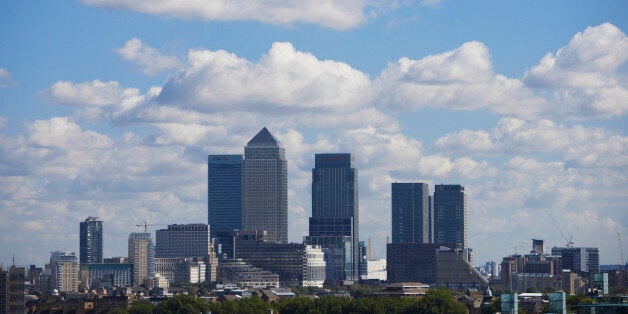 The current series of BBC's The Apprentice is coming to a close and I could not be happier. I'm ashamed that a TV show has the power to reduce "business" to a cast of corporate caricatures I'd never hope to meet or work with in the real world.
This is the Hunger Games for adults, albeit without the bloodshed. It feeds into the notion that people who score highly on The Dark Triad Personality Test for narcissism, Machiavellian traits and psychopathy tend to make the best businesspeople.
Although promoting personality disorders might secure high viewer ratings and make for amusing television, it is unfortunately highly damaging for business landscape, that supports the whole spectrum of personality types, and is all the better for the diversity.
The producers of The Apprentice are unwittingly misleading the public into believing that good business isn't about doing the right thing, having ethics and being humble enough to continuously self-learn and improve yourself, but instead that success is about getting one over on people, 'winning the game' and selling at all costs. This is a worrying narrative for any prime time TV show to promote, but given the BBC's aim to "inform, educate and entertain", it begs the question: at what cost?
Of course, anyone with any meaningful insight into the business world will know that the occasionally cruel and always unsupportive contestants we meet series after series stand in stark contrast to the reality of business. In my experience, most people will trip over themselves to support you in your work if they can. I couldn't have got where I am today if it weren't for this kind of support and encouragement from my peers - something which I've happily and willingly reciprocated.
Further problems stem from the fact the show polarises success and failure as black and white, when it's always grey. Failure is an experience to learn, develop and grow from. While it's widely understood that setting up a successful business is a risk, and a complex process with challenges that are not always easy to anticipate, The Apprentice over-simplifies this, reducing a complicated series of events to a bad idea, a bad decision or a bad project leader. Portraying business success as a game dismisses the countless different routes people take to achieve their dreams in the real world.
While many of us can approach the programme with a critical eye, for many younger viewers The Apprentice will play an important role in understanding what the working world might look it, and I dread to think how they must feel as they watch self-serving acts of one-upmanship unfold on screen.
The knock-on effects of this so-called entertainment pose a real threat to the UK's entrepreneurial future, as we're bound to see fewer passionate, creative people pursuing their dreams if we continue to promote such unhealthy and loathsome personality types. Diversity in the workforce is crucial, and we must work hard to ensure businesses remain inclusive and the leaders of tomorrow are not disillusioned by such narrow representations of what it means to be a good businessperson.
Popular in the Community