TOM* or Toronto Men's Fashion Week will have its debut this August in the Canadian city. TOM will host a number of homegrown and international menswear designers. Among them, the Emerging Menswear Designer Award will be award.
The prize includes a cash prize of $10,000 toward the chosen designer's next collection, a spot-lighted show at next season's TOM* and global recognition from the esteemed attendants of media, buyers and editors.
(This piece was originally posted on The Leake)
This week, the finalists of the EDMA were announced:
Andrew Coimbra's collection draws inspiration from contemporary art and youth culture with emphasis on tailoring and a focus on fine fabrics. It's no surprise that his Instagram features street art from across the city such as this piece. Could we be expecting collection similar to Topshop X Adidas Originals ...?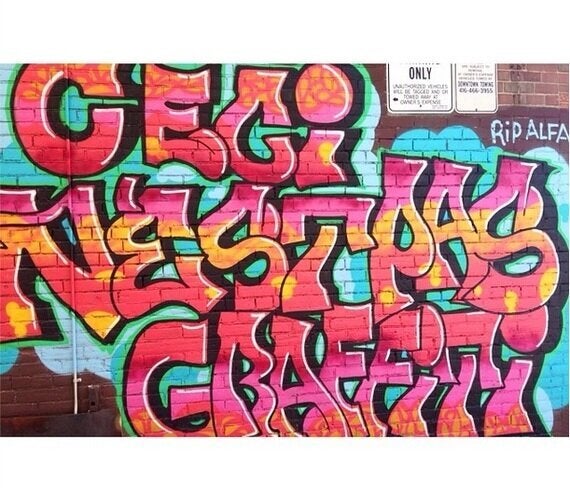 Graduating top of his class from the Fashion Design Program at Ryerson with his year end collection and recognized by Flare as one of the top 5 best looks on the runway, this designer is definitely worthy of the shortlist. Som Kong's collection involves colorful manipulated materials and intricate design that sculpt the body.
Som Kong posted his piece in Flare on Twitter, showing off his edgy work: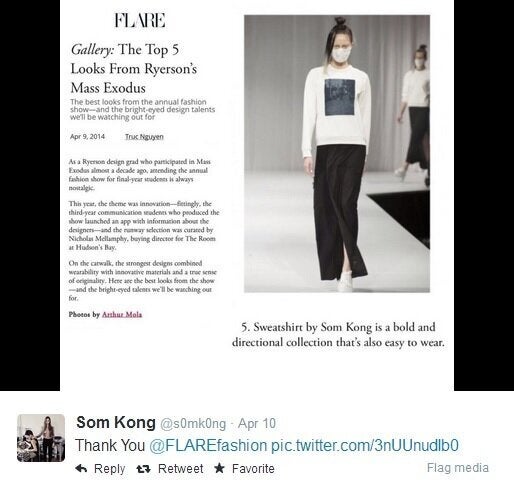 A previous intern of top Toronto designer Greta Constantine and going on to win several awards including the Grand Prize for the Creativ Festival's annual Creativ Catwalk Competition, Patrick proves that work experience can be a great entrance to teh industry. His collection is a reflection of his own self-expression and has always chosen to stand out from the crowd.
He gave this teaser of his Autumn/Winter 2014 collection on his Instagram: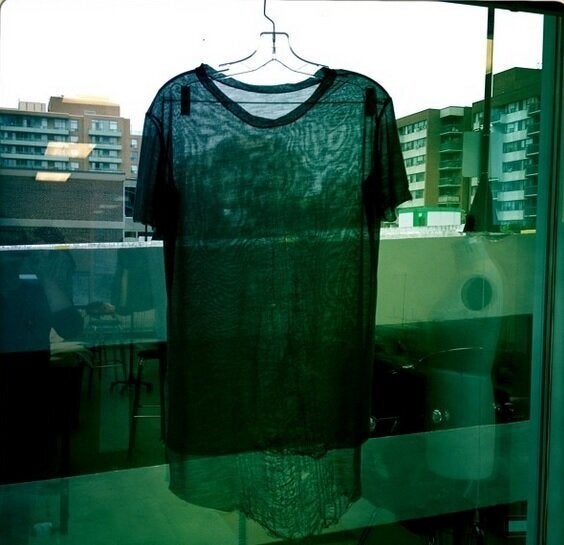 Perhaps one of the most impressive candidates, Rani is a current graduate student in the Fashion Design Program at Ryerson University. Rani Kim's Mentor, Astrid Andersen - a renowned menswear designer based in London, personally referred Rani to the dean of the Royal College of Art. Rani's designs have been featured in many professional outlets including the Mass Exodus Runway Show, MTV FORA Magazine, and Breakfast Television in Toronto.
Part of Rani's fabulous collection (below):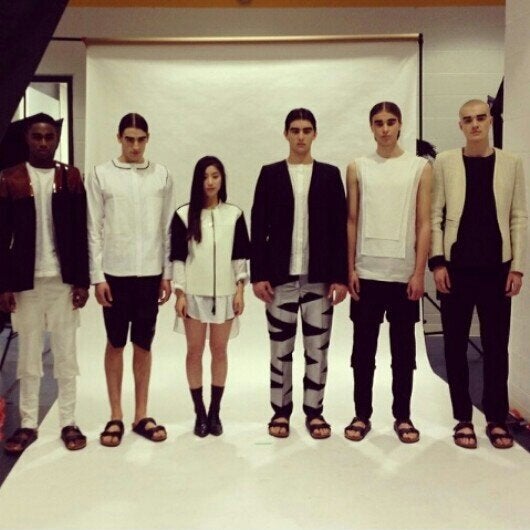 Joao Paulo has interned under Dennis Merrotto and worked in both New Delhi and Toronto for Indian Designer Shantanu & Nikhil. Joao Paulo Guedes' pieces have been seen on the Red Carpet at the Much Music Video Awards and he is poised to show his unique fashion aesthetic to the world.
Related