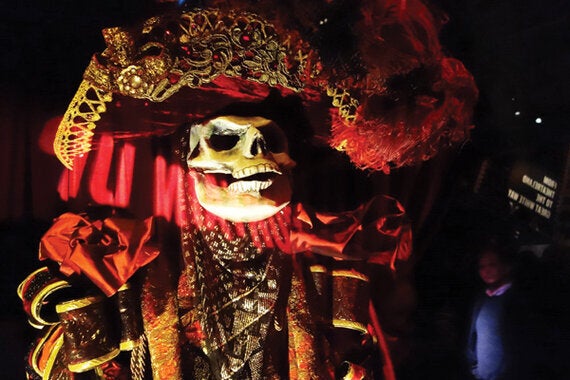 I remember when visiting London as a child, one of our must-see destinations was the London Theatre Museum in Covent Garden. So when it sadly closed its doors in 2007, I was overjoyed to see it come to life once more at the Victoria and Albert Museum. I often think of it as a hidden treasure, walking through a maze of galleries filled with ceramics, jewellery and paintings to finally arrive at the glowing lights of Theatreland. And now those lights shine even brighter, with the opening of Curtain Up: Celebrating 40 Years old Theatre in London and New York. This exhibition is a true celebration of the skill that goes into the stage and manages to capture all the excitement of live performance. Showcasing the extraordinary mix of pure entertainment and hard business, this production is noted as a must-see.
In the seventies, London's West End was in danger of destruction, as plans for a new motorway near the Strand threatened the demolition of 13 theatres. Thankfully this is a plan that never came to fruition and thankfully we can now celebrate the huge success of a thriving West End and Broadway. The Curtain Up exhibition looks back across 40 years, while presenting the journey in a very up-to date manner - creating an immersive theatrical experience.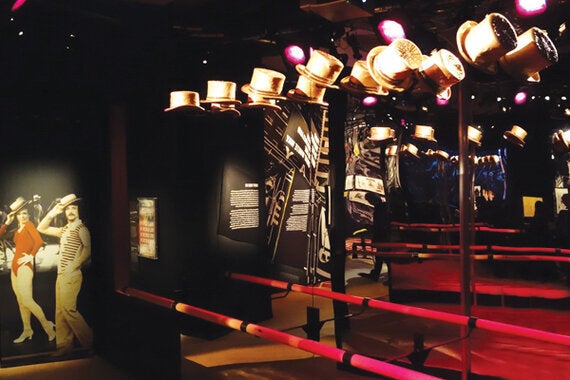 On entering the space you are greeted by a very intimidating Phantom of The Opera costume, alongside original drawings, demonstrating the journey from sketch to stage. The collection of items included in this exhibition are truly remarkable; including Michael Crawford's original Phantom mask, the actual 1976 A Chorus Line top hats and one of the first ever Society of West End Theatre Awards statues won by Penelope Keith. Throughout the exhibition they have a wealth of artifacts such as handcrafted stage models to scripts with handwritten annotations. It really is a theatre lovers dream.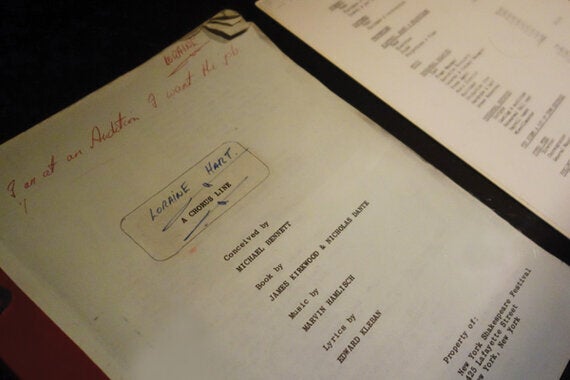 Bringing the story into 2016 we see how technology is now used, from soundboards to video projection, concepts that would be impossible 40 years ago. You get the chance to try your hand at the various roles by mixing the music of Hairspray and creating your own lighting effects. You can quite literally tread the boards of War Horse and step up to the bar of A Chorus Line. The exhibition comes full circle as you walk through a recreation of The Curious Incident of the Dog in the Night-Time set, which incorporates many new technology elements and is one of the most recent winners of both Olivier and Tony awards.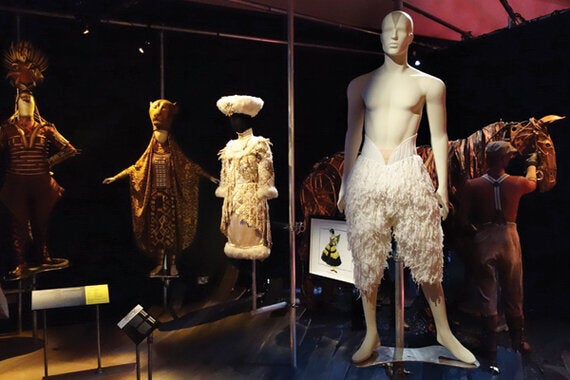 Curtain Up really is a marvelous celebration of theatre in London and New York. It explores the entire journey of the productions, from conception to centre stage, with a great collection of personal artifacts that rarely see the light. It shines a spotlight on the amount of skill that goes into the shows and I imagine would be a very inspiring experience for those wanting to work theatre. From the lighting, photography and even curtain calls being heard throughout the exhibition - the design captures all the magic of performance. What's more amazing still, is that this exhibition is completely free to visit. So for anyone interested in theatre or even those that aren't under it's spell yet, I urge you to discover this great story 40 years in the making. Curtain Up is certainly a West End and Broadway smash!
Curtain Up: Celebrating 40 Years old Theatre in London and New York at the V&A (9 February - 31 August 2016.)
Images: Richard Brownlie-Marshall