A fun-packed week filming on Derek was only marred slightly by the fact that an emergency doctor was called after 24 hours of severe abdominal pain. Examination, urine sample, and blood tests were taken and I was rushed to hospital for a scan. (I say rushed, they couldn't do the scan for six hours in which time I was allowed only water). I also couldn't stop filming, so in some scenes, Derek will look a little paler and sweatier than usual.
Anyway, I had a form of gastric flu. Not what I first assumed it was the second I had any sort of pain then -- "cancer of the everything". As soon as a doctor tells me I'm not going to die, I feel better. They are true healers.
I called another Doc for help too this week - The mighty Doc Brown. A very funny man indeed.
Seriously though, who's better looking?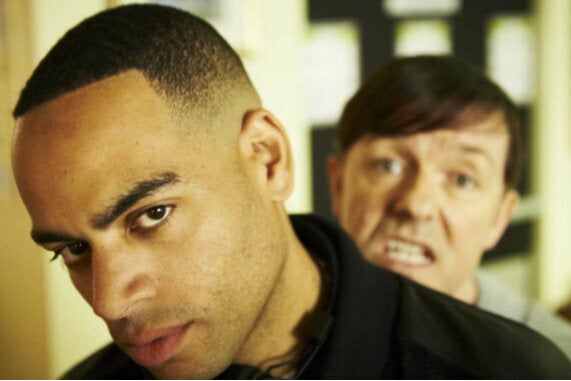 But this lot stole the show....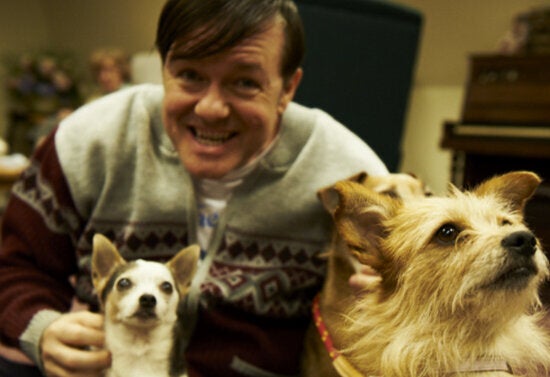 This wasn't just an excuse for me to play with dogs for the day (well it was, but it's sort of justified). Some animal rescue centres get a little grant if they provide a pet therapy service; i.e., they take some pooches and moggies around to care homes and let the residence have a little cuddle. Very sweet. And it works. That was one of the days I was ill, and when I was filming with the critters the colour came back to my cheeks. They are true healers too. Ahh.