Giving to those less fortunate is an important aspect of Islamic life especially during the holy month of Ramadan. New research shows Muslims give the most to those in need. Such generosity must embraced but also met with awareness of precisely where that money is going.
Last year, the charity Mercy Mission UK launched a campaign called 'Save Maryam' in which they claimed 2 million Muslims in Indonesia are leaving Islam per year for Christianity. Statistics from a report by International Crisis Group (ICG) were used to suggest Indonesia will cease to be a Muslim majority country by 2035 HOWEVER these figures were not in the cited ICG report. Mercy Mission misrepresented the reports findings of the situation in Indonesia causing those donating to be misled.
Broadcasting regulators Ofcom investigated Ramadan TV's broadcast of the campaign and found ICG left the following comment of the "Save Maryam" campaigns Facebook page: "The video on the savemaryam.com website seriously misrepresents an International Crisis Group report, and we request that you remove all references to our organization immediately."
Ofcom found the broadcast to be in breech of two codes - one referring to the misrepresented report. The other referring to the lack of responsibility in protecting the audience from improper exploitation and abusive treatment of the religious views and beliefs of those belonging to a particular religion or religious denomination.
The question has to be asked whether or not those who donated to the campaign would have done so, had they been presented with the correct information.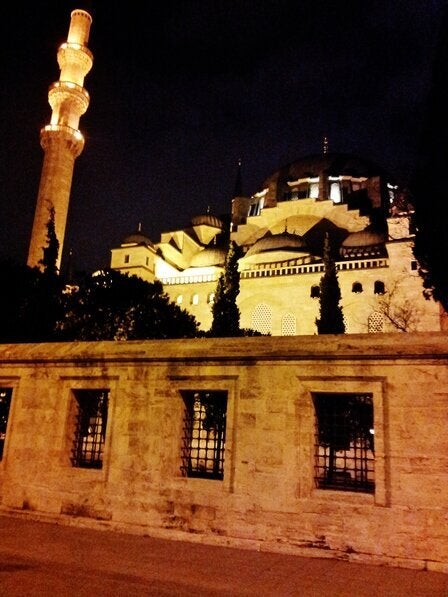 Whilst recognizing the flaws of the Save Maryam campaign, Indonesian Muslim, Maulana Syuhada set up a counter-campaign called Save Udin. He says: "We set up Save Udin for two main reasons, first to correct the false information spread by Save Maryam campaign; second to show the world that Islam does not tolerate dishonest and provocative campaign. Hence, our motto is "Because religion teaches us love, not hatred!" In short, Save Udin is our effort to promote honesty, compassion and peace."
Ramadan has always been a crucial time for Muslims to give to charity. It is the time of giving and one that reaps greater blessings during this month. Sadaqah (charity) is given more than usual during this month as well as Zakat. Zakat, one of the five pillars of Islam, is an obligatory donation (based upon income) that Muslim must deliver to those in need.
Many Muslims choose to deliver Zakat during the month of Ramadan. This month of giving provides great stability of knowing to give as well as the blessings of the holy month. The Prophet Muhammad (PBUH) said, "The best charity is that given in Ramadhan." [At-Tirmithi]. From Fajr (dawn) till sunset, Muslims fast from water and food along with other things. This reinforces the idea of self-control but also acts as a reminder of how blessed they are to have food, water, etc. This along with introspection, faith and spiritual rejuvenation seeks to mobilise Muslims to help others through charity.
It's a beautiful concept and practice. One of which we must make sure is treated with the utmost integrity and respect. To protect the Muslim community we must ensure the money is given to the causes we are informed of and spent in the right way. Seeking knowledge from the cradle to the grave involves being informed of finance, social responsibility and the practicing kindness.
I hope all those celebrating Ramadan have a blessed month.