You see that balcony with potted plants, peace lilies and a cheery garden gnome. That's not ours.
Ours is the small balcony where an empty bottle of Pinot sits in a lonely pot facing skywards. My partner planted it on New Year's Eve to blow up rockets and fireworks that lasted about seven minutes or so.
When we moved into our new apartment about two years ago, we made lofty plans of decorating it in more than utilitarian ways. We emulated those people who use coasters at home to avoid leaving water rings on table.
But we forgot that the tiny, messy details of life have a way of peeking out of unexpected corners and hinges. And in our apartment we didn't have to go looking for them, we found them staring in our faces at all times. We just chose to ignore them.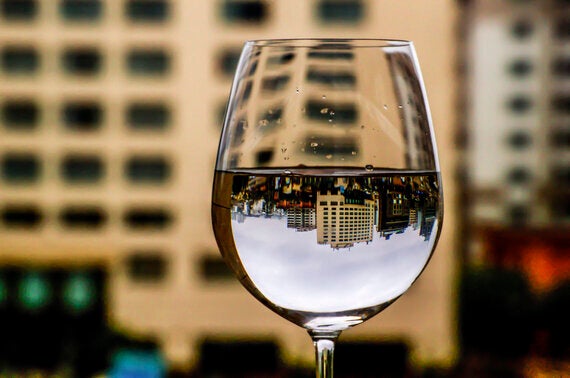 1) Ours is an old fridge with three shelves, two storage trays and a wooden exterior that cannot hold any magnets. There is a green coloured post-it stuck on it since November 2016. It is a reminder of the list of things I never bought for preparing a dinner that I never hosted in November 2016.
2) Ours is a bulky washing machine that harbours all sorts of stuff behind its back, in the narrow gap from the wall. A plastic toothbrush cover, an aloe vera hand cream, a multicoloured toilet brush, a La Roche-Posay face wash, three trial sachets of bathing salts and a pair of barbecue tongs. The tongs got dropped in an attempt to pick the other things up. The attempt was made six months ago.
3) Ours is a black shiny cabinet that sits pretty under our flat screen TV filled with tiny fingerprints that glow vividly under a certain light. In the second drawer of this shiny cabinet is a cardboard box that contains all the expired over-the-counter drugs a physician could possibly prescribe. The box would some day make an excellent footrest.
4) Ours is a tall kitchen cupboard whose top shelf can only be reached with a step-stool. But once reached, it opens up a plastic world of boxes and containers that have never left their place in the last two years. New boxes that serve the same purpose have been bought and stocked up in a lower shelf.
Now if you dismiss these as pure idiosyncrasies. A reflection of our character flaws. Or attitudinal responses. You couldn't be more wrong.
The whole point of creating this list is to drive home the fact we shall never be those people who use coasters to put their glasses on table. We are those people who draw flowers out of water rings left on the table.