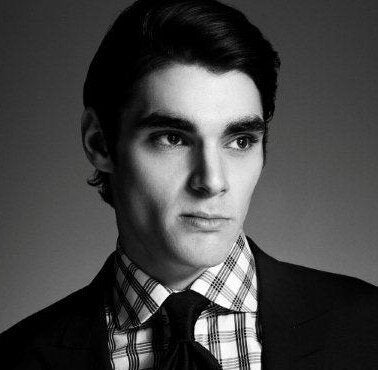 Image copyright of Daniel Martinez Matallana
I have cerebral palsy (CP) but I've never let it hold me back.
Thinking back maybe this was a lesson I learnt from my granddad, who was a Marine. When I was growing up, I was never allowed to say the words "no", "can't", "won't" - it was always yes, yes sir!
So whenever I heard people tell me I'd never walk or talk properly, I would always hear his voice, telling me you can and you will!
Growing up, I was bullied but I quickly learnt not to back down... A bruise will heal, a cut will heal, but when you let someone take away who you are, it's more damaging than any broken bone and deeper than any cut.
By standing up for myself, people no longer just saw my disability. It shouldn't define you. I just happen to have CP.
I wouldn't be in the position I am in today without my disability and be able to utilise what I know about living with CP for my role in Breaking Bad. My disability may have helped me get the part of Walt Junior, but it wasn't a free ride. I still had to work for it and it was tough - I auditioned five times! A lot of people were going for that role. No matter how small the part is, it's one of the most competitive industries in the world and people won't feel sorry for you just because you have a disability. If you're no good you're out!
In my latest film, Who is Driving Doug?, I play someone with muscular dystrophy. When I was on set, I tried to stay in the chair as much as possible to give me a better understanding of my character and to experience first hand what it's like to use a wheelchair.
On set there are lots of trailing wires, hot lights and equipment that make it harder to get around - but you can work round it and I did. But I think more can be done to make things better so I'm working with the industry to make it more accessible for disabled people.
Last week, I spoke to a group of young disabled people in London, at an event organised by the disability charity Scope. I was there to talk about my experiences as an actor and the challenges I've faced. I want to show young disabled people that if you put your mind to it anything is possible.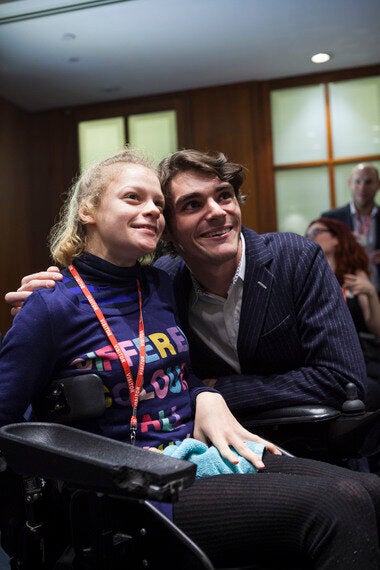 Disabled actors often play roles where their disability is the focus of a storyline. It would be great if a character's disability was incidental rather than a deliberate casting decision.
It's time to show people that disability has ability in it. People look at a disability as a weakness but it should be seen as a strength. The representation of disability both on and off screen needs to be improved. If we can make this happen, we will in turn help change attitudes towards disability across the world.
Popular in the Community