In the UK, under Section 5 of the Firearms Act 1968 it is an offence to posses, purchase, sell, acquire or manufacture a Stun Gun, Taser, CS Gas or Pepper Spray without the authority of the defence council (or in Scotland, Scottish Ministers) but that hasn't stopped online sellers and market places making them available for purchase and import into the United Kingdom.
In 2013 a BBC journalist was able to purchase two stun gun devices online from Germany and have them sent to the UK for £60 each.
Two years on and for the purposes of this story I was able to purchase a million volt stun gun (20 times stronger than those carried by UK police) disguised as a torch and have this product sent to me in Scotland. The weapon was purchased from a well-known and well-advertised website for £15 and took just over two weeks to arrive. The listing described the product as being available to ship to the UK (and 43 other countries) and the seller further explained the product would be shipped 'without original box because of the customs clearance' [sic].
In addition to the item I was able to purchase, the website listed a number of frightening weapons disguised as everyday items including a mobile phone, a car key fob and an umbrella; all of which without close inspection would fail to reveal their sinister purpose.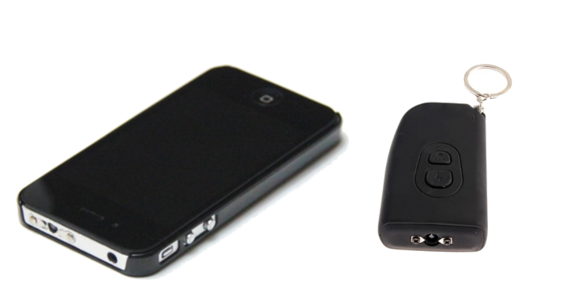 The stun gun product I ordered appeared to be sent to me from within the UK and was delivered by my unexpecting postman in a plain brown padded envelope (pictured below).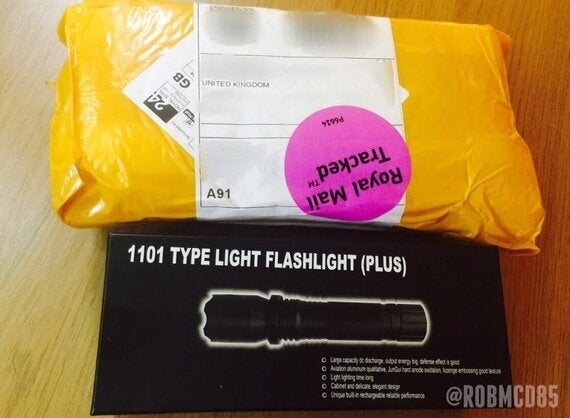 While traditionally referred to as 'non-lethal' or 'less lethal' weaponry when used by trained operators, a Scottish medic who has asked not to be named explained there is a serious risk of fatalities with weapons of this nature and voltage being used by those without specialist training and prior knowledge of the victim's medical history.
"Likely injuries are dependent on a number of factors but can range from the less serious localised bruising or bleeding to more serious spinal fractures caused by severe muscle contractions and seizures. There has been clinical evidence of fractures caused by direct skin contact."
"Direct application in sensitive areas such as the chest, face and neck could have fatal consequences and in patients with a history of heart conditions who are far more likely to experience significant complications and be fatally injured. Police officers are trained not to discharge these weapons into or near someone's chest.

"I find it a truly frightening prospect that these illegal and dangerous items are available online and so cheaply and I fear my colleagues and I will be faced with an increased rate of injury or fatalities attributed to these devices. "
I contacted the website in question and highlighted the legal situation within the UK in relation to stun guns, tasers and pepper sprays. The website wouldn't provide any information about the numbers of these products sent to the UK but confirmed that they have taken steps to prevent sellers listing these weapons for sale and import to the UK. To date, no further such items have been appeared on the website for sale or import to the UK.
Police Scotland and the Border Agency (UKBA) were contacted with full details of the sale and the website and the stun gun was handed to detectives for testing and destruction. Police Scotland would not be interviewed but confirmed they worked closely with the UKBA and other partners to stop prohibited weapons being imported into the UK.
Please note: The police and UKBA use a variety of methods and intelligence to detect and intercept suspicious packages being sent to and from the UK. Purchasing a stun gun, taser or pepper spray is a criminal offence and even if your package is stopped at customs and isn't delivered to you, the UKBA can and will most likely prosecute you. Do not purchase or attempt to purchase these very dangerous items, they are categorised as firearms for a reason.
If you know someone who has one of these weapons, report it. Crimestoppers can be called free of charge on 0800 555 111 from UK landlines and mobile telephones or you can share information confidentially at www.crimestoppers-uk.org