Like many Londoners, I have a love affair with Soho. With its many sex shops squeezed into tiny alleys, where a glimpse of a London rat scuttling off down a narrow side street, with a buddle of noodles caught up in his tiny mouth, is as common a slight as the glowing illumination of a neon XXX or Girls Girls Girls sign. Often, I have found myself here, enjoying the seediness and slight history that still resides under its layer of tourist attracting, over sold coolness.
Today, London's notorious sleaze quarter is rife with media types, cast from that even sleazier world of advertising. These agency people flood the many trendy bars and restaurants. Leaving both Wardour and Old Compton street a wash of Mulberry and Jimmy Choo, with the sound of over eager, coked up excitables that longingly cry for the much needed two days of bed, T4 and hangovers.
But there are those other streets to be found, where gentleman and now even the modern ladies venture, keen in their perverted intrigue to be taken back to the good old days, when Soho was nothing more than a place where the suppressed hard on could finally be released..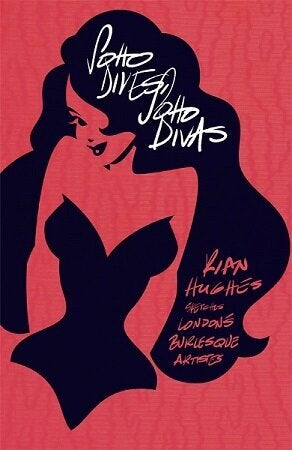 Rian Hughes is a highly celebrated and multi skilled comic book artist. With both DC and Marvel credits and author of Culture: Ideas can be dangerous has taken his illustration skills and comic book artistry, giving him complete professional artistic licence, pandering to in his own perversions of drawing a vast series of Soho's buxom burlesque performers - the clever bastard!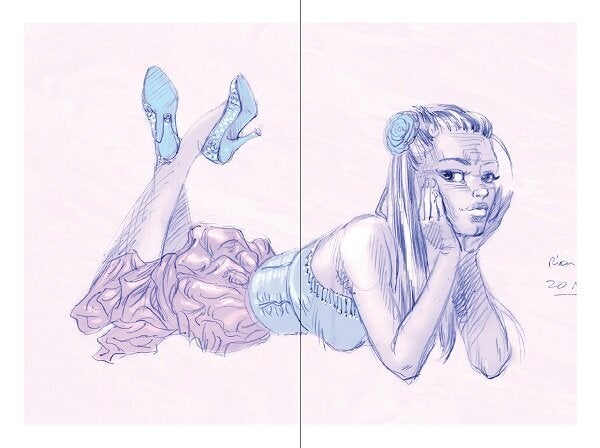 Soho Dives, Soho Divas is the published collection of the said voyeurs indulgences, with little text besides the rather funny introduction, that features a brief background to Hughes and his own intimate relationship with Soho; its seedy underbelly, ask no questions locksmiths and criminality that still resides within the many cracks of this patchwork of London infamy today.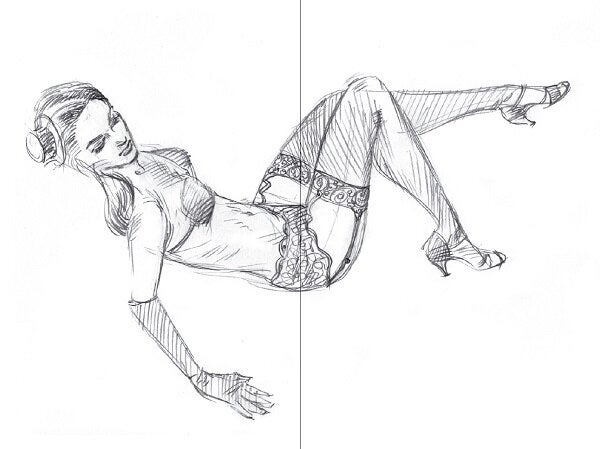 A coffee table book for the hip, rich in both vibrant colour and prowess imagery, all of which feature beautiful half naked girls; that all appear to want nothing more than to pose for Rian's jerking pencil. The drawings range from quick sketches to full blown works of comic book art which rank among the greats of Jim Lee and Frank Quitely.
The book is inspiring to anyone whom has ever appreciated the female form and held a pencil at the same time. It is also an extremely impressive collection of drawings and illustration and would be enjoyed by not just fans of the comic book genre, but also by those that appreciate skill and mastery over any given craft.