When offered the chance to see Kaiser Chiefs at Warwick Castle as part of the Sounds in the Grounds festival, I didn't need to think twice.
My last trip had been in 1977 when a best mate gave our school trip chicken pox by returning to school too early.
This 2015 trip proved just as infectious, for all the right reasons.
After a mad dash from Yorkshire to Warwickshire one Friday night, that cider has never tasted so good as I kicked back in the VIP area, between Ella Eyre and Professor Green's performances.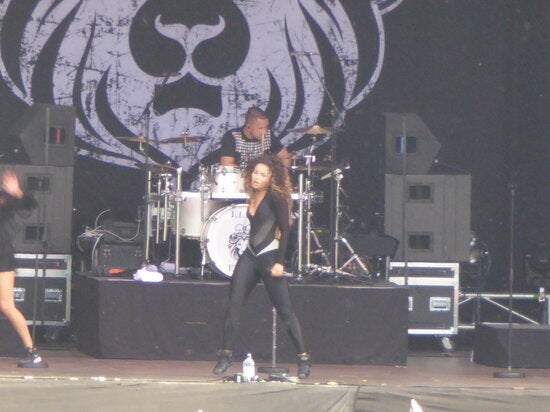 Ella Eyre at Warwick Castle. Photo: Rachel Crow
"Make some f*****g noise!" was the oft repeated request from Green's sidekick, obeying the first rule of festival cliches. I'd not driven 130 miles to see him or his potty mouthed accomplice, but full marks to his female vocalist who elevated the set to a classier level, even if most of the tracks seemed to be rejigged cover versions.
I couldn't name a single song from his back catalogue, but it got the crowd warmed up and that was the main thing.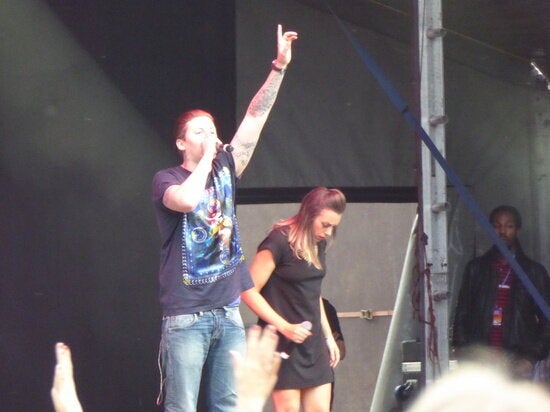 Professor Green at Warwick Castle. Photo: Roger Crow
By the time Ricky Wilson and the Kaisers took to the stage, all of that stress of getting from north to south melted away.
Taking a leaf out of Freddie Mercury's book - and which charismatic frontman wouldn't? - he got the masses warmed up in his own way with a series of call and response vowels like he was playing Countdown on an epic scale.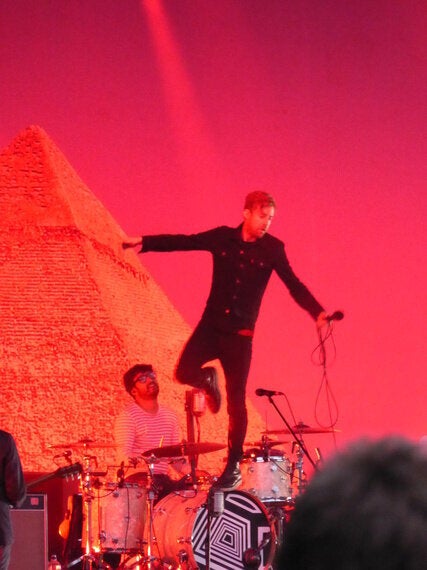 Ricky Wilson storms the stage at Warwick Castle. Photo: Roger Crow
Launching into a terrific set of classic Kaiser tracks, it was enough to get all ages bouncing around.
You know the favourites, most of the crowd certainly did.
It was energising, life-affirming stuff and proof that British music can still be relevant and vital in an age when lesser artists think that standing on the shoulders of giants by sampling their work and adding their own audio twists is enough to be called original.
Everything may be average nowadays, but occasionally a group restores your faith that it can be so much better.
Ricky was like a man possessed, hurling himself around like an over energetic kid at a wedding dance, scaling the proscenium arch and working the crowd with skill.
Thankfully no predicted riots ensued. Just a few pulled muscles and hangovers.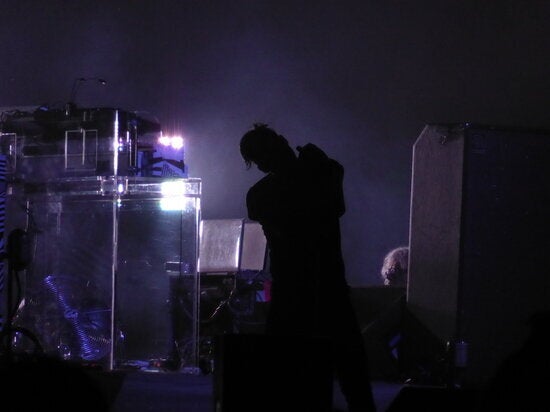 In the setting of one of Blighty's greatest tourist attractions, this was classy stuff, and as a gig goer who prefers the finer things in life, like chairs and decent loos, the posh enclosure was a guilty pleasure.
By the time I got home and the local music festival was also playing I Predict A Riot, it was a reminder of how influential the band have been over the past decade.
Wilson's stint on The Voice has helped breathe new life into the Kaisers. On a glorious rain-free night, the few thousand attendees were like kids on Christmas morning, whether they were fans or not.
Sadly I didn't stick around for the second night of Warwick Castle's gigs, but that will change next year as I make an inevitable return.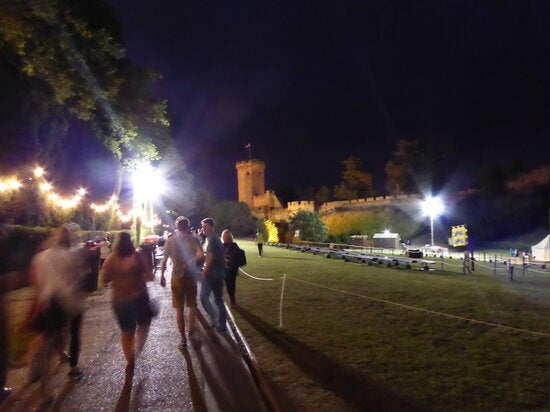 Warwick Castle - Photo: Roger Crow
For this converted fan of Sounds in the Grounds, 2016's summer celebrations cannot come soon enough.