Game of Thrones, in case you didn't know it, is one of the biggest shows in the world and has helped turn actors like Emilia Clarke and Natalie Dormer into global stars. However, it may face stiff competition from Dawn, a new prehistoric drama from one of the brains behind Avatar.
I spoke to model-turned-actress Fola Evans-Akingbola about both shows.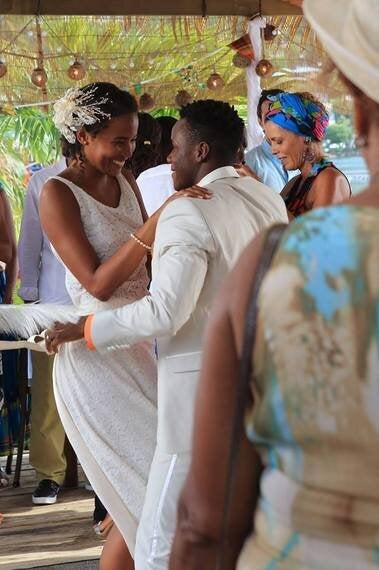 Death in Paradise. Photo: BBC
How did you find out you had a part on GOT?
"I was working on Death in Paradise and I was in Guadaloupe. My agent called me. I said 'I can't hear you because my Wi-Fi is bad'. He said 'Oh well the Wi-Fi will be bad in Spain'. It took me ages to find out what he was talking about. Then I was: 'Oh I've got Game of Thrones!'
"Because they shot it in Spain, in the Spanish desert. It sounds totally naive but I didn't know that Spain had such an amazing desert."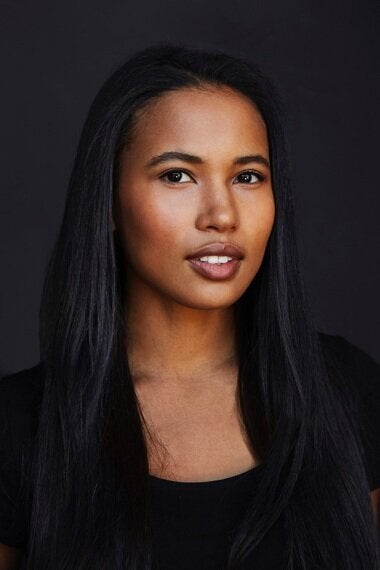 Fola Evans-Akingbola. Photo: Isaac Sterling
Was it a culture shock or were you familiar with the series?
"Because I am a fan of the show I was all up to date.
"It was very cool being on set with Emilia Clarke and seeing how much attention to detail there is with the extras and the horses and every aspect of the Dothraki tribe. And also getting to learn the Dothraki language.
"We worked with a great dialect coach that helped us. So it was super fun getting into character using that language that they'd created."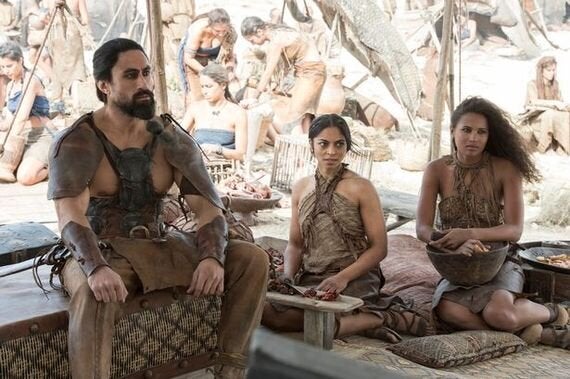 Game of Thrones. Photo: HBO
"My character is the fierce wife of Khal Moro, the leader of one of the Dothraki tribes in season six. She is part of one of the main Dothraki tribes deciding what to do with Daenerys when we catch her."
Presumably working on Death in Paradise was also a dream job?
"Yeah, every actor wants to be on it because they get to go to Guadeloupe. Because my character was semi recurring I was flying back and forth to Guadeloupe all last summer. That was its fifth season, so it was lovely joining a cast that all know each other. They were super relaxed. Everything ran like clockwork."
Tell us about your new show, Dawn.
"It's about three tribes fighting for survival at the dawning of man, hence Dawn. We shot it in Ireland, so again the landscapes were beautiful.
"Our director was Robert Stromberg (Maleficent). A really amazing director. He won Oscars for his production design work on Avatar and Alice in Wonderland, so they had a very clear idea of the mood and feel of what they wanted.
"It was a very fun experience, and the cast they got together was very international. There were Brazilian actresses; actors from Ireland and an actor from New Zealand, (Attack of the Clones') Temeura Morrison. He's an amazing actor to be on set with and learning from."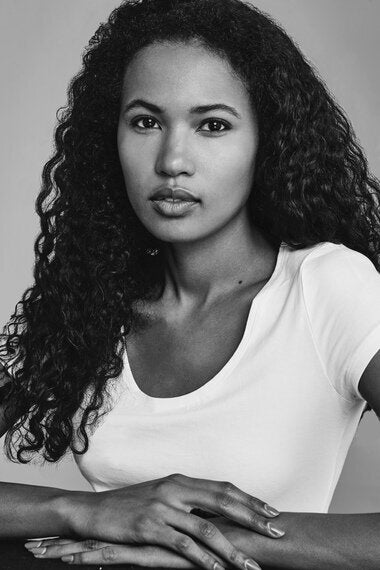 Fola Evans-Akingbola. Photo: Isaac Sterling
Prehistoric dramas are a tough nut to crack, as 10,000 BC proved.
"It is tough, but what was exciting about Dawn is the creators, Hank Steinberg (Without a Trace) and Ken Nolan (Black Hawk Down/Transformers 5), they've written it in a way that the characters are very strong and the relationships between them are strong. That's what will get people interested. And also the themes that they are dealing with are universal and kind of relatable to everyone.
"Yeah, you're right. It is a tricky era to crack. But what's exciting is someone's got to crack it."
:: Thanks to Fola Evans-Akingbola for help with this blog post.