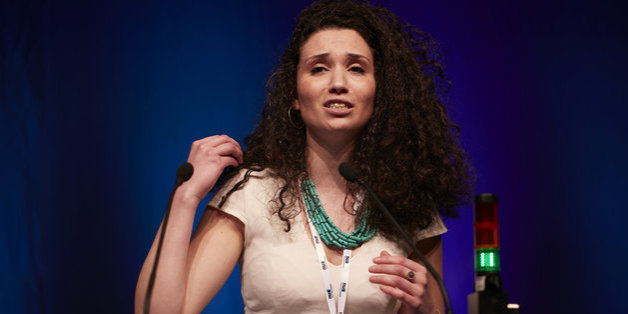 NUS
This weekend, the Home Affairs Committee (HASC) published a deeply troubling report on anti-Semitism. The report's findings show a steep increase in the number of anti-Semitic incidents in the past twelve months of up to 98%. The report also focuses on the highly important and often under-recognised area of online abuse, and calls on individuals and institutions to take on anti-Semitism.
As a Jewish student who has experienced online anti-Semitic abuse, the urgency of the report initially seemed comforting, a call for all those fighting against racism to stand united. Reading the report however, I was dismayed to detect severe shortcomings and underlying bias.
For example, the report rightly outlines that the large majority of anti-Semitic abuse and attacks have been perpetrated by far right groups, yet the HASC report fails to address these groups in any detail. Rather, it focuses entirely on the Labour Party and the National Union of Students (NUS), without providing any evidence to suggest that these organisations are responsible for the reprehensible situation it describes, which does nothing to help address the growing reality of anti-Semitism in society effectively.
What is also unhelpful to addressing anti-Semitism in society is the report's recommendations that legitimate criticism of Zionism be considered as hate-crimes by the Government. Zionism is a political ideology, it is an ideology that is held or rejected by both Jewish and non-Jewish people alike, and it is clear that Zionism and Judaism do not go hand in hand, and are certainly not interchangeable. Zionism has and continues to express itself through the colonisation of Palestine and the oppression of its people. It is hence, as with all political ideologies, an ideology that should be open to scrutiny and debate. This is a widely held position amongst the Jewish community, in particular Jewish academics, and it is disappointing that the HASC report was unable to reflect this position.
What I found particularly alarming from the report is the way the NUS' s first Black Muslim National President, Malia Bouattia, is being singled out by the HASC in its report. While far-right groups are only mentioned a measly three times in the introduction to the report, Bouattia is mentioned a staggering eight times in one paragraph alone. Despite Bouattia's repeated assurances, within the union and in the media, that she will address concerns and revise her language, the HASC report claims otherwise. It also fails to include any testimonial by herself or other students to counter, contextualise or even respond to the incidents outlined in the report.
Considering the NUS is currently undertaking an institutional racism review, a review that was called for and championed by Bouattia, to describe her three months in office as 'ineffective' against almost 100 years of the organisations' existence seems unfair. Considering the report outlines the institutional nature of anti-Semitism, this important review also fails to be mentioned.
What also fails to be mentioned, despite it being in Bouattia's written submission to the HASC, has been her considerable actions in combating anti-Semitism in the movement and in society. She has co-chaired NUS' Anti-Racism and Anti-Fascism Campaign for two years, she has pledged to relaunch NUS work on interfaith and campus cohesion, and she has planned work on tackling hate crime and working alongside the Holocaust Memorial Day Trust. These are key endeavours the report fails to acknowledge.
Despite these key omissions, a motions debate that took place at National Conference in April 2016 regarding Holocaust Memorial Day does get a mention. The report states that delegates arguing against the motion received applause from the audience. In reality, the delegate speaking against argued for the recognition of other historical genocides, as well as the Holocaust, and the motion was passed with an overwhelming majority. A motion, I might add, which was supported and voted for by Malia Bouattia. The report fails to mention this or the outcome of the motions debate, which leads me to think the author is trying to create a sense of guilt by association.
Considering a task force was developed specifically to research this topic, I find it highly unusual that the HASC seems misinformed about recent developments in the NUS' ARAF committee. Under Bouattia's leadership the previously non-existent committee has been created to include specified places for Jewish, Muslim, LGBT+, Migrant members, and an open place position in addition to the Black Students' Officer and black Students Campaign NEC place. The Jewish representative on NUS' ARAF Committee is now elected by Jewish members of the union's National Executive Committee. Previously, representatives were appointed by the NUS president. The report would suggest the opposite to be true. Again, this implies guilt on Bouattia's part for a structural issue she has done nothing but attempt to improve. The motion that was submitted to the NEC for the creation of the interim committee, also explicitly states in its resolves that the NUS ARAF committee is to work with organisations such as the Union of Jewish Students (UJS).
While I have experienced instances of anti-Semitism on the streets and in my classrooms during my time as a student representative and NUS volunteer, I have never experienced anti-Semitic discrimination from the student movement that I see working to stamp out all forms of oppression. On the contrary, I found Bouattia personally to be open and supportive of me as a Jewish student, offering to stand united against all forms of racism and proposing practical solutions to anti-Semitism on our campuses and in wider society.
Since the publication of the report, I have not been alone in calling out its attempt to discredit Malia Bouattia and de-legitimise our movement. A statement has been released which has been signed by over three hundred Jewish and non-Jewish student representatives, sabbatical officers, students and NUS volunteers. The ever growing signatories demand a "revised report from the HASC, a retraction of false statements, and use of impartial and factual evidence, especially in relation to the sections regarding campus anti-Semitism, along with an apology to those who have been smeared by the inaccuracies and partisan biases it contains". I expect these demands to be echoed by more student leaders and members of the academic community in the following days.
NUS and the student movement has a long and proud history defending human rights and campaigning to fight all forms of racism, including anti-Semitism. This is a key principle that shapes NUS, and as a volunteer and working with Malia Bouattia, together we have challenged racism and will continue to do so. Because it is working together, Jews and non-Jews, that we can eradicate anti-Semitism and ensure there is no place for it in society or in our movement.
Rohan Natashka Kon is a recent English Literature graduate of Newcastle University. While at university she occupied many student representative roles such as Chair of NUSU Council and Secretary of the Feminist Society. She is now working as Campaigns Manager at Union St which is a non-profit co-operative co-working space in Sheffield.