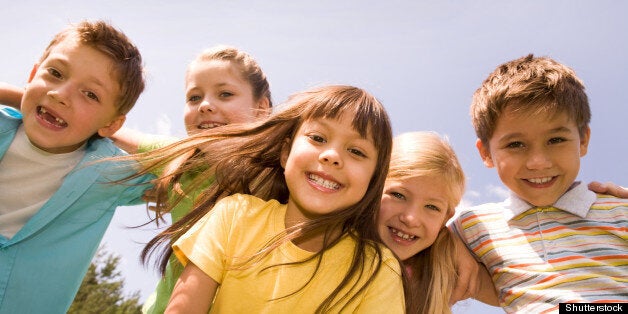 It's the belief of AC Academy that every young person in the UK is entitled to a free first class musical education and deserves the opportunity to fall in love with music and learn to perform it themselves. AC Academy is part of the highly successful choir and opera company Armonico Consort who seek to bring music education to young people through fun, interactive and accessible in-school and after-school choirs.
Since the founding of the charity's AC Academy education programme in 2002, we have seen over 100,000 young singers become excited about being part of a choir community. At our first rehearsal we were astounded by the enthusiasm these children had - they wanted to sing and we wanted to give them the opportunity to do so! Now we have roughly 800 young people singing in one of our choirs on a weekly basis.
It could be said that much of this interest in singing can be attributed to programmes such as The Voice, Britain's Got Talent and The X Factor. Children see people who are 'set alight' by singing and then want to do the same. It's not just the Pop genre that these children become interested in either - after Carl Orff's Carmina Burana featured on both Britain's Got Talent and X Factor, we brought together 350 members of AC Academy choirs to perform it with our choir and symphony orchestra at the RSC in Stratford-upon-Avon. The children were incredibly enthusiastic and embraced singing in Latin and German because they were familiar with the piece having heard it on these talent shows. Then, of course, they came to love it because quite simply, it is a great piece.
We have children from all walks in life in our choirs. Some of our children join an AC Academy choir because, aside from escaping problems at home, through singing they are able to connect with their peers and have fun. Taking part in choirs can be life changing for the young people we work with; providing a sense of security while also boosting confidence and self-esteem. at the same time.
Recently, we brought together 1,300 of our young singers for a wonderful gala concert at the Royal Albert Hall in London(with whom we have an education partnership) where they had the opportunity to perform on stage with a professional band and opera singer Russell Watson. This concert saw children from a huge range of backgrounds and cultures coming together as one to sing music from around the world.
So where do we go from here? This year sees the launch of a new appeal to help us expand our work. Through the 'FUTURES' Appeal, over the next three years we want to create 100 new choirs and train 100 teachers as new choir leaders, reaching over 45,000 more children with high-quality music education. Additionally, we want to create 1,000 opportunities in the performing arts for children with special educational needs. All this will lead to more gala performances, much like our recent concert at Royal Albert Hall, and we hope to commission a new piece of music especially for our choirs.
In the future, AC Academy wants to engage even more young people in singing. We've seen children grow in self-esteem, the breaking down of social barriers and an improvement in other areas of education thanks to regular singing in a choir. Our ultimate goal is to have a trained teacher leading a sustainable choir in every school in the UK..